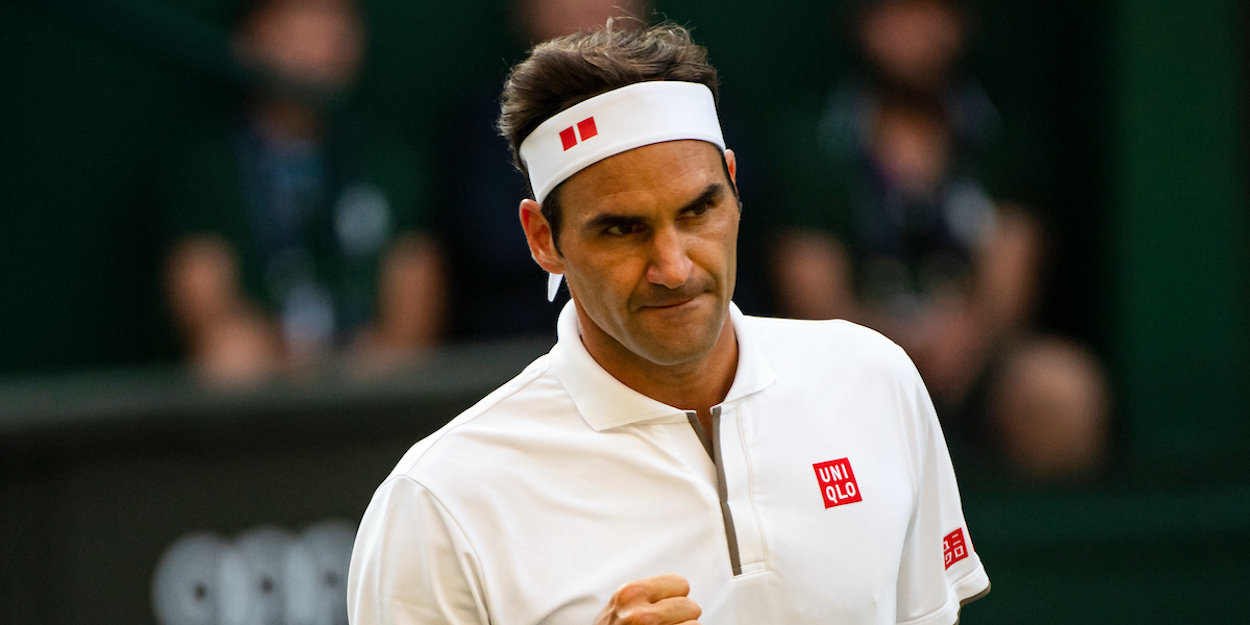 Roger Federer "feeling mentally strong" ahead of Wimbledon
Roger Federer said he has arrived at Wimbledon "feeling mentally strong" and is confident he has a chance if he "gets rolling".
The Swiss is positive that the mental lapse he had in the third set of his defeat to Felix Auger-Aliassime in Halle last week will "not happen here".
The eight-time champion is bidding to win his 21st Grand Slam title overall, and first since the 2018 Australian Open.
The world No. 8 is seeded sixth at Wimbledon – following the withdrawals of Rafael Nadal and Dominic Thiem.
"I had a mental moment where I was just not happy with how things were going in the match [against Auger-Aliassime]. When things derailed mentally for me, I was already down a break in the third," Federer reflected in a pre-tournament press conference.
"You might argue I would have maybe lost anyway. It was Felix's good play that got me there. [But] it was definitely also, there's ways to lose and a standard I set for myself and how I go about things.
"The good thing now, looking back, is I know it will not happen here because I'm ready, I'm excited, I'm pumped up. I know I can do so much better. I think I've got to take the positives out of these last few weeks, that I'm actually here at Wimbledon right now and I have a chance.
"I know if I get rolling, I get into the second week – which is the goal here right now, that I get stronger and stronger as every match goes by – I believe it's very much possible. I come here feeling mentally strong rather [than] the last set I played in Halle, which was clearly not the standard I like."
The 39-year-old added on practising with two-time winner Andy Murray at the All England Club: "It was very nice sharing the court again with Andy. We were trying to think when [was] the last time we shared a practice court together.
"I thought it was the Australian Open in 2005 or something. He thought it was maybe Rome in 2006. We didn't do it for a long time. I hope he can go deep here, have a nice run.
"Same for me. I think we always back our chances on this surface. But it was great spending time on the court again with Andy. It's nice to see him out there."
Federer will face Adrian Mannarino in the first round at the All England Club.