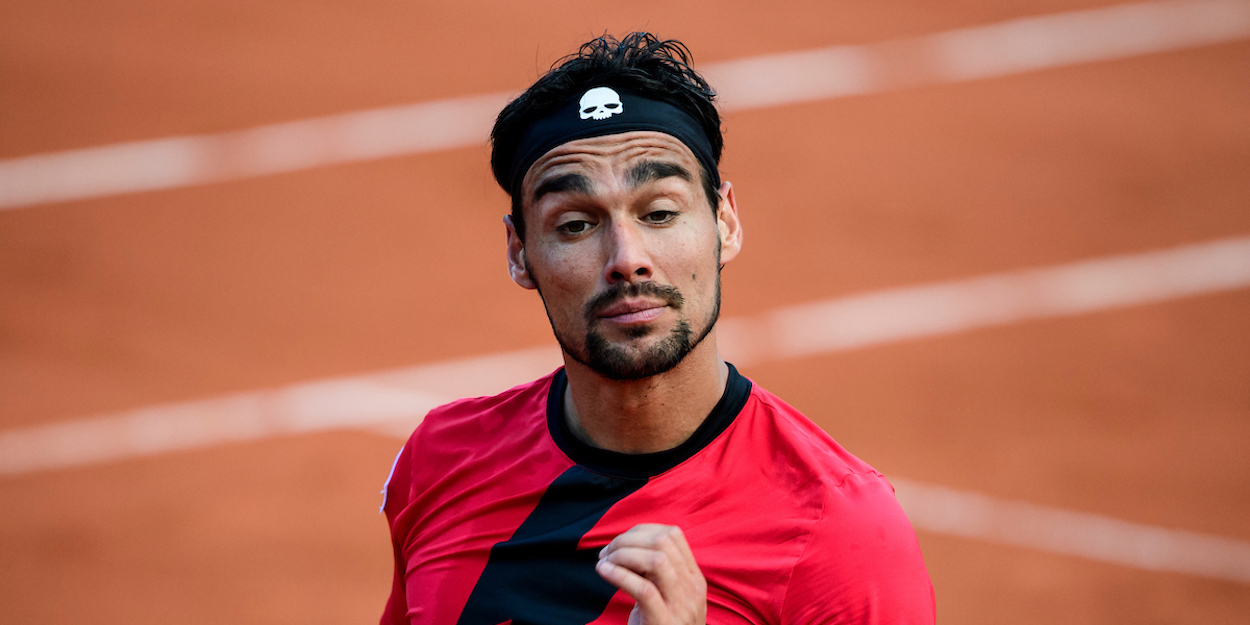 Fabio Fognini: 'Rafa Nadal destroys you mentally and physically. You need to have the perfect day to win'
Fabio Fognini said his game bothers Rafael Nadal, and that young players who will not have to compete with the 'Big Three' are lucky.
The Italian has beaten 20-time Grand Slam champion Nadal four times in 17 meetings – with three of those victories coming on clay.
The world No. 18 is the defending champion at this week's Monte Carlo Masters – and beat 11-time winner Nadal in the semi-finals of his 2019 title run.
"Rafa is Rafa and he could spend a whole day explaining what it means. I have had a career in which I have met the best in history," Fognini told Marca.
"When I qualified for the second week of a Grand Slam I was already happy because I was playing Nadal, Djokovic or Federer. Sometimes Murray, sometimes Del Potro.
"Those who come from behind (after me) will be lucky because in two, three, four years they will not have to compete with them.
"I think I have beaten Rafa because I have a game that bothers him a bit. Especially when I am well, I have blows that do not give him time. Mentally and physically he destroys you and to beat him you need to have the perfect day.
"He plays central because he has won a million times in Paris. I played there with him for a year and lost in three hard sets.
"Hopefully I can play again (against Nadal at Roland Garros) because I always want to play with the best in the best scenarios for them. That would mean I'm in a good round."