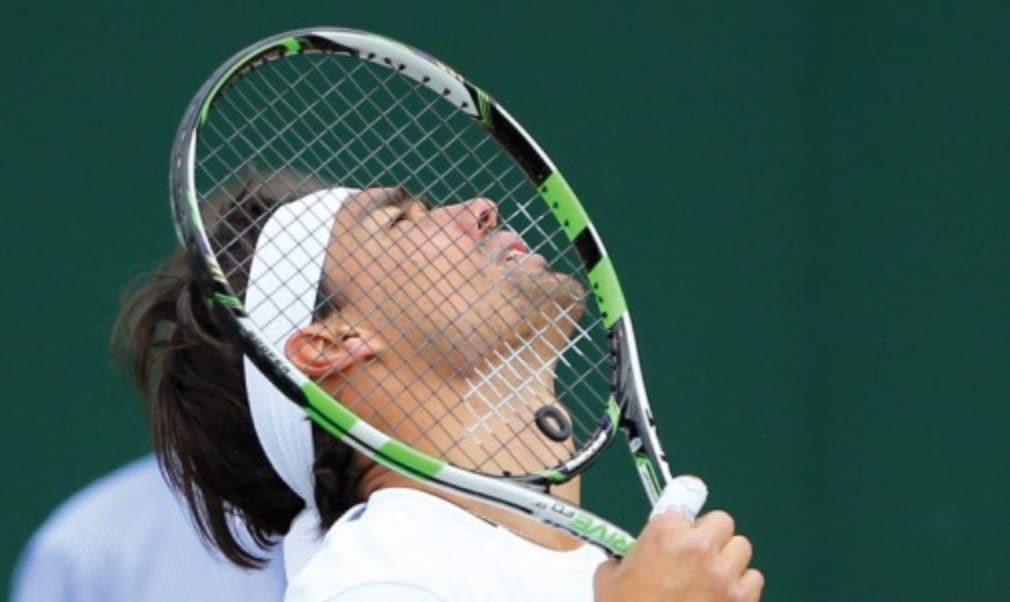 Fabio Fognini: Me and My Racket
Originally published on 22/01/15
How long have you played with Babolat?
I was probably eight or 10 years old, so really young.
Do you remember your first ever racket and do you still have it?
My first racket ever was Wilson when I was very young, then I changed to HEAD and I have played with Babolat for a long time. I probably still have my first racket at home, I'm not sure though. My father collects my rackets, the Babolat ones.
What strings do you play with?
I play with Air PM 130, the black ones. Normally I play with 27/25kg tension.
Have you ever strung a racket yourself?
No I haven't. I have tried but I had better say not. I put my own grips on, but most of the time my coach does it because he is better than me at this.
How many rackets do you take with you on court for a match?
It depends, when I am at home and in Europe I always start with six but when I go to the US or Australia I travel with eight.
Are they all strung at the same tension or do you have a selection?
A selection for sure because during the day the weather can change, it can be more humid or hotter or colder, but normally I have most at the same tension but two or three I prepare just in case I have to change the tension.
Do you play with a vibration dampener?
I play with a small one in different colours – red, yellow, blue, black.
The second round match you played at Roland Garros in 2010 against Gael Monfils was suspended overnight, did you play with a different racket the next day?
I think so because it was the next day and we finished late at night, the next day we played second so I think I played with a new racket.
You are a top 20 singles player and you also have a good doubles record, do you do anything different with your game or with your racket for a doubles match?
It depends. If it's best of five, I love to play with new rackets but when it's best of three, two sets and super tie-break, I like to play with a used racket. Maybe I have played singles in the morning and I know the tension and know my racket better than if it is new and have to play just two sets and super tie-break. I try to play with the same racket throughout the match but if I lose the tension or break a string then I will change it.
Do you know how many rackets you have smashed?
That's a good question, I don't know. I have to say not a lot, but probably a few!
This article originally appeared in tennishead Volume 5 Issue 4. Subscribe to the magazine today or download tennishead on iTunes.