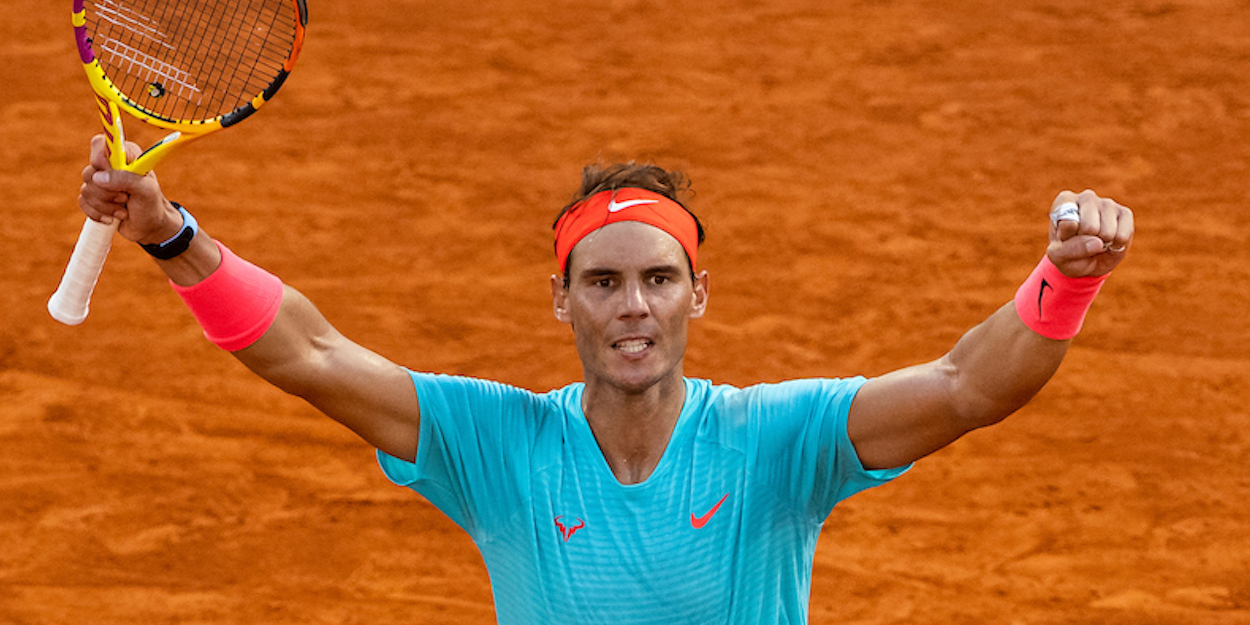 Expert identifies key factor that could influence outcome of Nadal vs Tsitsipas Barcelona 2021 final
Whilst many will predict a Rafa Nadal victory as he takes on Stefanos Tsitsipas in the Barcelona Open 2021 final, Tennishead's resident statistician has spotted a trend that may prove decisive 
"The 2021 Barcelona Open final between Stefanos Tsitsipas and Rafael Nadal promises to be a fascinating battle. It pits the most in-form clay court player against the undisputed king of clay. Tsitsipas and Nadal have been in decent form this week and will both fancy their chances to win. Both players possess an excellent forehand, and the eventual winner might well be the player who can use their forehand more often.
"Nadal and Tsitsipas have very good backhands but are more known for their world-class forehands. Nadal uses his trademark lefty high-topspin forehand to break down his opponent's backhands. When he is on very good form he also blazes some amazing down-the-line winners. Tsitsipas' forehand is equally as impressive. He uses it to dominate from the back of the court, but also to approach the net and aid his aggressive all-court tennis.
"In all 3 of their previous clay court meetings, the winner has been able to use their forehand more often and effectively. In 2018 at the Barcelona Open, Nadal beat Tsitsipas hitting a huge 66% of his groundstrokes as forehands. In Madrid in 2019 Tsitsipas won hitting 61% of his groundstrokes as forehands. While Nadal won their latest clay encounter in Rome with 60% of groundstrokes being forehands.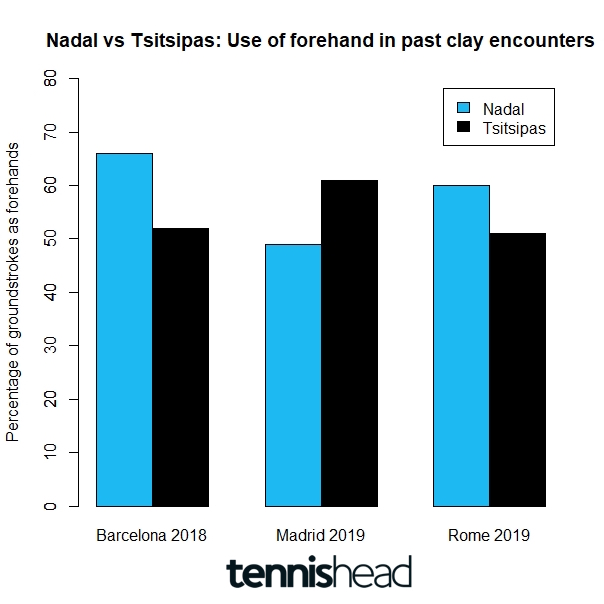 "This does not necessarily mean the opponent's backhand needs to be targeted. In all 3 past matches the respective loser had a close to 50-50 split between forehands and backhands from the baseline. It is important to use the forehand more often than the opponent, while still looking to move them around court. Whichever one of the two players can achieve this, will be able to dominate most rallies.
"The 2021 Barcelona Open final should be quite a close contest. Tsitsipas has been serving better, while Nadal has been a bit better on return. But the key does lie possibly in who can use their forehand better and more often."
(The data used in this article was sourced from The Tennis Abstract Match Charting Project, which is based on the work of Jeff Sackmann. The project is licensed under a Creative Commons Attribution-NonCommercial-ShareAlike 4.0 International License. No changes were made to the original data)
Luka Elliott has a B Com in Economics & Statistics from the University of Cape Town where his thesis was titled "Engineering Features for Tennis Match Outcome Prediction in a Statistical Learning Framework". He now writes for Tennishead focussing on how statistics effect the outcome of ATP matches
(Photo credit Ray Giubilo)