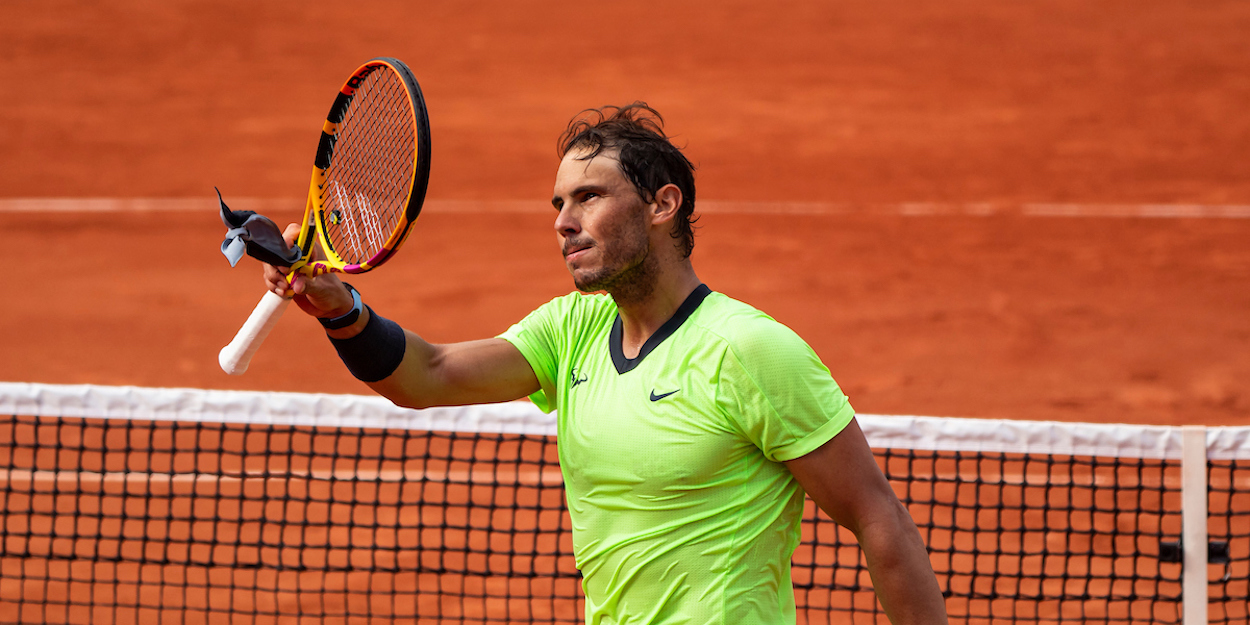 Expert analyst says "Jannik Sinner has the game to put Rafa Nadal under pressure" in mouth watering Roland Garros clash
The 'King of Clay' Rafa Nadal will be hot favourite going into his last 16 clash at the French Open against rising youngster Jannik Sinner, but there is a glimmer of hope which Tennishead's resident statistical expert has identified from their Paris meeting last year
"The fascinating round-of-16 clash between Rafael Nadal and Jannik Sinner sees a rematch of their 2020 Roland Garros quarter-final. While Nadal won that match in straight sets, Sinner was very competitive for the first 2 sets. Nadal dominated the shorter rallies. But what was quite surprising, is how well Sinner did in the longer rallies. This could again be a key battleground, if he is to run Nadal close this time around.
"In last year's clash Nadal had a clear edge in the shorter rallies. Of those rallies lasting 1-3 shots, Nadal won 58% of them. He also won a huge 64% of rallies of length 4-6 shots. Nadal used his serve plus one to dominate and tried to put immediate pressure on Sinner's serve. If Sinner is to give Nadal a run for his money this time around, he will need to make it more difficult for Nadal to attack his serve. He will also have to try and put more immediate pressure on Nadal's serve.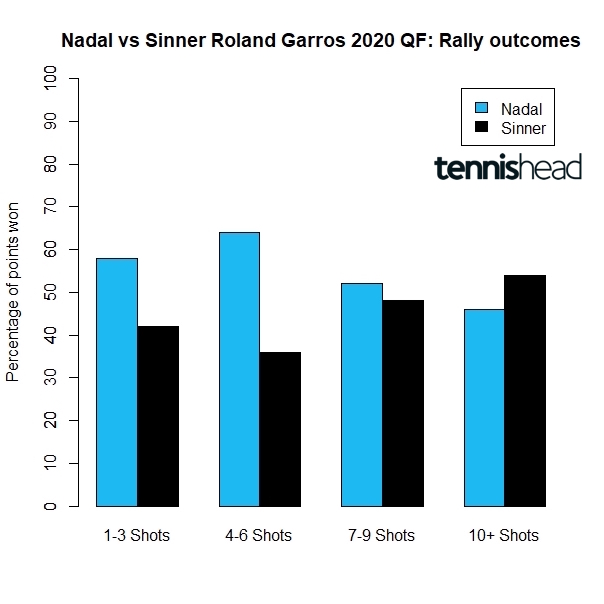 "Sinner did much better in longer rallies. Nadal only won 52% of points that had a rally length of 7-9 shots. Sinner even had the edge over Nadal in rallies that where 10 shots or longer, winning 54% of these points. So his success came in consistently hitting big shots, but not going for too much to try and end the point quickly. As difficult as it can be against Nadal, remaining patient is key. It seems like it could be in Sinner's interest to try and prolong rallies.
"Beating Nadal at Roland Garros is arguably the toughest task in sports. He dominates with his serve plus one and also puts you under huge pressure straight off the return. But Sinner has the game to put him under sustained pressure. If he plays like he did in last year's match, he can possibly make this match a competitive clash."
(The data used in this article was sourced from The Tennis Abstract Match Charting Project, which is based on the work of Jeff Sackmann. The project is licensed under a Creative Commons Attribution-NonCommercial-ShareAlike 4.0 International License. No changes were made to the original data.)
Luka Elliott has a B Com in Economics & Statistics from the University of Cape Town where his thesis was titled "Engineering Features for Tennis Match Outcome Prediction in a Statistical Learning Framework". He now writes for Tennishead focussing on how statistics effect the outcome of ATP matches