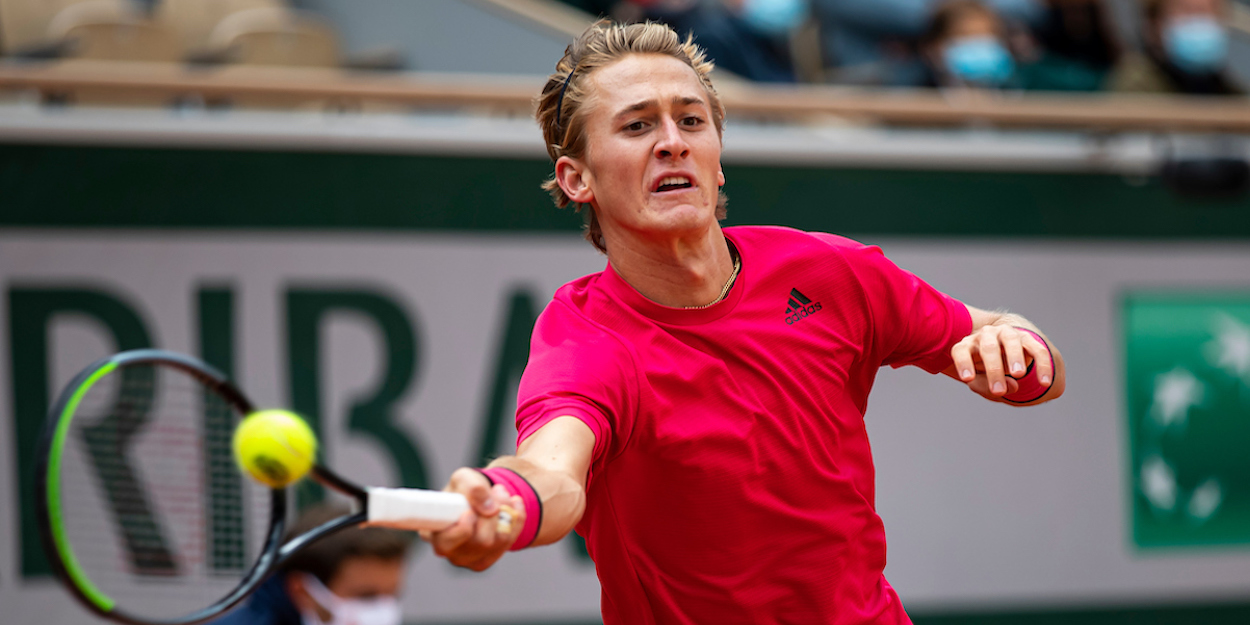 Expert analyst identifies key factor behind Sebastian Korda career best performance
He's the son of a former world No.2 who is now making his own way on the ATP Tour, but why has Sebastian Korda broken through into the big leagues during the 2021 Miami Open? Tennishead's resident 'stato' works his magic…
"Sebastian Korda is undoubtedly having the best week of his young career. The 20-year-old is through to his first ATP Masters 1000 quarter-final and got his first Top 10 win over ninth-ranked Diego Schwartzman. He has also beaten top-20 player Fabio Fognini and one of this year's most in-form players Aslan Karatsev. This week in Miami he has been able to raise his level of play considerably, but there is an aspect of his game that he can still improve a great deal.
"In Miami Korda has won 72% of first serve points, which is 6% higher than what he managed in the previous 52 weeks. While this improvement is still noteworthy, his first serve needs to improve further. A good first serve should win you more than 75% of points, while the best servers win around 80% of points behind their first delivery. His second serve has been quite impressive this week. He has been winning 56% of points behind it. This is 3% higher than what he managed in the previous 52 weeks and stacks up well against the best second serves in men's tennis.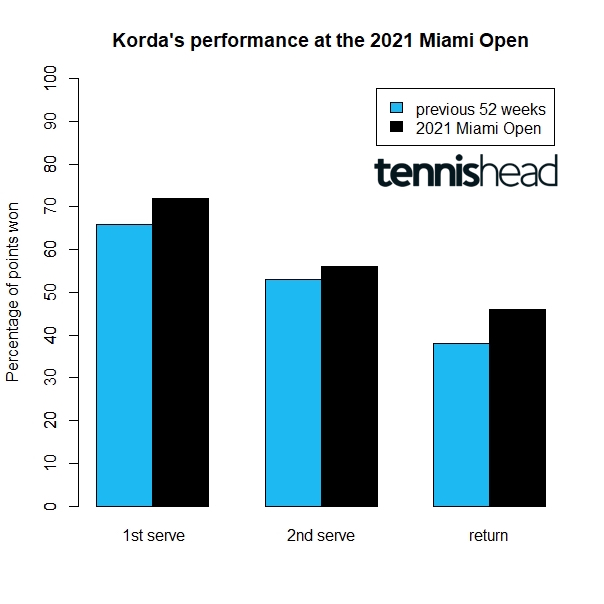 "However, the most significant improvement is in his return game. In his first 4 matches at the 2021 Miami Open he has won 46% of return points. This is quite a high percentage and matches up well against the best returners on the ATP Tour, even eclipsing what Djokovic averages.
"This week Korda has shown the tennis world exactly what he is capable of. There are signs of promise that he can one day follow in his dad Petr Korda's footsteps and become a Grand Slam champion. In order to achieve this he will need to develop a more potent first serve in the coming years."
Luka Elliott has a B Com in Economics & Statistics from the University of Cape Town where his thesis was titled "Engineering Features for Tennis Match Outcome Prediction in a Statistical Learning Framework". He now writes for Tennishead focussing on how statistics effect the outcome of ATP matches