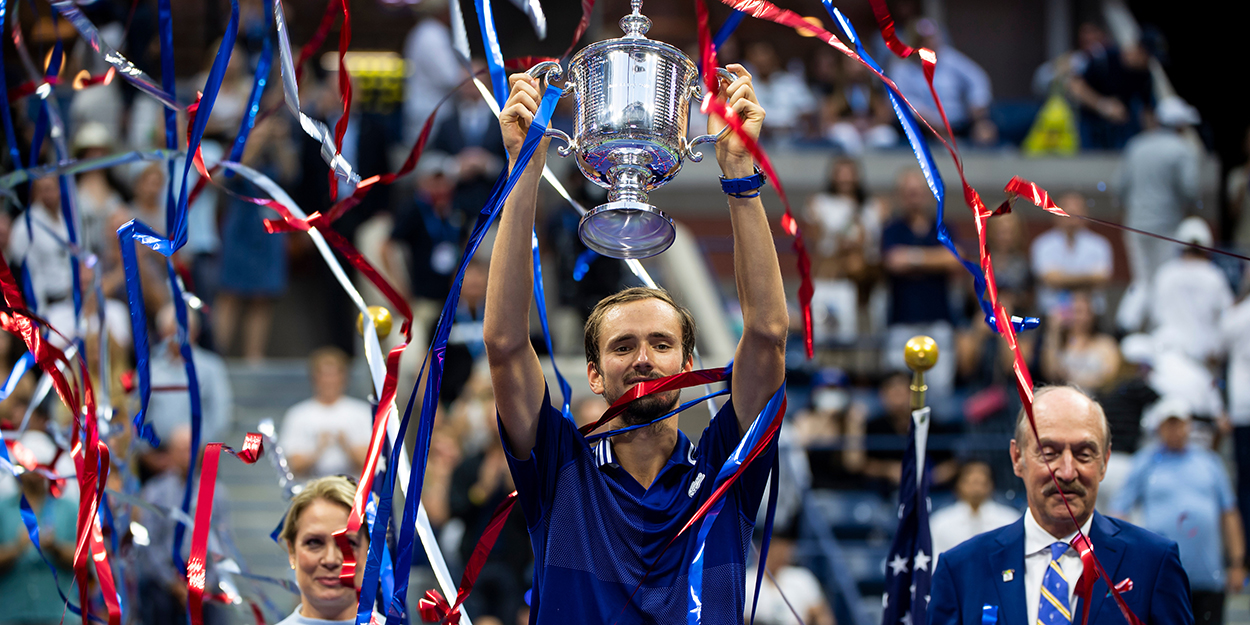 Dominic Thiem: 'I have no doubt Daniil Medvedev will win more Grand Slams'
Dominic Thiem has heaped praise on 2021 US Open champion Daniil Medvedev and believes the Russian is ahead of rivals Alexander Zverev and Stefanos Tsitsipas.
The Russian produced a fantastic display to win the US Open, while also denying Djokovic the chance to complete the calendar Grand Slam.
Medvedev lost in straight sets to Djokovic at Australian Open final earlier this year, but used that experience as an opportunity to develop before winning 6-4, 6-4, 6-4 to win his maiden Major title.
Thiem claimed that Medvedev has what it takes to win multiple Grand Slam titles, praising his ability to 'prepare for the big games'.
"I have no doubts that Daniil will win other Grand Slam tournaments," Thiem said. "For me, he is the closest of the younger generation. He knows how to win games, he knows how to prepare for the big games."
Thiem acknowledged that Medvedev's current career achievements and big-match experience gives him the edge over Tsitsipas and Zverev.
"This is when he should be beaten, because he does not fidget and is not nervous," Thiem added. He is one step ahead of Stefanos Tsitsipas or Alexander Zverev."
Thiem was denied the opportunity to defend his 2020 US Open title due to a wrist injury, but is expected to be back in action in 2022.