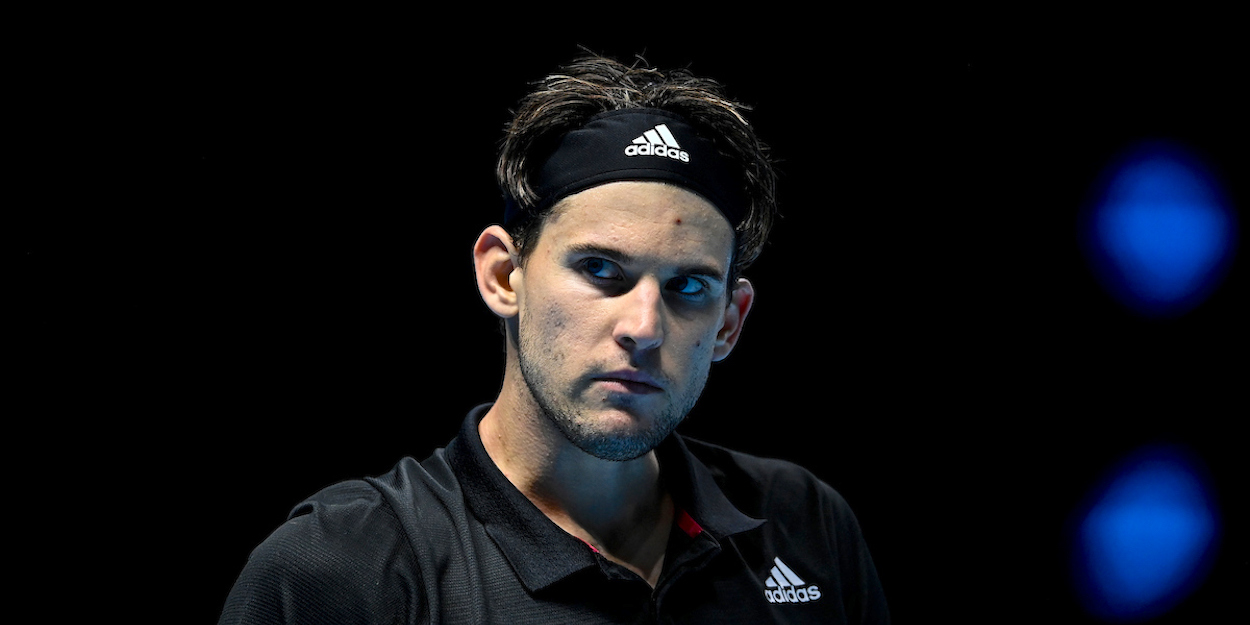 'Dominic Thiem has to figure out what going to keep driving him,' says top coach
Dominic Thiem has been told to be patient with himself as he tries to conquer his mental struggles, because the same thing has happened to the best.
The Austrian has not looked anything like his usual self since winning the US Open last season – his first Grand Slam success.
He himself has but that down to having to refocus his goals after achieving such a career milestone, admitting that his 'hunger' has been affected.
Paul Annacone, though, who worked with both Roger Federer and Pete Sampras, says he can remember having the same conversations with both of them about similar issues Thiem is facing now.
Talking to the Tennis Channel, Annacone said: "When you get to that level where he is, now it's like: 'Now what?'
"Roger and Pete both talked to me a lot about the difference between getting there and staying there.
"And I think that once you get there there's another evaluation of: 'Hey, where do I go from here, what do I do and what gives me the joy of doing it? Is it the pursuit or is it the accomplishment?'
"Those are the things that Dominic Thiem has to realize. I think everyone does it for a different reason.
"Pete was all about excellence, accumulating all the trophies and Major titles. Roger lives the life and loves the life. Thiem's got to figure out what is it for him, what's gonna keep driving him."
Dominic Thiem achieved the goal he'd been working toward for 15 years.

Then, things got complicated…#TCLive | @ThiemDomi pic.twitter.com/GQb9T4mUQI

— Tennis Channel (@TennisChannel) April 21, 2021
Thiem himself has admitted that a large part of his mental struggles now is the come-down from achieving his goal of becoming a Grand Slam champion.
But, as Annocone points out, what the Austrian is going through now is not as uncommon in tennis as we may think.
"Look it's a really complicated world we are living in with a lot of different things going on.
"And for Dominic Thiem a lot of it is the COVID stuff and also what he talked about – the 15 years of focus."
"The one other thing that resonates with me a little differently, is that I remember talking to Pete Sampras when he won the US Open for the first time – something he had been chasing his whole life.
"He won it and it kind of took him a couple of years to settle in, to go 'Okay this is what I'm doing' because after he won he went through a whole process of 'Why do I play, what do I want to do, this is what I do'.
"It took him a while to get comfortable, so I wonder if that is part of the equation for Thiem right now as well."