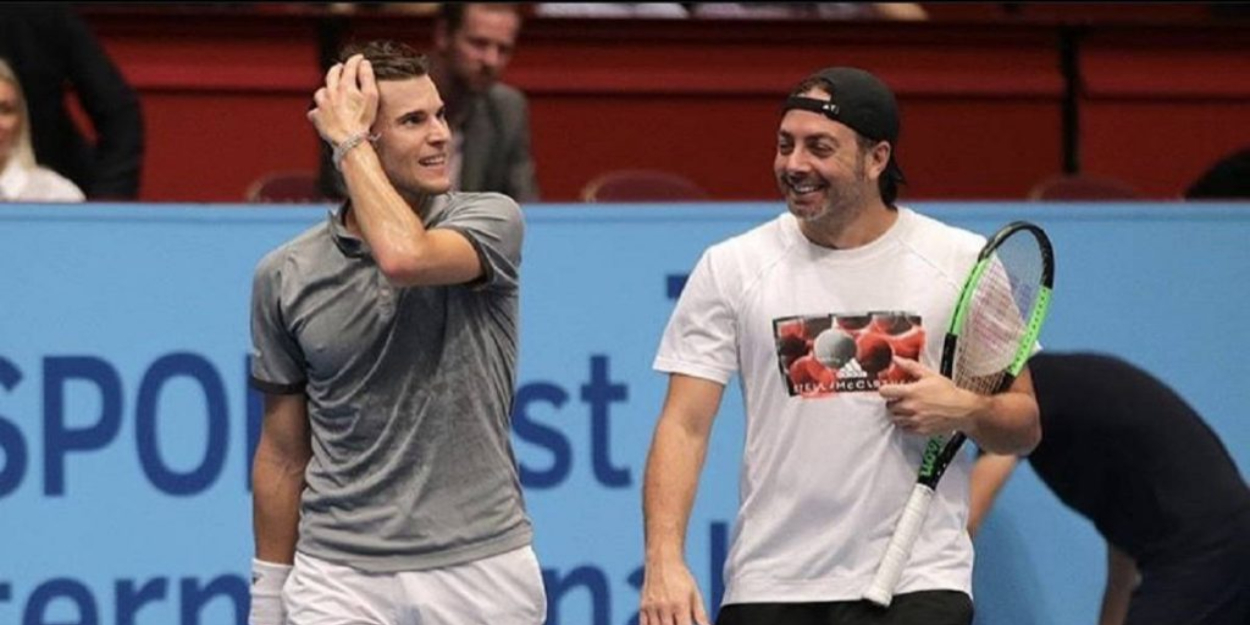 'Dominic Thiem has best years of career ahead of him', believes coach
Nicolas Massu is confident that "the next five to six years" can be the best period in the career of Dominic Thiem, despite his difficult 2021 season. 
The Chilean – who won gold medals in men's singles and doubles at the 2004 Athens Olympics – has coached the Austrian since 2019.
Thiem has struggled with injuries and motivation so far this year and has admitted to feeling "emptiness" as a result of his maiden Grand Slam win at the 2020 US Open.
The world number six has been out of action since June with a wrist injury he sustained at the Mallorca Championships ATP 250 event.
"All athletes go through situations like this, whether they are shorter or longer, at an earlier or later age. I remember months ago that everyone pointed to him (Thiem) thinking that he would be the next number one," Massu told Punto de Break.
"Before winning the US Open, the question was when was he going to win his first Grand Slam. That's the sport, they are always asking you about things that come after. When you get top 10, they ask you when you will be top five.
"Athletes have to adapt to these pressures, which are normal, especially at these levels. Good moments should be taken calmly, with the same calm [as] bad moments. That is the key, accept the processes.
"I know perfectly everything that works, I know what a good person he is, and I know that everything he won is because he deserves it.
"When he is well I know he can beat anyone, he is still young but he already has a lot of experience. I am confident that the next five to six years can be the best."
Thiem has missed scheduled events at Wimbledon, Hamburg and Gstaad, and has withdrawn from the Canada Masters which begins next week.