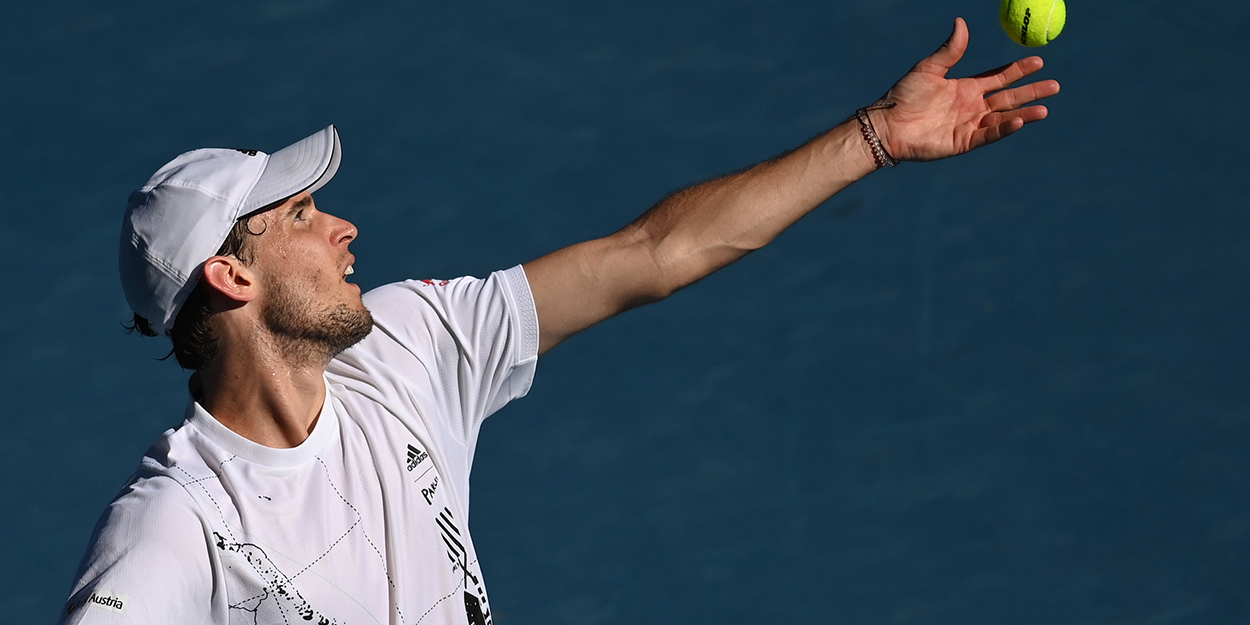 Dominic Thiem battles past Nick Kyrgios in thriller, admitting: 'I was so close to losing it'
Dominic Thiem admitted he was close to losing his thrilling Australian Open clash with Nick Kyrgios.
The US Open champion lost the first two sets to the controversial Australian in front of a partisan crowd on John Cain Arena.
He was then forced to save break points in his first service game of the third set, before fighting back to win 4-6 4-6 6-3 6-4 6-4.
However, speaking after the match, he said he was very aware of how hard he had to fight for his place in the quarter-finals.
"I was already dealing with the loss, you know, it was first of all [my] first match against Nick on his favourite court, with an amazing crowd… there are easier things to do [laughs]," Dominic Thiem said.
"That's for sure one of the tougher challenges we have in our sport, you never know what's coming, he is a huge player when he is on fire like today.
"Honestly, I was dealing with the loss already but then somehow I was fighting myself into the match… since the US Open, I know that impossible is nothing.
"Giving up is never an option. There is always a chance. I was so close to losing it.
"If he breaks me in the first match of the third, the match is over. But I was fighting still, and with the break in the third, I realised maybe there was a chance to turn it around.
"I got more used to the court, and to his game, and to the great atmosphere, and the longer the match got, the more comfortable I felt."