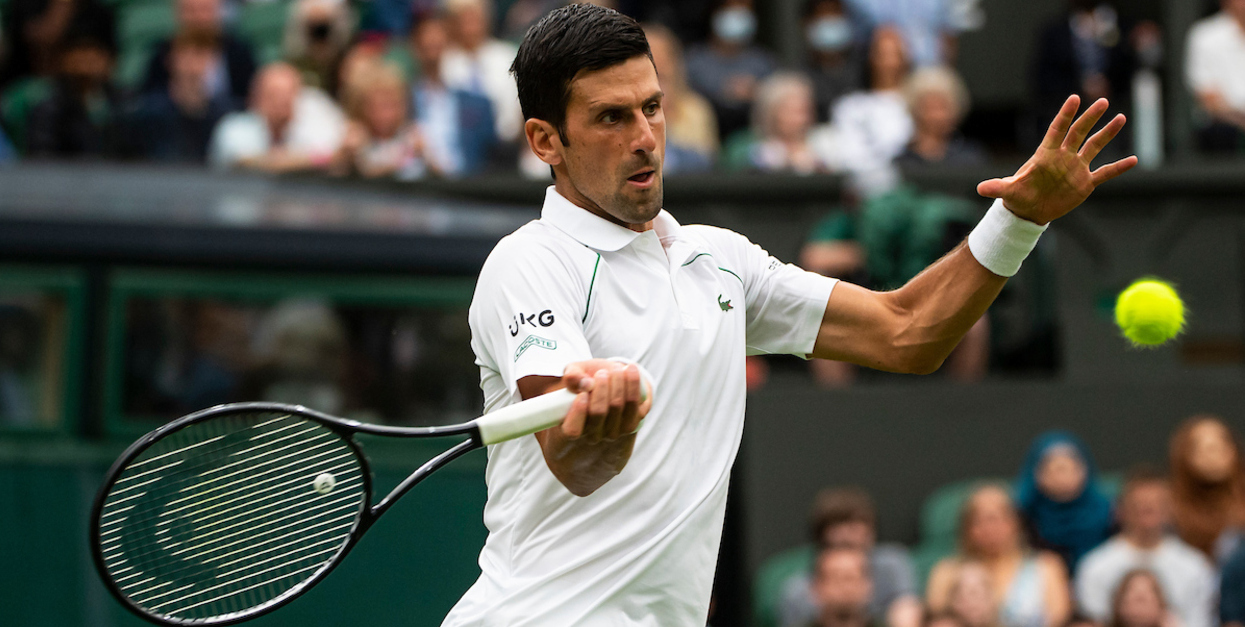 Djokovic 'sad' for Williams but insists Wimbledon courts are fine
Novak Djokovic expressed his sadness for Serena Williams, but insisted that the Wimbledon courts are fine following his win against Kevin Anderson.
Serena Williams and Adrian Mannarino both suffered injuries after falling on the court yesterday. The Serbian World No. 1 took a number of tumbles to the ground in his straight sets win today.
Plenty of players have been critical of the Wimbledon courts, but Djokovic feels the responsibility is on the players to adapt their games.
"I don't think it's about courts. Obviously it was raining for few days. Maybe first match under roof, the humidity affects the moist, the kind of surface of the grass, and it becomes a bit more slippery than in normal circumstances." Djokovic said.
"But I think the fact that I didn't play on grass courts for two years, the fact that I'm coming from several months of clay court that is a surface completely different in terms of movement and bounce and everything to the grass, the surface in which you slide at all times, I think I'm still adjusting my movement, adapting myself to this surface." the World No.1 added.
Once a champion, always a champion 💚 💜

Hope to see you back at Wimbledon soon, @serenawilliams pic.twitter.com/N29ZtmJwgm

— Wimbledon (@Wimbledon) June 30, 2021
Djokovic did not have the withdrawals of Williams or Mannarino on his mind today when stepping out on Centre Court.
"I didn't have Serena's retirement and Mannarino's retirement in my head, to be honest, today, even though that's very sad to see. I can't speak on behalf of the other players, whether they feel the courts are maybe a bit more slippery than maybe previous years."