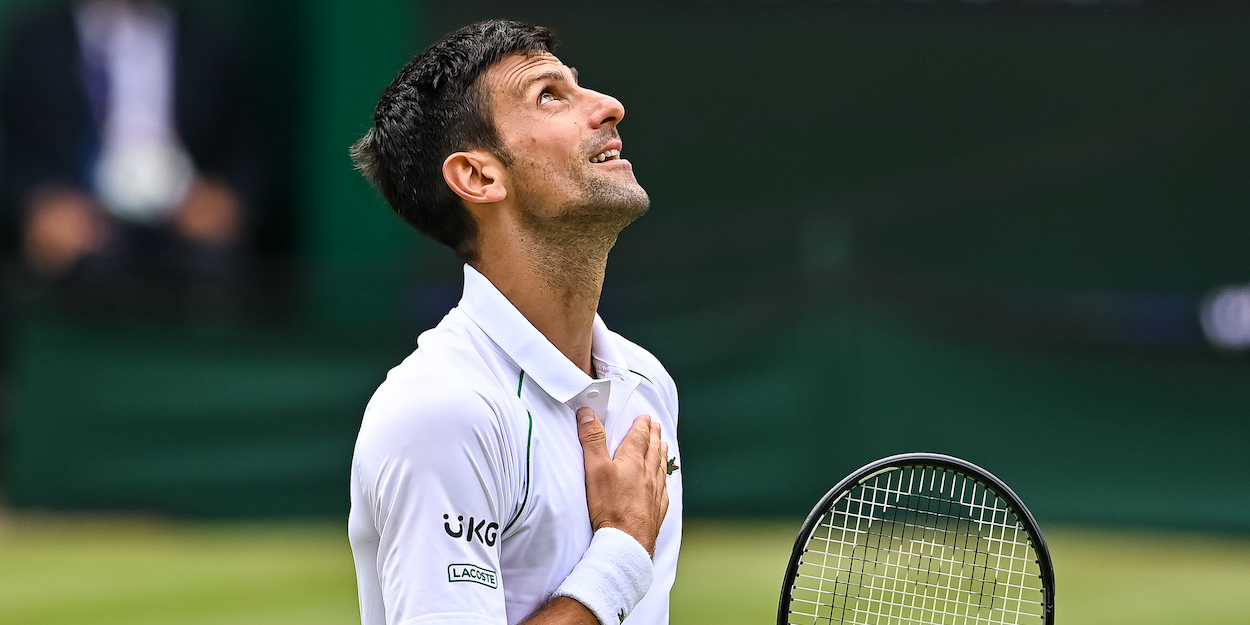 Novak Djokovic reflects on "surreal" and "sacred" Wimbledon triumph
Novak Djokovic has reflected on the "surreal" achievement of winning the "sacred and most special tournament" – Wimbledon – for a sixth time.
The world number one also looked back on "visualising and believing 100% in dreams like they were already achieved" during his childhood.
The 34-year-old defeated Matteo Berrettini to claim his sixth crown at the All England Club – and 20th Grand Slam title – earlier this month.
"I wanted to write few words and acknowledge this wonderful piece of art. When I first saw this picture I was emotional. It brought me back to childhood and my first tennis steps," Djokovic wrote in an Instagram post.
View this post on Instagram
"When I was a kid, I was constructing Wimbledon trophy out of improvised material I could find in my room. I was looking myself in the mirror, saying – "I am Novak Djokovic, Wimbledon champion.
"To win this sacred and most special tournament for me for 6th time is surreal. I am blessed and grateful to experience many beautiful moments on the holy grass of Wimbledon.
"My imagination was very realistic. As every kid, I dreamed, imagined, visualised and believed 100% in my dreams, like they were already achieved. Imagination and visualisation is a super power.
"When children dream and imagine, it's the purest form of love and motivation. I was fortunate that I had parents and few more other close people in my career that allowed me to dream and believe I can reach the stars in tennis."