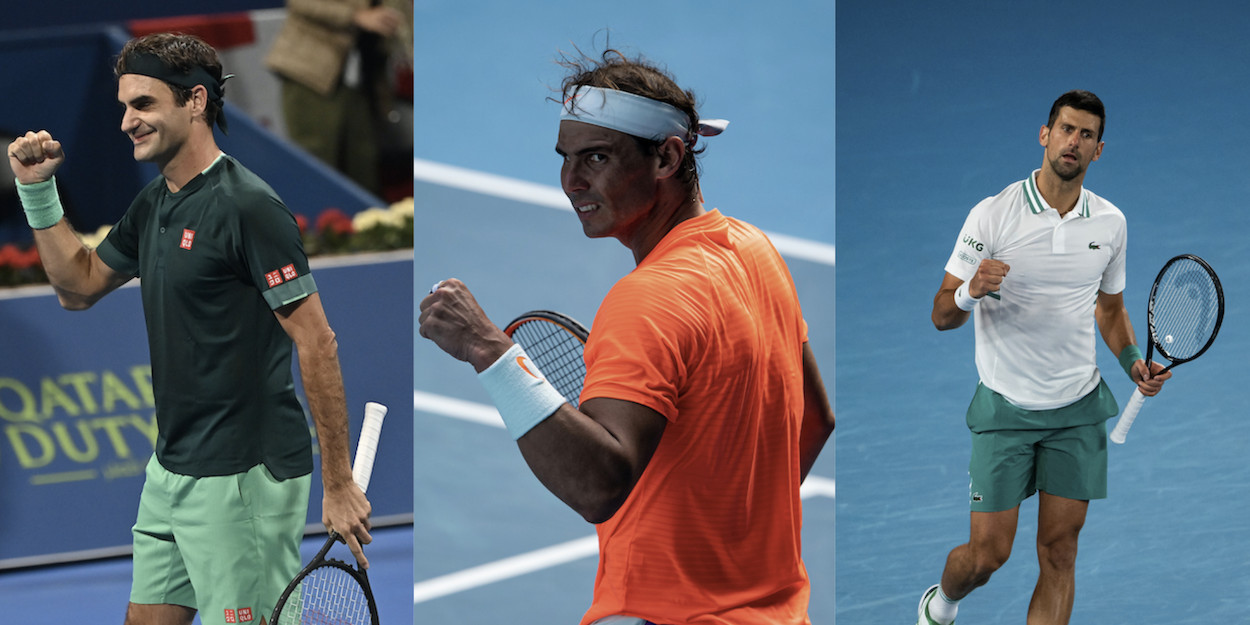 'Olympics will be strange without Federer and Nadal', says Djokovic
Novak Djokovic has admitted that the 2020 Tokyo Olympics will be "a little bit strange" due to the absence of Roger Federer and Rafael Nadal.
The Serbian reflected that he has experienced few big tournaments in the past 15 years without at least one of his great rivals present.
Both Nadal and Federer played in Djokovic's first Olympics appearance at Beijing 2008, before the Swiss featured alongside Djokovic at London 2012 – while the Spaniard missed out through injury.
Then in Rio in 2016, Nadal and Djokovic were both in attendance – while Federer was unable to compete.
"I have not experienced too many big tournaments in the past 15 years without Roger and Rafa playing," Djokovic said in a press conference. "So it's a little bit strange, to be honest, because I'm used to seeing at least one of them.
"But still, some of the best players in the world are here. [Daniil] Medvedev, [Stefanos] Tsitsipas, [Alexander] Zverev, [Andrey] Rublev. Those are the guys are in the top six/seven in the world and they are the biggest candidates for winning a medal."
World number one Djokovic begins his campaign in Tokyo against Hugo Dellien on Saturday as he looks to win a first gold medal.