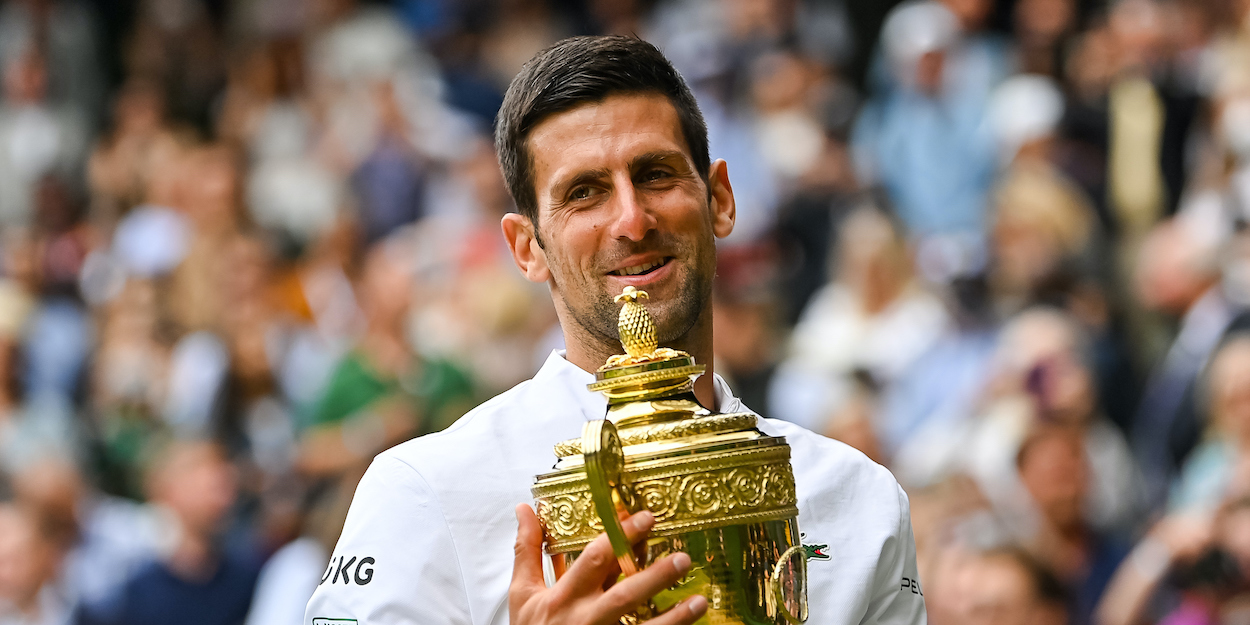 'It will be a major surprise if Djokovic doesn't win 25 Slams', says McEnroe
John McEnroe believes it will be a "major surprise" if Novak Djokovic doesn't win at least 25 major titles after the Serbian's Wimbledon triumph.
The seven-time Grand Slam singles champion also discussed how rare it is in any sport to have three all-time greats like Djokovic, Rafael Nadal and Roger Federer in the same era.
By claiming a sixth Wimbledon crown earlier this month, world number one Djokovic equalled great rivals Nadal and Federer on 20 Grand Slam titles.
The 34-year-old is on course to become only the second player – after Steffi Graf – to win a Golden Calendar Slam, having claimed the year's first three majors.
"It is incredible because in all other sports you have debates. Lionel Messi or Maradona? Michael Jordan or LeBron James?," McEnroe told the BBC.
"It's rare when you get three guys who are playing at the same time and it would be hard to argue they aren't the best three players ever.
"That's not just based on the number of majors, which obviously is a big thing, but their overall bodies of work. It is just amazing.
"Finishing the year as world number one is important, but people like to talk about records – in all sports, not just tennis. There is plenty to talk about with these guys. It would be a major surprise [if Djokovic didn't win 25 Grand Slam titles].
"If someone had said to me when I was playing that there would not only be one guy to win 20 majors but there would be three, I would have said the same thing as what I said to the umpire in 1981 – you cannot be serious!"