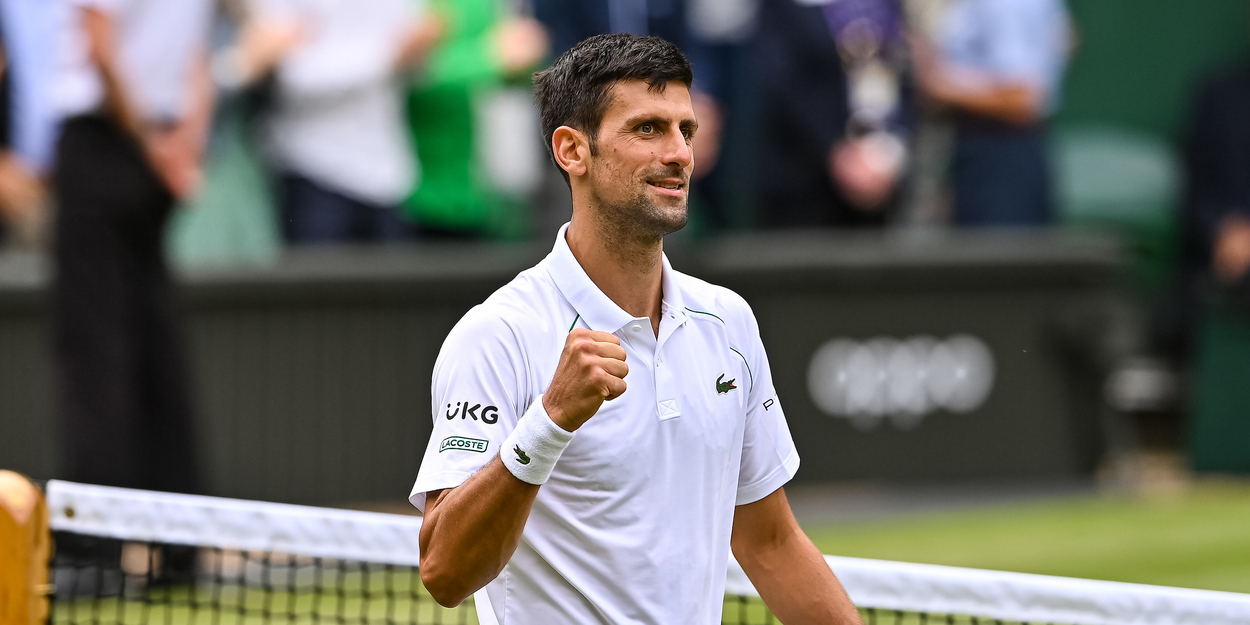 'I need to be at my best' – Novak Djokovic previews Denis Shapovalov clash
Novak Djokovic has pointed to Denis Shapovalov "not winning big matches" as something which has held him back ahead of the pair's Wimbledon semi-final match.
The world No. 1 is expecting his "biggest test so far" against the 22-year-old Canadian – who will be contesting his first Grand Slam semi-final.
In the quarter-finals on Wednesday, Djokovic downed Marton Fucsovics in straight sets, while 10th seed Shapovalov overcame Karen Khachanov in five sets.
The five-time Wimbledon champion has won all six previous meetings with Shapovalov – including a 7-5, 7-5 triumph at the ATP Cup in February.
"He has been consistent with the success on the tour in the last couple of years – top 20, top 15 in the world," the Serbian said in his post-match press conference.
"Although people do expect him to probably go into top 10, or maybe top five, and be one of the leaders of the Next Gen – which he is. Maybe big matches – he was not winning those big matches in the last couple of years.
"We played a tight two-set [match] this year in the ATP Cup, which was the first opening official match for him and I of the season.
"The courts at the Australian Open are pretty quick this year so I could get a little bit of an understanding of how well he's serving, if he's serving well, you know, how difficult it is to play against him.
"I'm sure that's going to be the biggest test I will have so far in the tournament – which is also expected, it's semi-finals. I'm looking forward to it, it's going to be a battle and I need to be at my best."