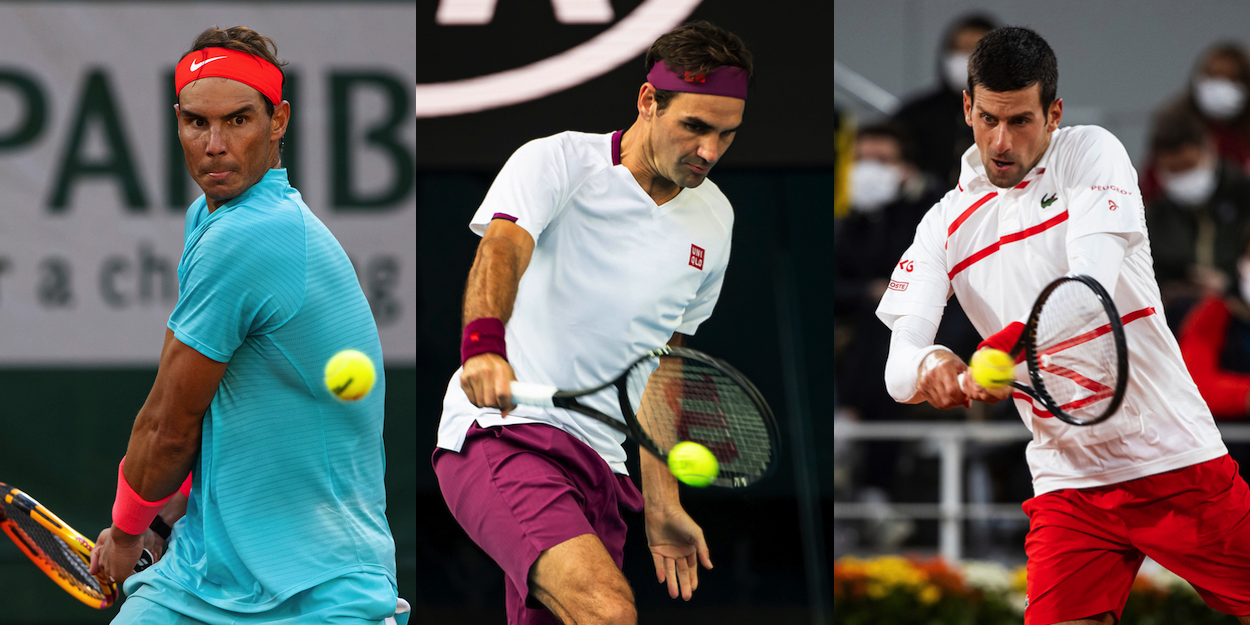 Djokovic, Nadal and Federer all in top half of French Open draw
Novak Djokovic, Rafael Nadal and Roger Federer have all landed in the same half of the men's singles draw for the 2021 French Open.
It is the first time ever that the 'Big Three' have been drawn in the same half of a Grand Slam tournament draw.
Top seed Djokovic could face eighth seed Federer in the quarter-finals. The winner of that quarter could then face third seed Nadal in the semi-finals.
Seventh seed Andrey Rublev is the other top eight seed in the top half – and is projected to meet Nadal in the last eight.
In the bottom half, the four top eight seeds are Daniil Medvedev (2), Dominic Thiem (4), Stefanos Tsitsipas (5) and Alexander Zverev (6).
Medvedev – who has lost all four of his previous French Open matches – looks to have been handed the toughest first round draw of any of the top seeds.
🇷🇸 Djokovic (1) vs Sandgren 🇺🇸
🇷🇺 Medvedev (2) vs Bublik 🇰🇿
🇪🇸 Nadal (3) vs Popyrin 🇦🇺
🇦🇹 Thiem (4) vs Andujar 🇪🇸
🇬🇷 Tsitsipas (5) vs Chardy 🇫🇷
🇩🇪 Zverev (6) vs Qualifié
🇷🇺 Rublev (7) vs Struff 🇩🇪
🇨🇭 Federer (8) vs Qualifié#RolandGarros pic.twitter.com/XAlYNPjgKz

— Roland-Garros (@rolandgarros) May 27, 2021
The Russian faces the dangerous and unpredictable world No.37 Alexander Bublik – who is having an impressive 2021 season.
The Roland Garros main draw kicks off on Sunday.
Here are the projected men's quarter-final match-ups by seeding:
Djokovic (1) vs Federer (8)
Nadal (3) vs Rublev (7)
Zverev (6) vs Thiem (4)
Tsitsipas (5) vs Medvedev (2)