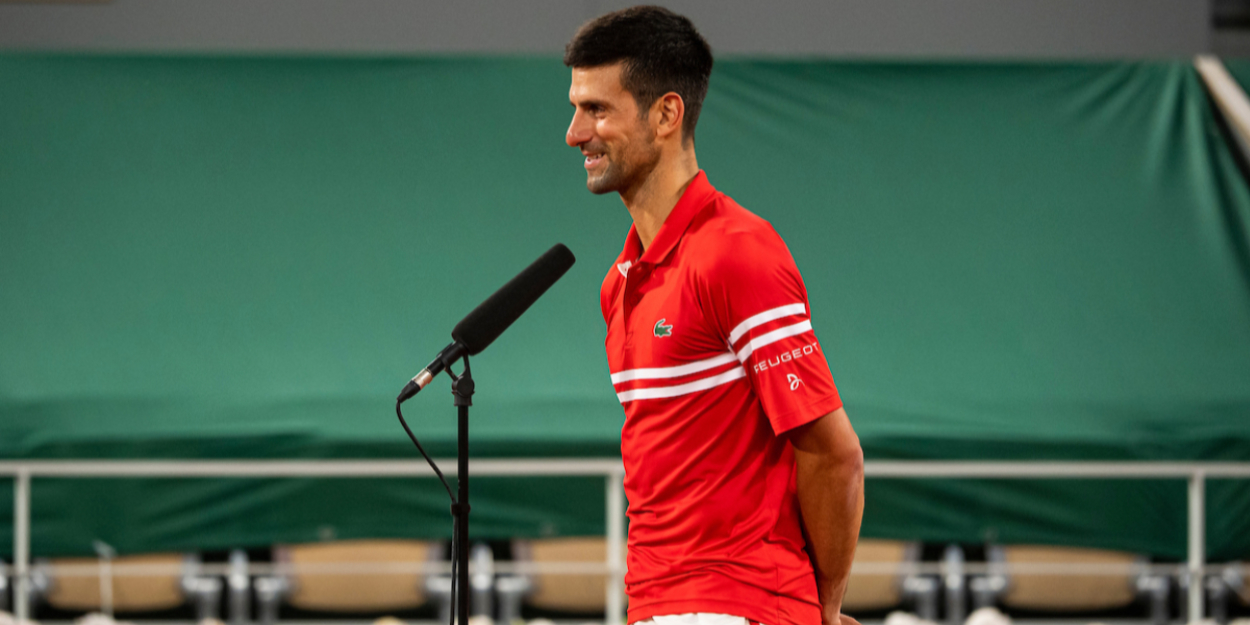 'I liked the fact I lost the first two sets' – reflects Djokovic after Musetti comeback
Novak Djokovic admitted he "played under a certain tension" in the first two sets of his French Open win over Lorenzi Musetti but said he was "a different player" thereafter.
The world No. 1 prevailed 6-7 (7-9), 6-7 (2-7), 6-1, 6-0, 4-0 in the fourth round contest when his Italian opponent retired in the fifth set.
The Serbian lost just 14 points in the 16 games he won after falling two sets behind.
"To be honest, I even liked the fact that I lost the first couple of sets because I just played under a certain kind of tension and wasn't able to go through my shots," Djokovic said in his post-match press conference.
"Too many unforced errors and just not playing and not feeling great in the first couple of sets. But credit to him for playing well in the important moments.
Very happy to be in QF!! Allez!! 🙏🏼🙌🏼❤️🇫🇷 #RolandGarros #NoleFam pic.twitter.com/L5jh05HzCE

— Novak Djokovic (@DjokerNole) June 7, 2021
"After I lost the second set and went out to change and came back on the court, I just felt different. I was a different player."
The 34-year-old will face No. 9 seed Matteo Berrettini in the quarter-finals of Roland Garros.