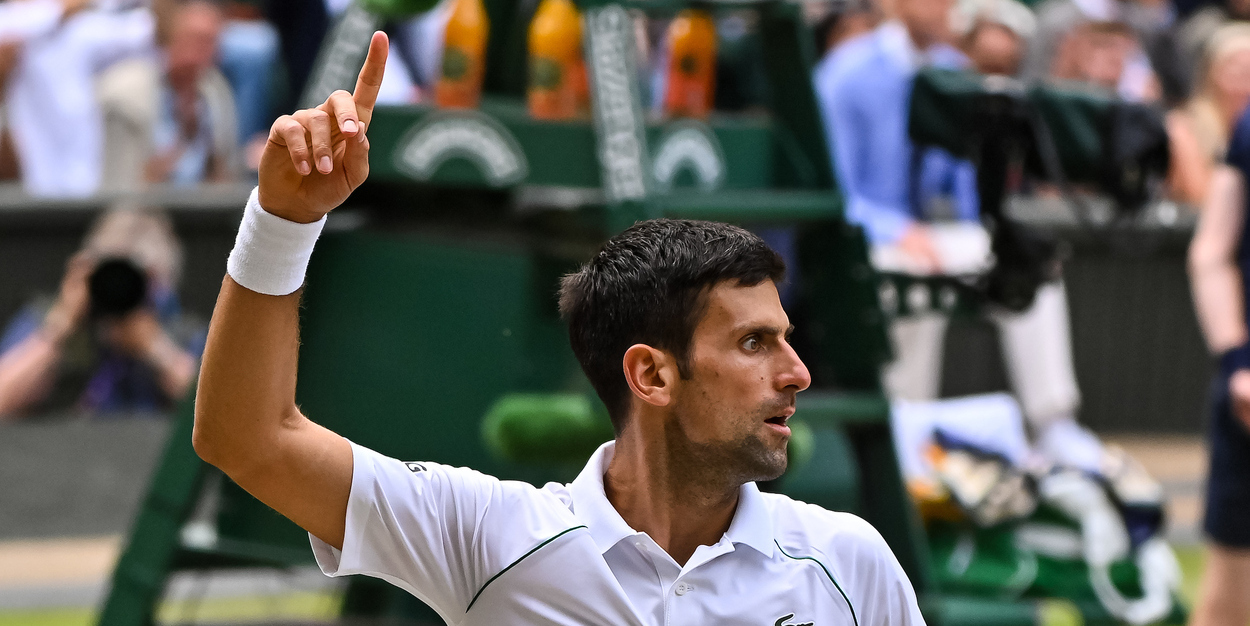 'I've had the best Grand Slam season in my sport so far', says Djokovic
Novak Djokovic believes he has had "arguably the best Grand Slam season" in tennis so far by winning the first three majors in 2021.
The Serbian thinks his year to date has provided him with the best possible preparation for the 2020 Tokyo Olympics, and warned: "I'm ready to perform at my best".
Djokovic has secured the Australian Open, Roland Garros and Wimbledon crowns in 2021 to take his Grand Slam tally to 20 – level with Roger Federer and Rafael Nadal.
The world number one is aiming to win a gold medal for the first time in his career and continue his quest to become the first man to win a Golden Calendar Slam.
"Representing your country, being part of the team, is something that I treasure, something that encourages me and gives me a lot of confidence, a lot of great energy," Djokovic said in a press conference.
"Even though I'm by myself on a tennis court, I still feel this team spirit is there and the support of teammates and everyone involved in the Serbian team. That gives you wings to perform your best and try to reach the biggest heights.
"I feel great. Physically, mentally, I'm ready to perform at my best. I've had arguably the best Grand Slam season in my sport so far, winning three out of three Grand Slams.
"So, I could not have a better preparation and better lead-up to the Olympic Games. Hopefully I can have another great tournament."
The Olympics tennis event in Tokyo gets underway on Saturday July 24 – when the 34-year-old will take on Bolivia's Hugo Dellien.