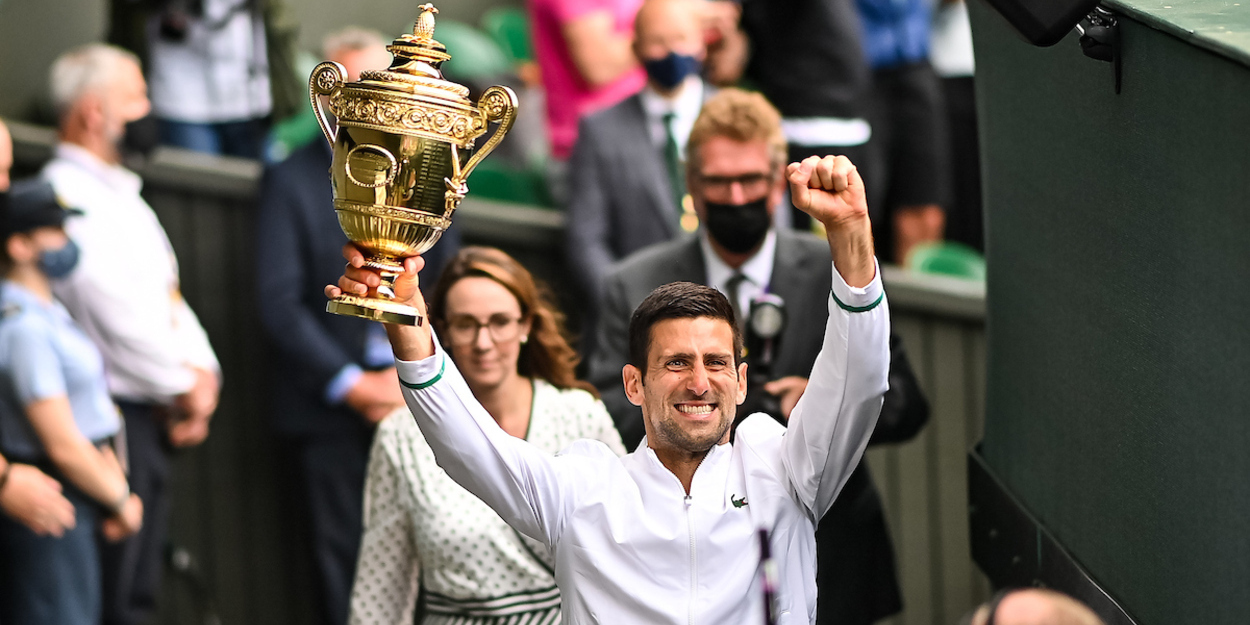 'Djokovic has to prioritise Calendar Slam', thinks Wimbledon legend
Novak Djokovic has a great opportunity to "grab the impossible dream" of a Calendar Slam, believes a former Wimbledon champion.
Pat Cash thinks trying to win all four majors this year should be the priority for the world No. 1 over winning the Olympics.
The 1987 Wimbledon winner and former world No. 4 also rated the 2021 Wimbledon men's draw as one of the weakest in years.
Djokovic defeated Matteo Berrettini in four sets to claim his sixth Wimbledon title – and the third leg of a potential Calendar Slam.
"Well for Novak, I think this year is a great opportunity for him to grab a bunch of Grand Slams and grab all the titles," the Australian told L'Equipe.
🎾 #Tennisextra
Pat Cash : "Djokovic peut vraiment réaliser le rêve impossible" pic.twitter.com/6O97o8vblv

— beIN SPORTS (@beinsports_FR) July 14, 2021
"Certainly Wimbledon – without disrespecting the other players – was one of the weaker men's side draws that I've seen in many, many years.
"And that's because we've got two of the big stars are coming back from injuries – Andy Murray and Roger Federer – who played well but weren't at the peak of their career.
"The younger players are coming through, but they're not quite there yet. And Novak is just sitting on top of that mountain as the king of the castle.
"And so this is the year that Novak can really grab the impossible dream – you know it really is, it's there. The Olympics – okay, maybe he wants to do that.
"But certainly, his goal is now to try and win all four Grand Slams in the calendar year. It's not easy to do, but I really do think it's in his sights and that has got to be his priority. It's the absolute peak of our sport to win all four Grand Slams."