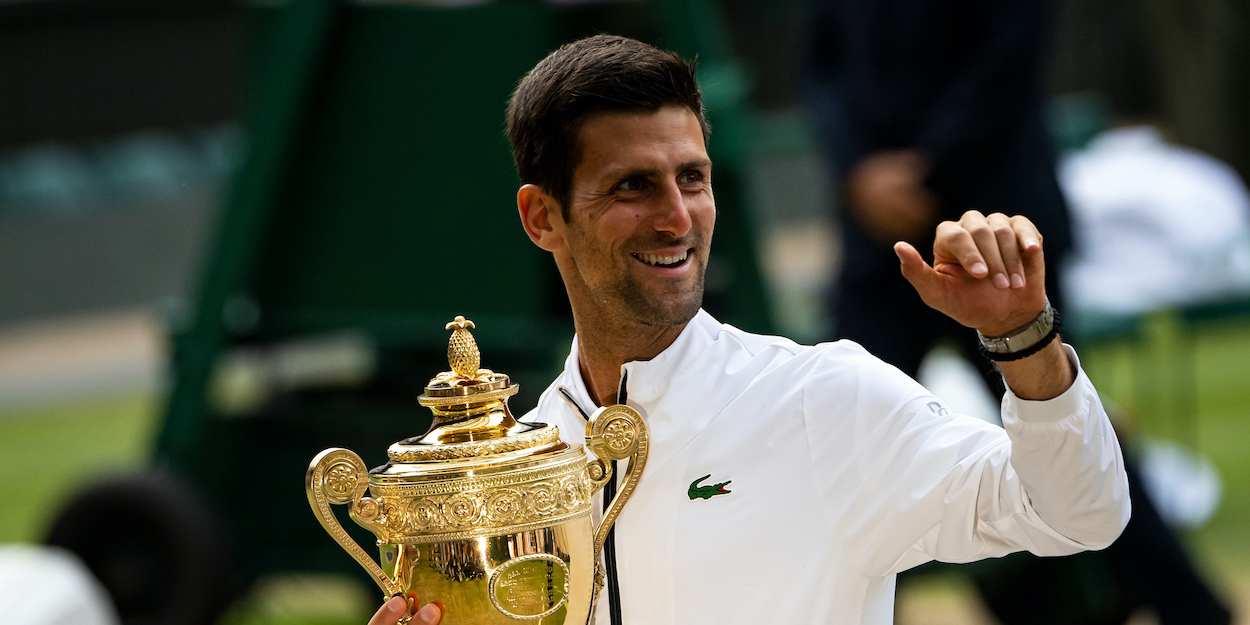 'Djokovic could win around 27 Grand Slams', believes respected analyst
A renowned commentator and former player thinks Novak Djokovic is stronger now than when he was 24 and expects him to win several more majors.
ESPN analyst Brad Gilbert believes the world No. 1 could claim "between five and seven" more Grand Slam titles in the next three years.
Gilbert reached a career-high singles ranking of world No. 4 and won 20 titles before retiring in 1994.
The American has coached several top players, including Andre Agassi and Andy Roddick – who he helped win major titles.
"I wouldn't be surprised if, over the next three seasons, that is, the next twelve-thirteen Grand Slam tournaments, Novak were to win between five and seven more," Gilbert told L'Equipe.
"So why not around 27 titles at the end of the day? At 34, he is stronger than at 24! I find he has made incredible progress in serving.
"And then he always moves well and I also find him more open-minded in his approach to the majors. In fact, it continues to evolve – every match, every opponent, teaches him something."
Djokovic secured his 20th Grand Slam title to tie Roger Federer and Rafael Nadal for the men's record by winning his sixth Wimbledon on Sunday.