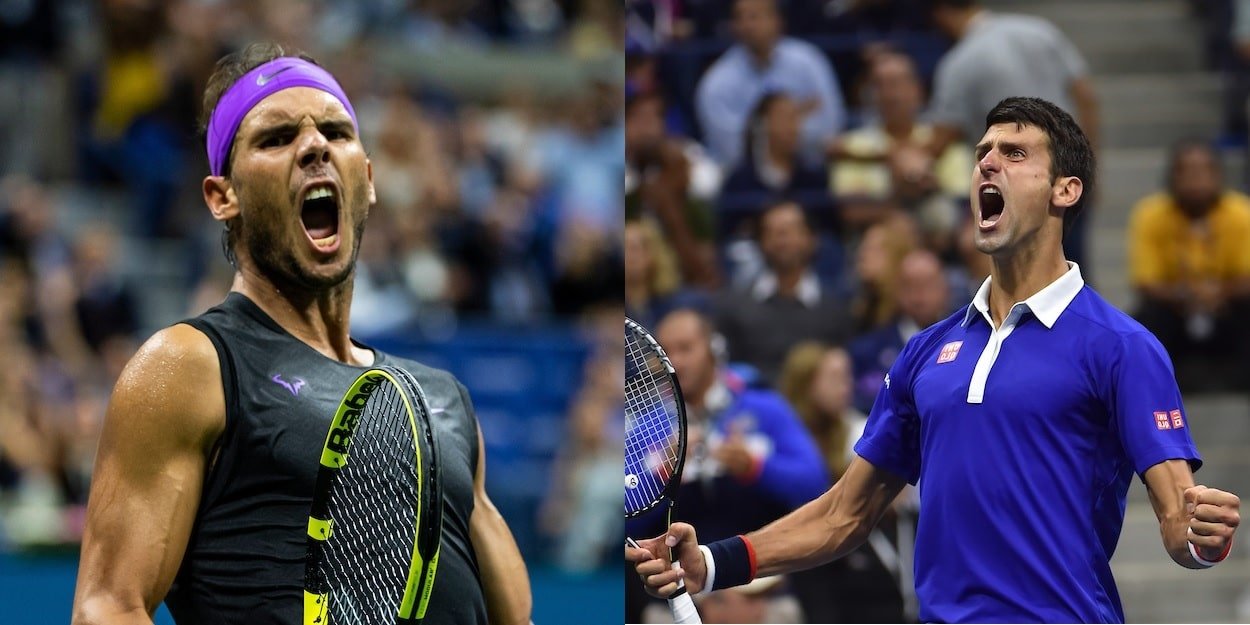 'Novak Djokovic can win Calendar Slam without a doubt', says Rafa Nadal
Rafael Nadal has described what Novak Djokovic has achieved this year as "something amazing" and believes his great rival can complete the Calendar Slam.
World number one Djokovic will become the first man to win all four majors in the same year since Rod Laver in 1969 if he claims the US Open title.
Nadal and Djokovic – along with Roger Federer – are tied on a men's record of 20 Grand Slam singles titles heading into the year's final major, which will begin on August 30.
World number three Nadal will compete for the first time since his French Open semi-final loss to Djokovic in June at the Citi Open in Washington this week.
"Well, he (Djokovic) already won three [US Open titles]. So when you win three, you can win four, without a doubt, no? He did 75 percent of the way," the Spaniard said in a press conference.
"He [is] going to be playing on hard court, probably his best surface. So why not? Of course [it] is something difficult. Going to be [other] guys that want to achieve the last Slam of the season.
"But, yeah, of course he's one of the clear favourites, probably the most favourite player to achieve that. Yeah, what he achieved this year is something, well, amazing. Let's see. I don't know. I definitely believe that he can do it, without a doubt."