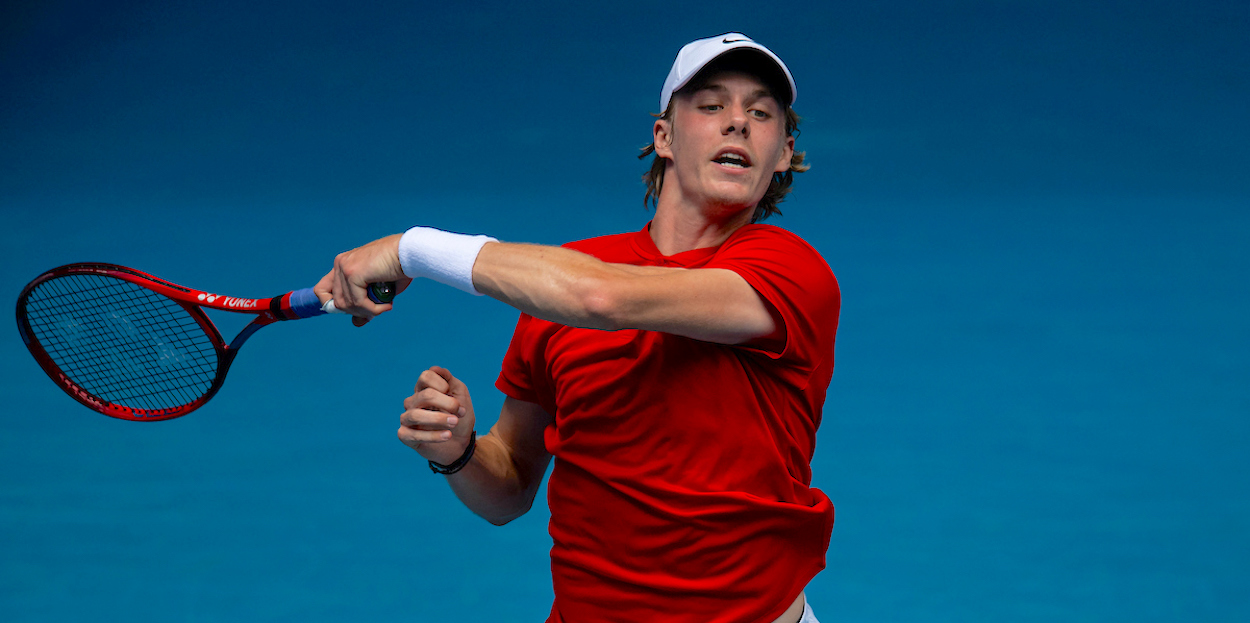 Denis Shapovalov says "I can't believe I'm able to play this well" as he opens up about worrying setbacks
Denis Shapovalov insists that he is not concerned by the growing number of losses he is suffering in the latter stages of tournaments.
The 21-year-old Canadian has reached 21 tour-level quarter-finals but has made only two finals. He won his only title in Stockholm two years ago and played in his only other final the following month, when he lost to Novak Djokovic at the Paris Masters 1000 tournament.
"It is what it is," Shapovalov said as he looked back on his record. "Of course you want to reach every final and win every tournament, but that's just how it is. I'm sure that my ability and my level will enable me to get there. It just hasn't been the case. But I don't think about the past at all and I just play every tournament and focus on what I can do right now."
Shapovalov climbed back to No 11 in the world rankings – just one place below his career-high position – by reaching the semi-finals in Dubai earlier this month before losing to Lloyd Harris.
"I feel truly blessed and amazed that I'm able to be so high up in the rankings at the age of 21," Shapovalov said. "It's unbelievable. But the athlete side of me and the professional in me just wants to keep going forward and wants to break the top 10 again and climb all the way up the rankings."
Shapovalov made his first big breakthrough at the 2017 Montreal Masters 1000 tournament, where he beat Juan Martin del Potro and Rafael Nadal before losing in the semi-finals to Alexander Zverev. He has since lost nine of the 11 semi-finals he has played, but believes that time is on his side as he looks to build his career.
"When you're young and you're growing up you always wish you're going to be as good as possible, but I never imagined I would have the run that I've had so early in my career," he said. "I've been able to progress through the years and get better every year. In one way I can't believe that this early in my career I'm able to play this well, but on the other hand like any other player I'm just trying to go forward and keep getting better."