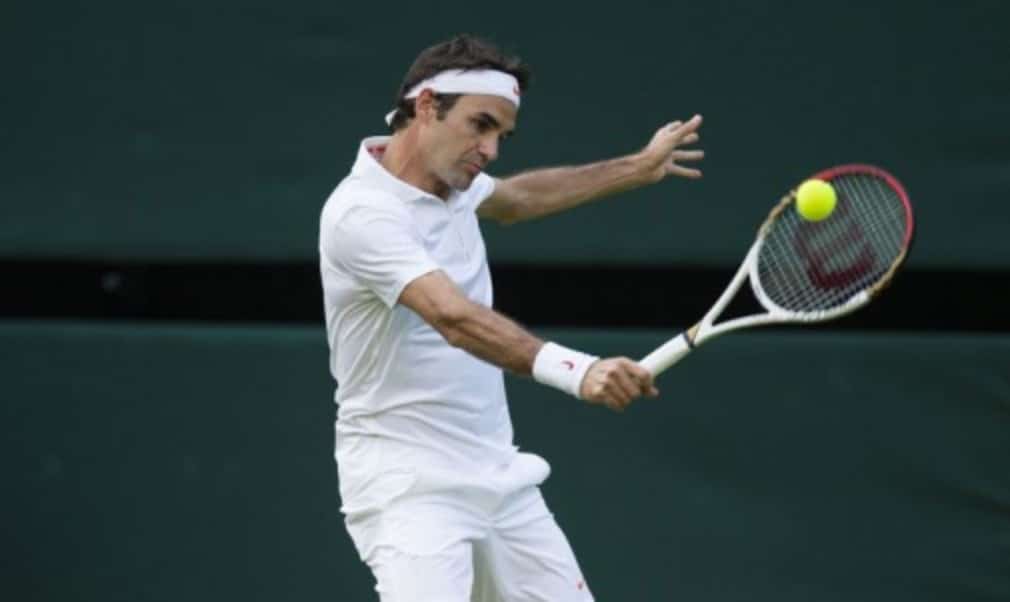 Confident Federer fancies his chances
Originally published on 21/06/14
The Swiss was defending champion in 2013 but only managed to make the second round as he was shocked by Sergiy Stakhovsky. That was Federer's earliest loss at Wimbledon since 2002 and also came in the middle of one of his most unsuccessful seasons, during which he won just won title. However, under the guidance of new coach Stefan Edberg, the Swiss has rebounded well in 2014, winning titles in Dubai and Halle and reaching the finals in Indian Wells and Monte Carlo.
"I feel I have a very good chance again this year," he said. "I hope to utilise my fitness, the amount of matches I've played this year. So I'm really coming in with a much better feeling than maybe in the last year, for instance.
"I don't know if my game was good enough to win the entire thing last year, but I knew it was good enough to go deep, semis at least, something like that. Then maybe if the draw fell my way, maybe I could have won it, but I had too many hiccups leading into Wimbledon and probably somehow I felt those. Plus, Stakhovsky did play well, so you've got to give him credit too.
"This year I feel all the options are there. Return, serve, serve and volley, come in, my backhand, everything is working to my liking. For that reason, I feel I'm a bit more relaxed mentally because I know it is there."
Since losing in the second round last year, Federer has started working with former two-time Wimbledon champion Edberg and has also recently become father to a second set of twins. But he says his preparations for the third Grand Slam of the year still have not changed and that victory in Halle has given him a confidence boost.
"Halle I think helped me in the sense that I know that things are good on grass," he said. "I'm not coming in from a bad Halle, a bad Wimbledon last year, and then I would have more question marks. I think Halle was able to settle things a bit down for me.
"In terms of preparation it's all pretty much the same. I'm not playing the week before like I used to, so it's just fine-tuning the game before Wimbledon. I feel like I'm a contender for the tournament. Sometimes I was the big favourite, sometimes the favourite, sometimes one of the favourites. In terms of that it doesn't really change a lot in terms of if you actually believe you can win the tournament, then you're focused on yourself and not actually the field."
The 32-year-old also acknowledged that he feels more confident in his chances than he did at the French Open, where Rafael Nadal has dominated for the past decade.
"I feel like if things click here I should be able to win the tournament here; whereas at the French I feel like I'm slightly more dependent on Rafa," he commented. "But that doesn't mean I don't believe I can win the French either. It's just that I know he's been so dominant over there that it goes through him regardless; whereas on the grass or hard courts you don't feel it as much. I feel like if I play my game it's more on my racquet. As soon as that's the case, you're more confident in your chances."
Asked about Nadal's chances this year after his shock first-round exit in 2013, Federer said: "I didn't expect him to lose last year first round, let's be honest. So these losses, they happen. I think he might be slightly more vulnerable in the early rounds, like most of the guys.
"This new, fresh, lush grass, we're not quite used to it. As you go deeper in the tournament, it becomes more clay courty, hard courty, with a bit of grass on it. It's easier to move; the ball bounces a bit higher; it becomes more what we're used to.
"I think the early rounds are key for most of the top guys. I think we're talking about the first two rounds in particular. I didn't check his draw, but if he gets through that, I would think we'll see more of what we've seen in the past, in my opinion."