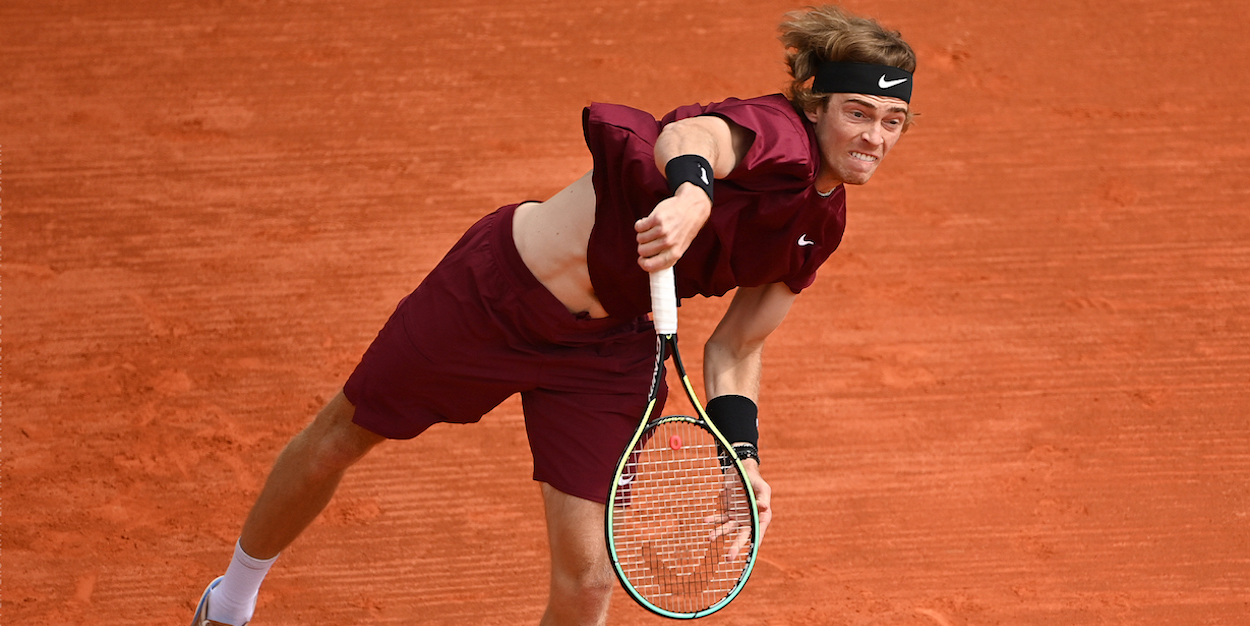 "Clay is the surface where it's real tennis", says Andrey Rublev
World No. 7 Andrey Rublev described clay court tennis as "real tennis" ahead of the Madrid Open ATP Masters 1000 event.
The Russian has made a strong start to the European clay court season – reaching the final of the Monte Carlo Masters and the quarter-finals of the Barcelona Open.
The 23-year-old – who is seeded sixth in Madrid – will play Tommy Paul in the second round of the tournament.
"I don't know actually which is my best surface. But for me, clay is the surface where it's real tennis," Rublev said in an interview with ATP Tennis TV.
"Where you have to be physically fit, where you have to be smart. How to play, where to play. On clay, some lucky things that can happen on hard courts don't really happen.
"Like the guy serves so good one game and then he make one return out of nowhere – winner in important moment. On clay, normally it's not going to happen.
"On clay, you have to be really fit to play each point, to play right directions, and you need to go and really beat the guys."
(Photo credit Ray Giubilo)