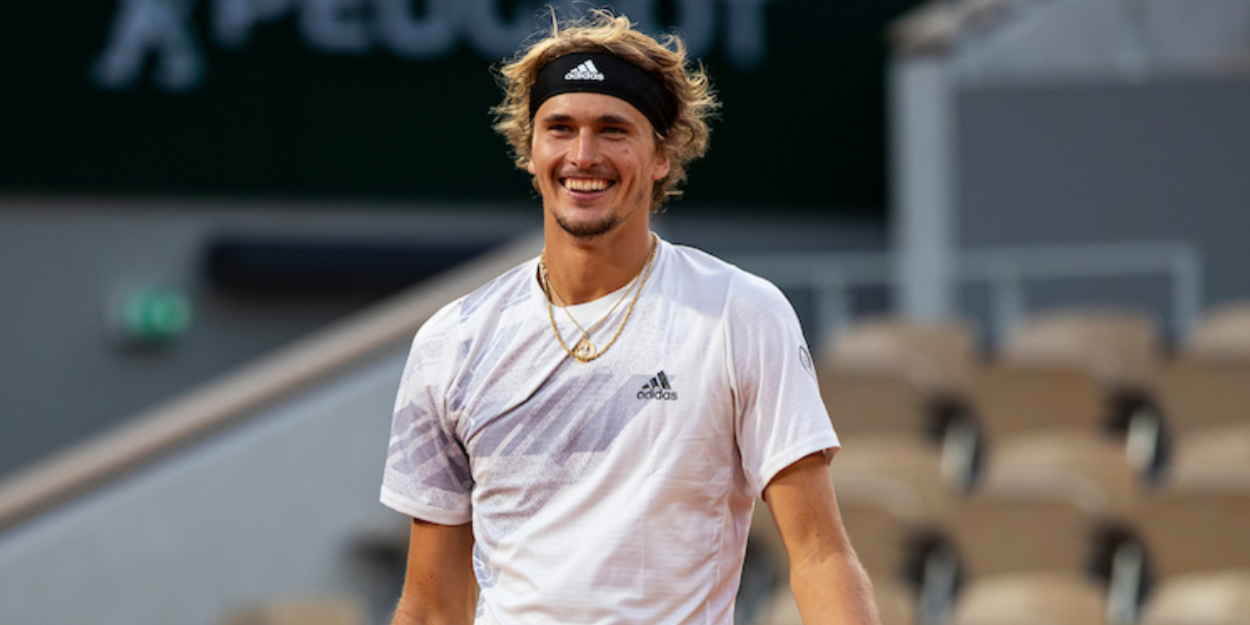 Classic Madrid Open final between Matteo Berrettini and Alexander Zverev predicted by analyst
The 2021 Madrid Open final is set to be a tight encounter with two young superstars in Alexander Zverev and Matteo Berrettini going head to head
"The 2021 Madrid Open final pits former champion Alexander Zverev against tournament debutant Matteo Berretini. Both players have been very impressive this week. While Berrettini has been better on serve, Zverev has been slightly better on return. For these reasons the final promises to be a close encounter.
"Berretini has the edge on serve. In Madrid he has won 84% of first serve points, which is 5% more than Zverev has managed. He is also slightly better behind his second serve. He has won 56% of his second serve points, which is 2% more than Zverev has won behind his second delivery. Both players have been serving very well this week. It will be interesting to see who can be more effective behind their serve in the final.
"Zverev has a slight edge on return. He has won 42% of return points this week, which is 2% more than Berrettini. Both Berrettini and Zverev have not been clinical this week, converting only 43% and 39% of break points chances respectively. As both players possess such a potent serve, break points chances will likely be few and far between. It is therefore crucial that they both do better when they get a chance to break.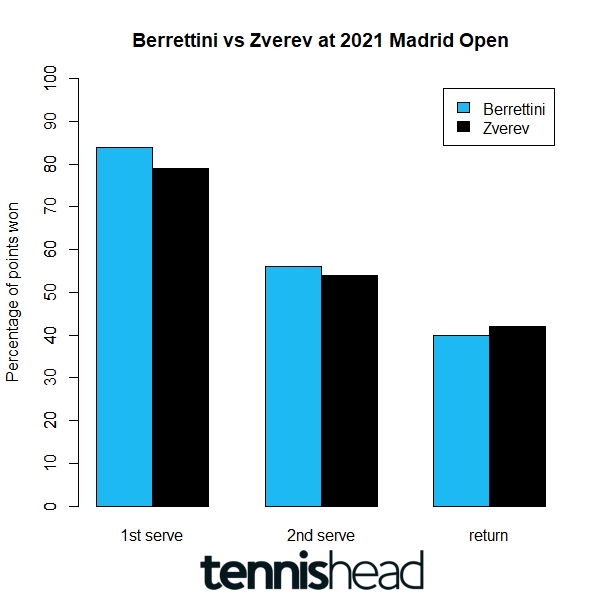 "Berrettini and Zverev seem evenly matched heading into the final. The eventual winner will likely be the player who can impose themselves more behind their serve. If Berrettini were to win, he would join Hurkacz and Tsitsipas in creating history. It would be only the second time an ATP Tour season has started with 3 first-time Masters winners, since the Masters 1000 series began in 1990."
Luka Elliott has a B Com in Economics & Statistics from the University of Cape Town where his thesis was titled "Engineering Features for Tennis Match Outcome Prediction in a Statistical Learning Framework". He now writes for Tennishead focussing on how statistics effect the outcome of ATP matches