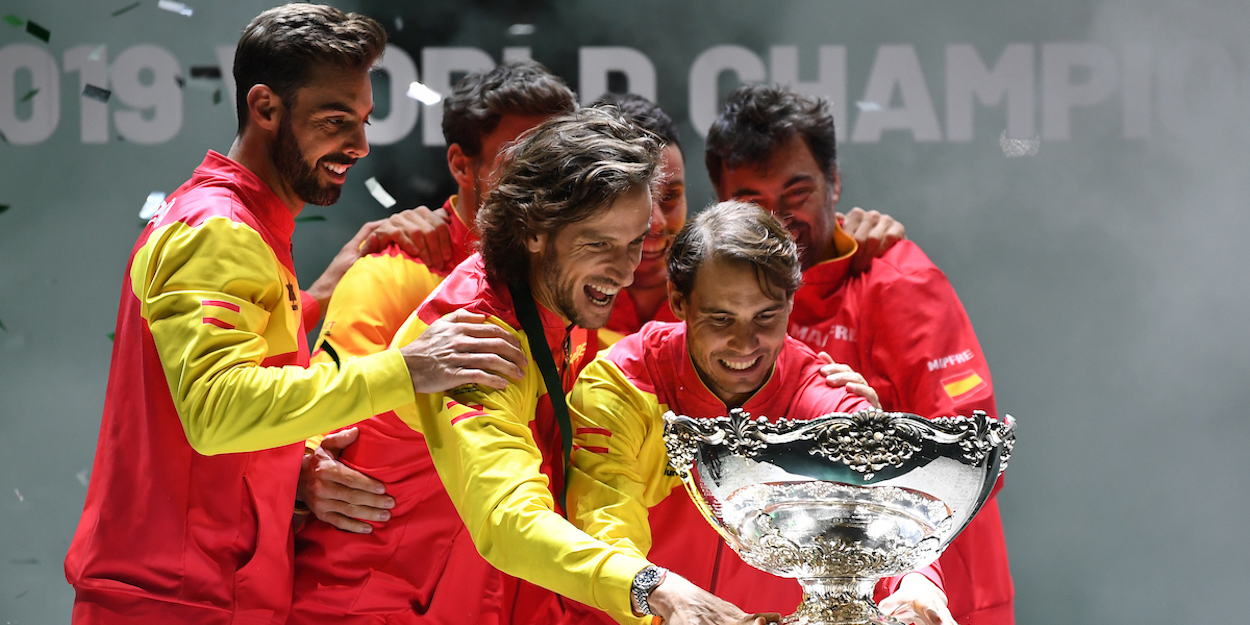 Cities to bid to host Davis Cup final
The Fed Cup World Group could double to 16 teams to bring it in line with the Davis Cup as part of a series of proposed changes by the ITF.
The Davis Cup and Fed Cup finals are currently hosted by one of the finalists. This year's Fed Cup final between France and Czech Republic will take place in Strasbourg, while the Davis Cup final will be hosted by Croatia, in a venue to be announced shortly, when the 2005 champions take on Argentina.
However, as part of the ITF's team competition strategy announced this week, there will be an open bid process to assess fixed host cities, a model used by events such as the UEFA Champions League final, Superbowl and European Rugby Champions Cup.
"Davis and Fed Cup by BNP Paribas remain the world's largest annual team events in sport, they are unmatched in terms of fan passion and excitement but we must continue to enhance and innovate," said ITF president David Haggerty.
"A fixed final for Davis Cup by BNP Paribas will replicate the approach, seen in many other sports, for the tennis season's finale that players, fans, partners and broadcasters can better plan for."
The introduction of a 16-team World Group in the Fed Cup, which currently has eight teams in World Group I and a further eight in World Group II has been proposed to bring it in line with the men's event, while a Fed Cup "Final Four" event – incorporating semi-finals and final in at one venue has also been proposed.
"A key goal for the ITF and member nations is to introduce a 16-team World Group in Fed Cup by BNP Paribas to ensure more nations from around the world have the opportunity each year to become world champions," said Haggerty. "The introduction of a final four will allow us not only to deliver this vital format change but also to create an even more outstanding year-end conclusion to the competition."
The newly created Davis & Fed Cup Taskforce will also undertake an extensive feasibility study into changes below the World Groups to increase worldwide interest, particularly in developing tennis nations. In the Davis Cup competition the best-of-five set format will also be reviewed.
The team competition strategy will be presented to the ITF AGM in August 2017 with all changes requiring a formal vote of approval.
However, the bidding process for National Associations and cities interested in hosting either the Davis Cup or Fed Cup final will begin in December, with the decision on successful bids anticipated to be made next summer.
Click here for full details of the ITF team competition strategy