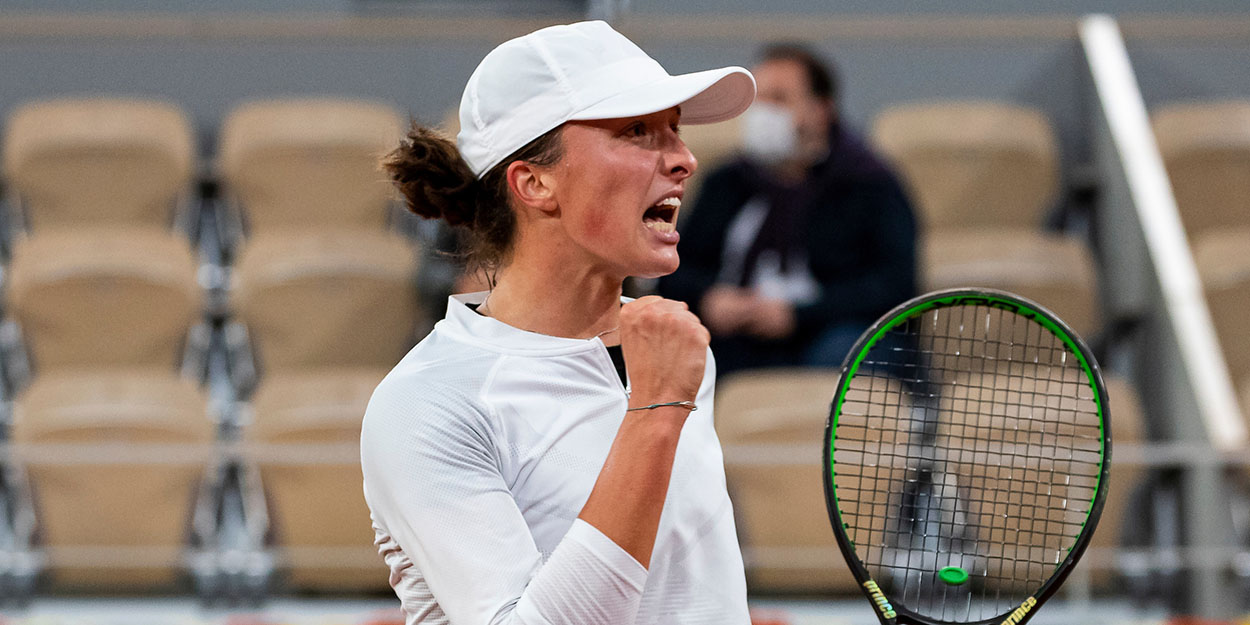 'I was in a trance watching Swiatek at the French Open,' says Chris Evert
Chris Evert was full of admiration for reigning French Open champion Iga Swiatek and believes she is capable of defending her title. 
Whilst admitting that the Pole is not yet the finished article, Evert believes she is improving with every match she plays on the surface.
"She has won the French Open, she has won one Grand Slam on clay and she certainly is getting better and better," said the 18-time Grand Slam champion.
"I think she is still not 100% there, I think she is still learning the tricks and learning the finesse, learning about the sliding. I still think she is in the learning position.
"Iga hasn't had enough experience to be considered unbeatable or a true clay court player but she is getting better and better with every tournament."
Discussing her impressive performance at the French Open last year, the American admitted she was shocked by just how good Swiatek played.
"I was in a trance watching her at the French Open, beating everyone in her path from Simona Halep onwards – and I was like who is this young lady? How did she get so good so fast?" said Evert.
The seven-time French Open champion thinks Swiatek could go all the way and successfully defend her title at Roland Garros next month.
"Most certainly [she can win again]. If results prove themselves then yes, she has done well these past few tournaments.
"I think she probably felt pressure after the French Open in a few matches and lost her way a bit but she has gotten that confidence back.
"Right after she won it last year she said I'm not satisfied with one Grand Slam, I want to keep on winning many more – not many champions say that, not many people who win Grand Slams say that.
"She never gets down on herself, that's a championship trait. She never panics when she is losing, she always believes in herself when she is behind – that's an intangible quality to have, the mental side of the game that is so underrated but it can pull you through."