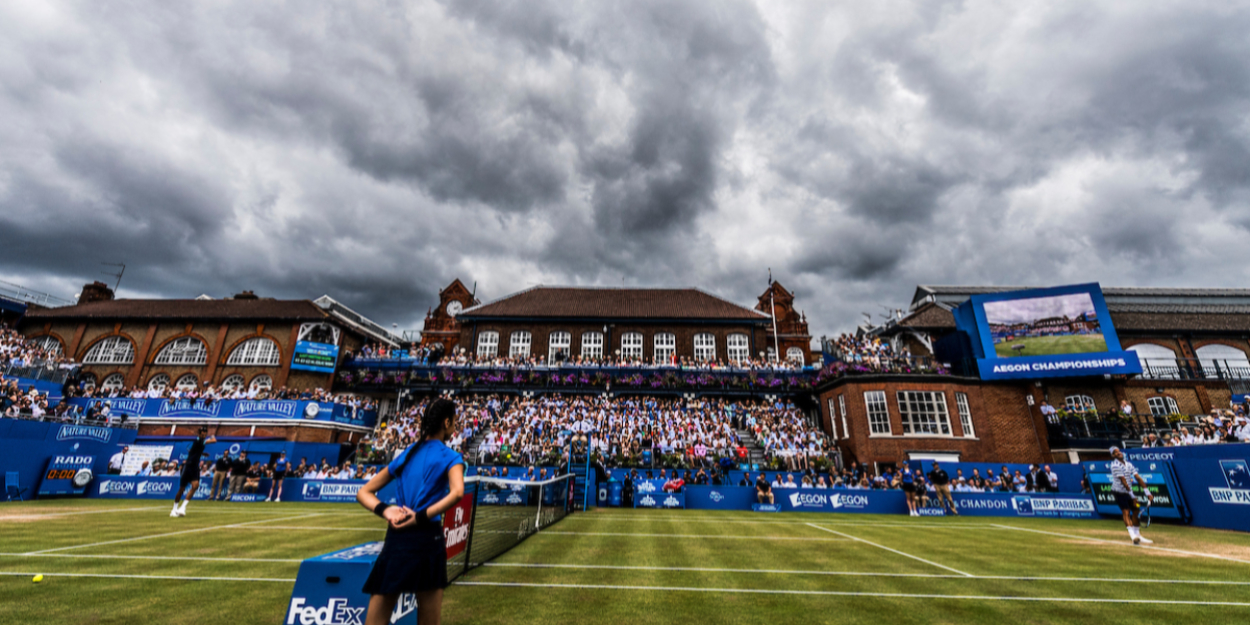 Champions honoured at Queen's Club
"Our four time champions are a huge part of the 125 year history of this great tennis tournament" said Queens Club Director Stephen Farrow "and it was a privilege to be able to honour Roy, John, Boris and Lleyton in this way".
On Friday at Queen's Club four of the eight players who have won the title four times were honoured on court and Andy Murray who is bidding for a record fifth title followed them onto court.
Emerson said, "I played here in 1954 and I loved Queen's. Back then it was nothing like it is now with these huge stands, but I always loved it here"
McEnroe said, " My first ever tournament as a professional was at the Queen's Club and I lost in the final. I reached the final seven years in a row so it will always be very special to me".
Becker said, " Winning here was my very first tournament victory, and is something I will never forget".
Hewitt said "My first final was the most special, beating Pete Sampras in the final on these great grasscourts to hold up that trophy was a really special feeling".
The Four Time Champions
Major J.G Ritchie (1902, 1904, 1906, 1909)
A.F Wilding (1907, 1910, 1911, 1912)
R. Emerson (1963, 1964, 1965, 1966)
J.P. McEnroe (1979, 1980, 1981,1984)
B. Becker (1985, 1987, 1988, 1996)
L. Hewitt (2000, 2001, 2002, 2006)
A. Roddick (2003, 2004, 2005, 2007)
A. Murray (2009, 2011, 2013, 2015)