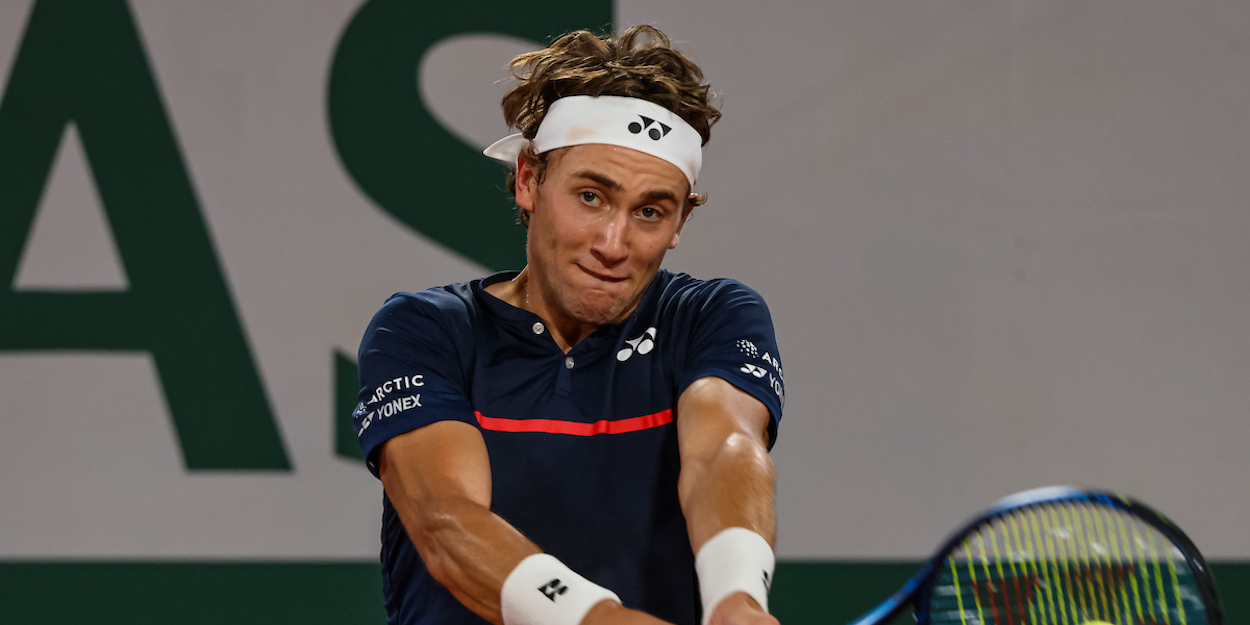 Casper Ruud on best-of-five tennis: 'You're tearing your body apart every match'
Casper Ruud says best-of-five tennis 'tears your body apart,' but youngsters can look at the big three to learn how to master the skill.
Ruud produced his best Grand Slam performance so far in Australia last month, reaching the fourth round before having to retire injured against Andrey Rublev.
Some have suggested that the men's singles at majors should become best-of-three instead, with world number one Novak Djokovic saying he is 'a proponent' of the idea.
Ruud, though, says that while he understands the physical stresses of playing best-of-five tennis, Rafael Nadal, Roger Federer, and Novak Djokovic have proven it can be done without causing lasting harm.
"When you play a tough five setter or a tough four setter, its something else than playing a tough three-setter, even though you have a day off the day after usually at a Grand Slam," Ruud told the Beyond the Baseline podcast.
"At the Australian Open this year, when I did the best, it was tough to get the body 100% ready for every match.
"You're basically tearing your body apart for every match you play in a best out of five sets, you're playing three sets at least every match.
"I think the big three know this and they are very sharp in the opening rounds, they very rarely give away any sets as they know its much more comfortable to win in straight sets.
"But obviously they are still able to play five sets if they have to. A little bit of experience on how they've done this in the past, they know how to recover well, they know what's important and what's not as important.
"You see how greedy Rafa is in the first round of a major because he'd rather save his energy for the semi's or the final."