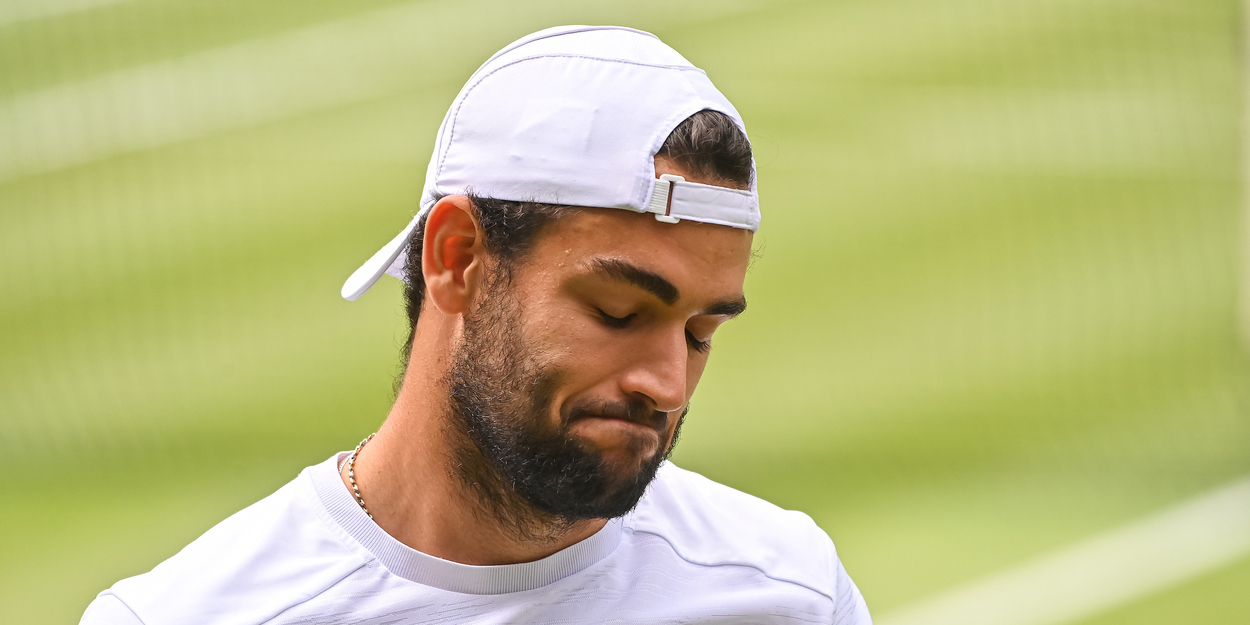 'I thought about playing at Olympics injured', reveals Matteo Berrettini
Matteo Berrettini has admitted he considered playing at the Tokyo Olympics while injured "until the end", but decided that "it wouldn't make sense".
The world number eight did not want to risk "worsening the injury" and felt he wouldn't have been able to achieve his goal of competing for a medal.
The Italian was forced to withdraw from the delayed 2020 Games on Sunday due to a thigh injury he sustained during Wimbledon.
Berrettini was beaten in the final of The Championships by Novak Djokovic, and revealed he would not be able to compete "for a couple of weeks".
"It was an appointment that I had been waiting for for two years, given the postponement. Until the end I thought about going to Tokyo even 'broken', but it wouldn't make sense," the 25-year-old told La Stampa.
"I wouldn't be able to do what I wanted, that is to fight for a medal. I also risked worsening the injury. After long meetings with the team I decided to give up. From an early age, living in the [Olympic] Village in contact with other athletes was one of my dreams.
"Others think differently, but I don't judge. It must be said that it is a difficult edition due to the restrictions and the lack of public. Now Paris 2024 becomes an even more important goal for me."