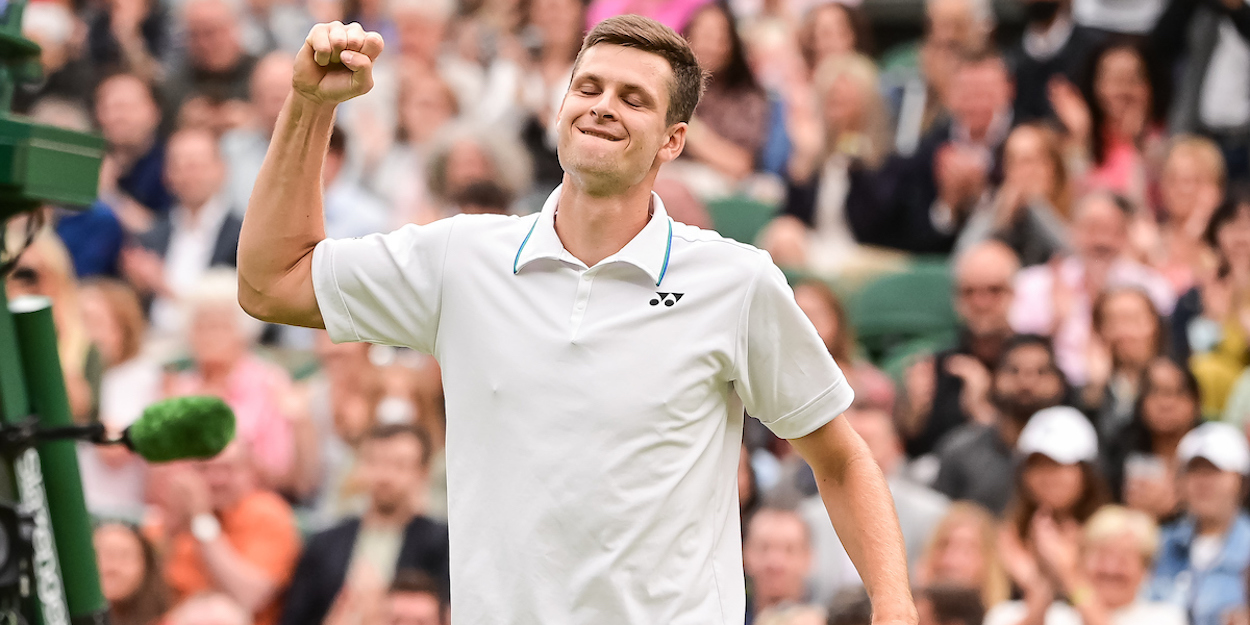 'Beating Federer was an indescribable experience', reflects Hubert Hurkacz
Hubert Hurkacz has spoken of the "self-confidence and increased willingness to win" he has gained from his Wimbledon victory against Roger Federer.
The 24-year-old Pole admitted, though, that "some hunger remained" as he felt he could have done better in his semi-final defeat to Matteo Berrettini.
The world number 11 stunned eight-time champion Federer for the loss of just nine games in the Wimbledon quarter-finals, before falling to the Italian in four sets.
"In London, [it] was a great success because it was the first time in a Grand Slam tournament that I climbed so high. However, some hunger remained, because I was close to the final and I could have played a little better against Berrettini," Hurkacz told Dziennek.pl.
"On the other hand, Matteo showed himself from an excellent side. I think he was in great shape. There are matches in the year when everything works out and comes easily. And it was one of the Italian's matches.
"Playing with Federer at Wimbledon Centre Court, where he has won many victories, and with an audience who supported him incredibly, is an experience that is indescribable before you experience it yourself. Certainly, this success gave me more self-confidence and increased my willingness to win."