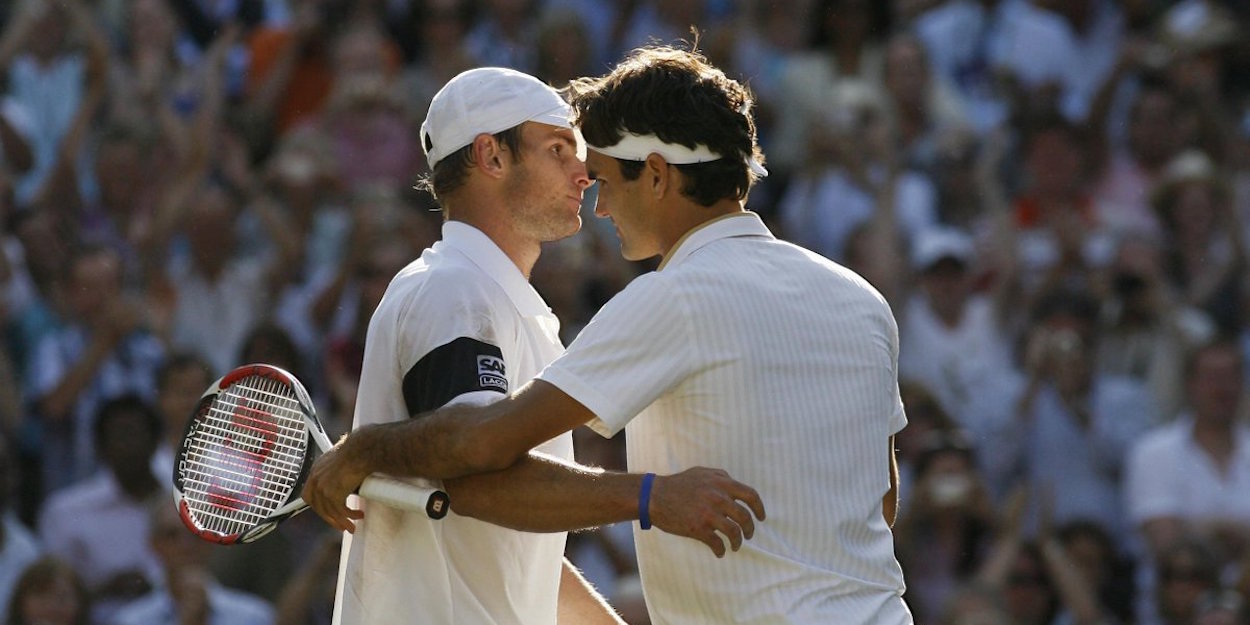 Average Joe beats Andy Roddick…
Those that can, do – and those that can't, write about it. It's a tried and tested formula when it comes to being a sports journalist.
But for some reporters, being surrounded by top-flight sportsmen and women can lead to delusions of their own sporting grandeur.
"The skillet would severely limit his booming serves…"
It's something John McEnroe managed to see in himself and set out to put right. The American tennis-great-turned-pundit arranged a quick hit with Rafael Nadal at this year's Wimbledon to get a better idea of what the Spaniard's opponents are up against.
The result? A sweat-drenched forty-something left with nothing but awe for Nadal's repertoire of strokes.
So if professional sports stars are so superior, how do you level the playing field? This was one of the challenges facing Todd Gallagher as he set out on his quest to answer the ludicrous sports debates of Average Joes worldwide.