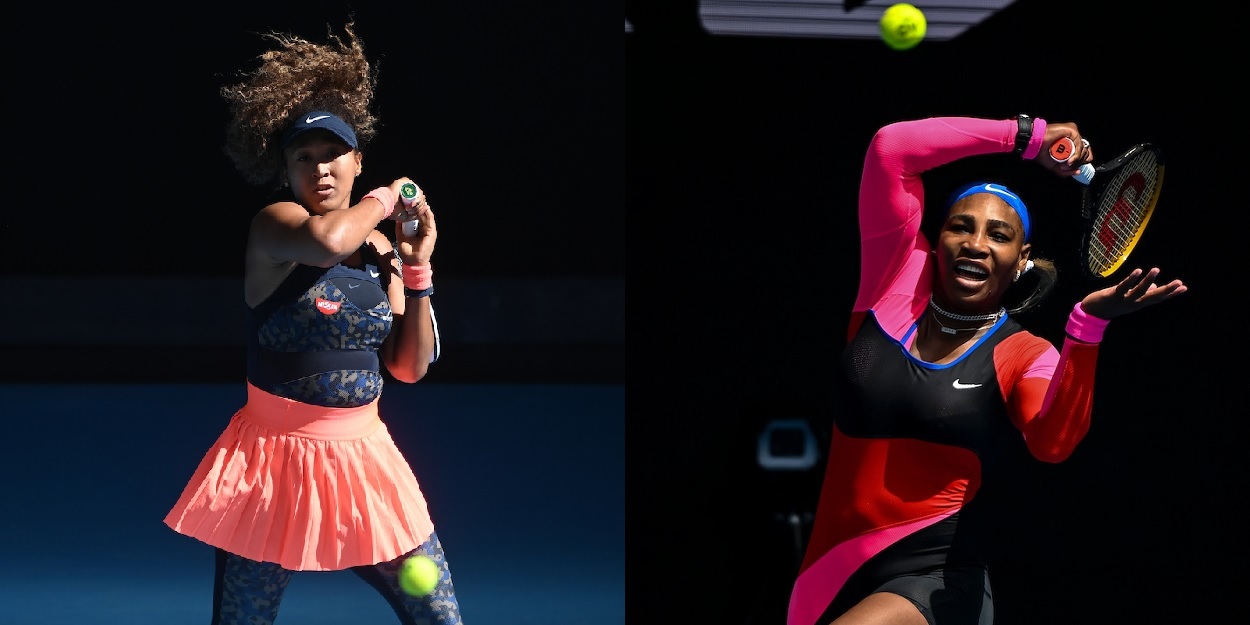 Australian Open women's semi-final preview: Naomi Osaka v Serena Williams
On Thursday afternoon, Naomi Osaka and Serena Williams will meet in semi-finals of the women's singles at the Australian Open. Below, we look at their respective paths to reach this stage, and how they have matched up in previous meetings since their first, almost three years ago.
Naomi Osaka (3) v Serena Williams (10)
Osaka's route to the semi-finals:
R1: d. Anastasia Pavlyuchenkova, 6-1 6-2
R2: d. Caroline Garcia, 6-2 6-3
R3: d. Ons Jabeur (27), 6-3 6-2
R4: d. Garbine Muguruza (14), 4-6 6-4 7-5
QF: d. Hsieh Su-Wei, 6-2 6-2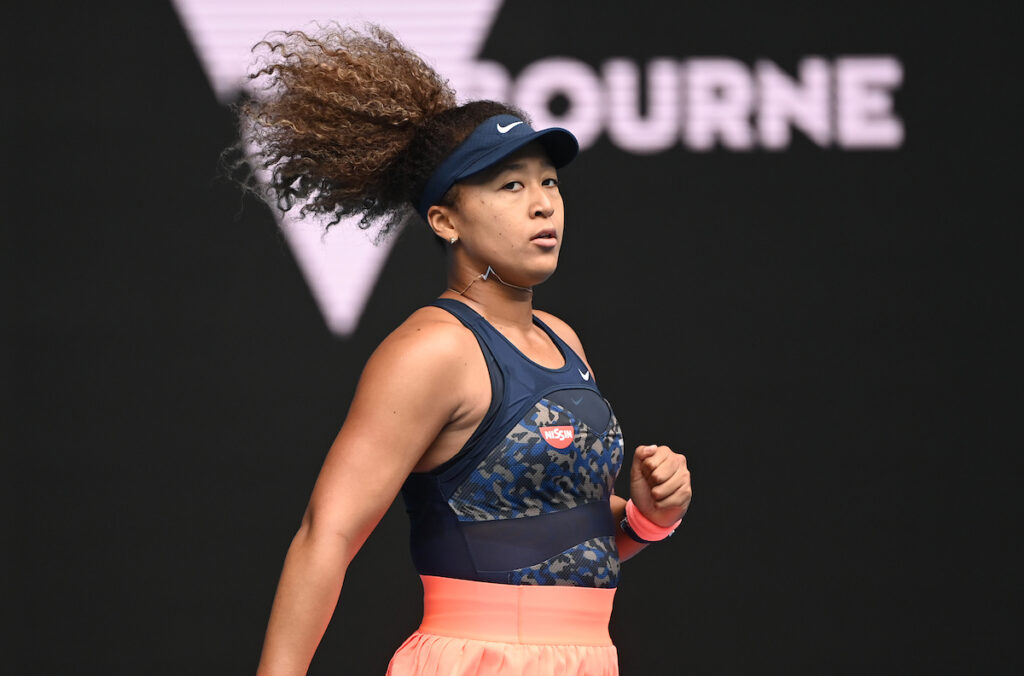 Williams' route to the semi-final:
R1: d. Laura Siegemund, 6-1 6-1
R2: d. Nina Stojanovic, 6-3 6-0
R3: d. Anastasia Potapova, 7-6(5) 6-2
R4: d. Aryna Sabalenka (7), 6-4 2-6 6-4
QF: d. Simona Halep (2), 6-3 6-3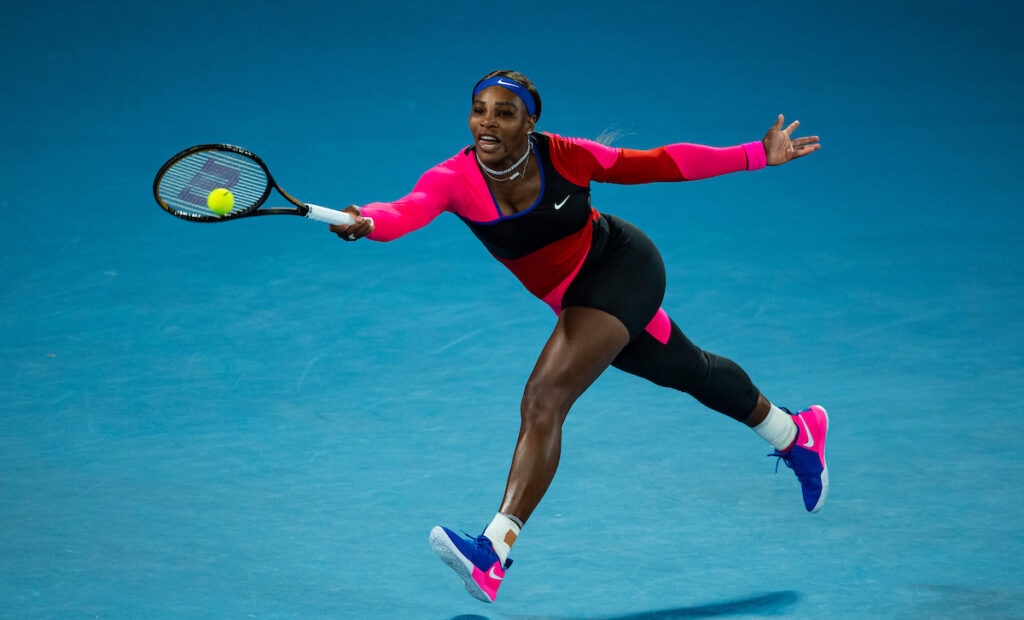 The bottom half of the draw was stacked with big names. Amongst those battling it out alongside Osaka and Williams were world No 2 Simona Halep, reigning French Open champion Iga Swiatek, 2019 US Open champion Bianca Andreescu, and two-times Grand Slam winner Garbine Muguruza.
In spite of the wealth of talent standing in their way, Osaka and Williams were many people's favourites to reach this stage of the competition and they have not disappointed. Both have made relatively light work of their draws with the notable exceptions of tough fourth-round match-ups.
Garbine Muguruza was Osaka's opponent. The Spaniard was runner-up at the Australian Open last year, and had impressed in her Melbourne warm-up event, racing through her matches before losing a tight final to Ashleigh Barty. This form continued through into the AO and she very nearly caused the upset against Osaka.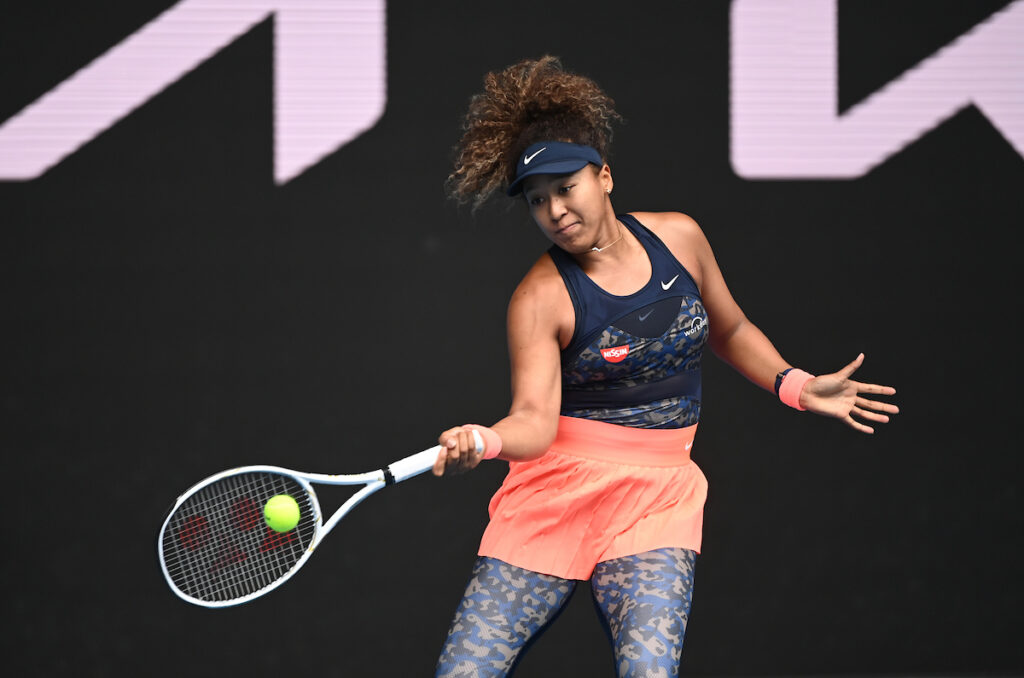 Muguruza won the first set and led by a break in the second. Osaka fought back, however, and won five of the next seven games to level the match. Again, in the third, Muguruza moved a break ahead and even earnt herself two match points against the Osaka serve at 5-3. The 2019 champion saved both and then broke back, finishing the match with a four-game-flurry in which she showcased some of her very best tennis. Muguruza could not find an answer to Osaka's punishing groundstrokes and the world No 3 extended her record in Grand Slam quarter-finals to a perfect 4-0.
Similarly, Williams found herself against another of the WTA's in-form players. Aryna Sabalenka had won three of the last four tournaments she had entered prior to the Australian Open, and had won her first three matches in Melbourne without dropping a set. The big hitting Belarusian had been touted by some as a potential stumbling bock for Williams, and indeed, she did cause some problems.
The first set was close with Williams taking it with a decisive break (the first of the match) in the 10th game. Things changed completely in the second. Williams' first serve percentage plummeted to 36% and Sabalenka capitalised, taking the set 6-2 and levelling the match.
At the start of the third set, the tides changed once more. Williams raced ahead to a 4-1 lead, only for Sabalenka to peg the American back to 4-4. Williams then held to lead 5-4 and then, aided by some poor play at the last from her opponent, got the vital break to progress to the quarter-finals.
There, Williams took on Halep, who she had last faced in the 2019 Wimbledon final. On that occasion, Halep produced one of the performances of her life to pick up the win, but there was to be no repeat of that in Melbourne. Williams won 6-3 6-3, and whilst it was not quite as straightforward as the scoreline might suggest, it was a statement win nonetheless. Afterwards, Williams said, "I definitely think this was the best match I've played this tournament, for sure. Obviously, I had to, going up against No. 2 in the world. I knew I had to do better and that's what I did. I'm excited."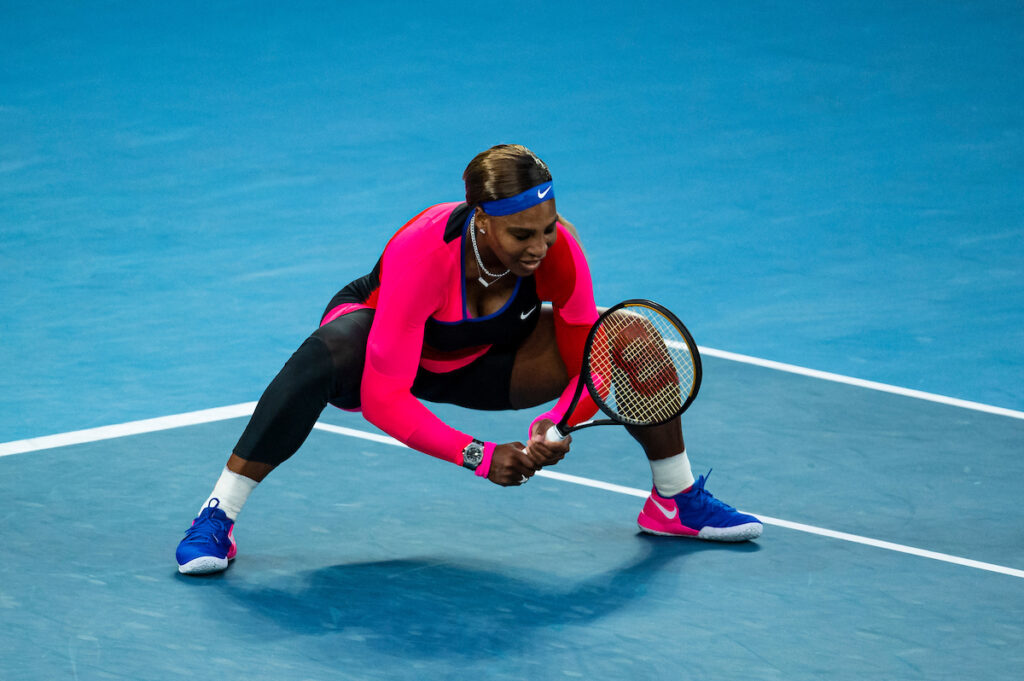 Osaka and Williams have met three times before with Osaka leading the series 2-1. Osaka won their first two meetings: in the first-round of Miami in 2018 and then the US Open final later that year. Williams then won in the quarter-finals of Toronto in 2019. All of their matches have been over in straight sets, and none of those sets have finished any closer than 6-4.
The pair also played in Adelaide, just a couple of weeks ago, as part of a pre-Australian open exhibition event. This one was a tighter affair, with Williams squeezing through 6-2 2-6 [10-7]. Of course, exhibition matches cannot be taken as a true test of form, but in what is a tough match to call on paper, any small mental edge may prove to be decisive.
Williams has an 8-0 record in Australian Open semi-finals, and has in fact only lost six of the 39 Grand Slam semi-finals that she has played in her entire career. This, however, due to the names in the other semi-final, may feel more like a final, and Williams' record in those has not been great over the past few seasons. Osaka, meanwhile, has been unflappable under pressure when on the world's biggest stages.
Prediction: Osaka
WATCH THE AUSTRALIAN OPEN LIVE ON EUROSPORT AND EUROSPORT APP