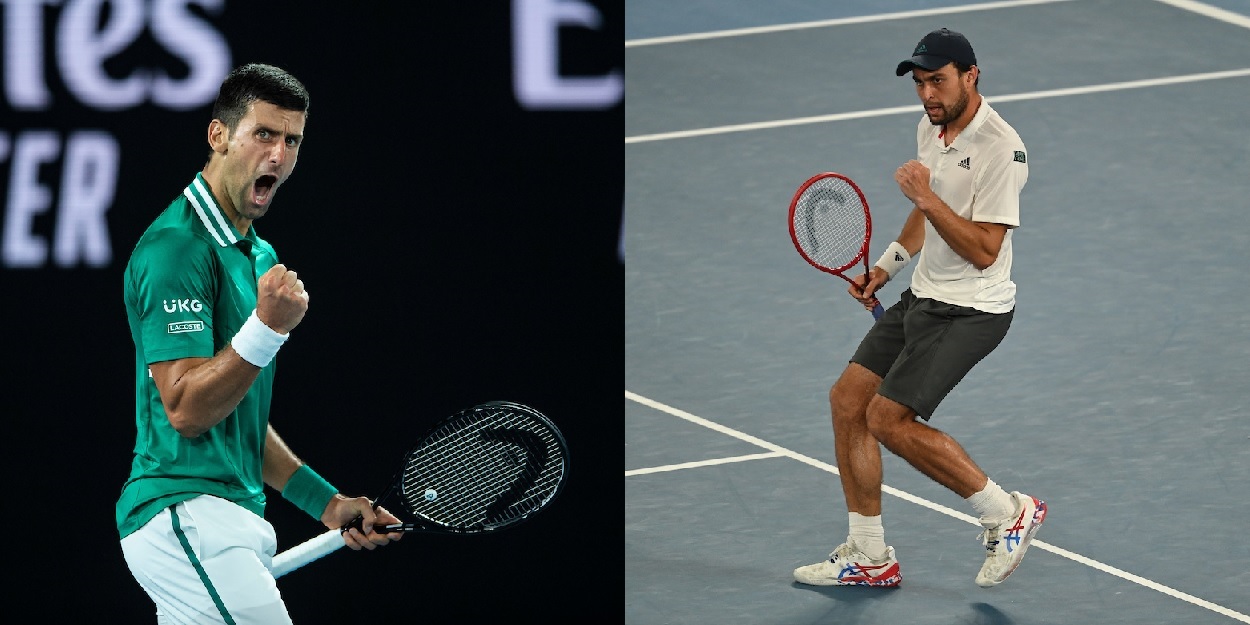 Australian Open men's semi-final preview: Novak Djokovic v Aslan Karatsev
On Thursday evening, Novak Djokovic will take on Aslan Karatsev in the first of the men's single semi-finals. Few would have predicted this at the start of the tournament. Djokovic is aiming to win his 18th Grand Slam title whilst Karatsev has played just 18 tour level matches. Below we take a look at the players' paths to this stage of the tournament, and how they will likely match up against one another.
Novak Djokovic (1) v Aslan Karatsev (Q)
Novak Djokovic's route to the semi-finals:
R1: d. Jeremy Chardy, 6-3 6-1 6-2
R2: d. Frances Tiafoe, 6-3 6-7(3) 7-6(2) 6-3
R3: d. Taylor Fritz (27), 7-6(1) 6-4 3-6 4-6 6-2
R4: d. Milos Raonic (14), 7-6(4) 4-6 6-1 6-4
QF: d. Alexander Zverev (6), 6-7(6) 6-2 6-4 7-6(6)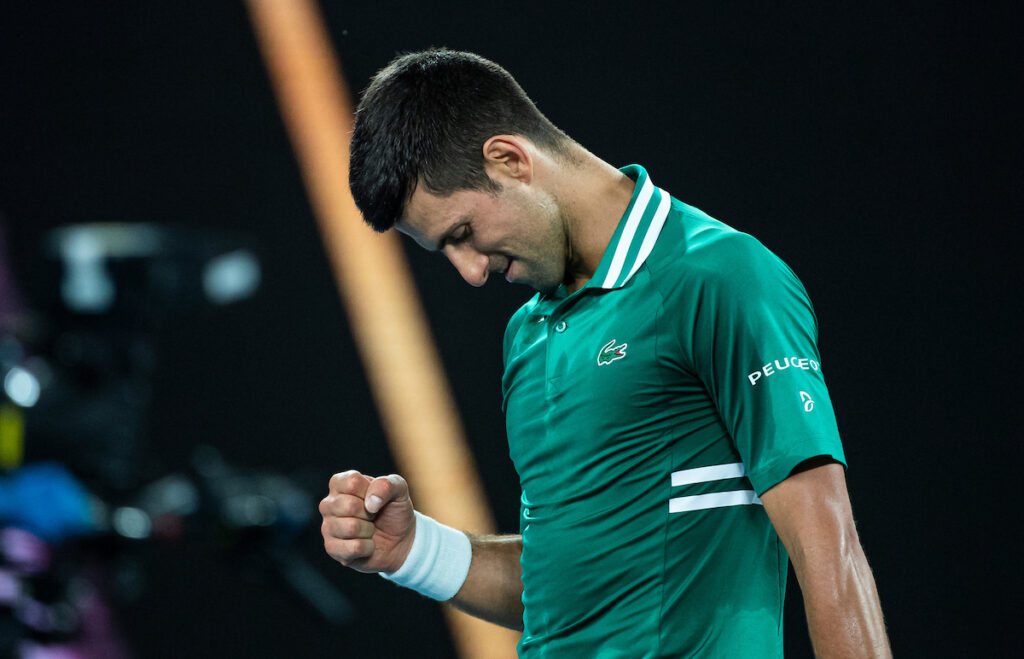 Aslan Karatsev's route to the semi-finals:
Q1: d. Brandon Nakashima, 6-2 6-7(4) 6-2
Q2: d. Max Purcell, 6-1 6-2
Q3: d. Alexandre Muller, 6-2 6-1
R1: d. Gianluca Mager, 6-3 6-3 6-4
R2: d. Egor Gerasimov, 6-0 6-1 6-0
R3: d. Diego Schwartzman (8), 6-3 6-3 6-3
R4: d. Felix Auger-Aliassime (20), 6-3 6-1 3-6 3-6 4-6
QF: d. Grigor Dimitrov (18), 2-6 6-4 6-1 6-2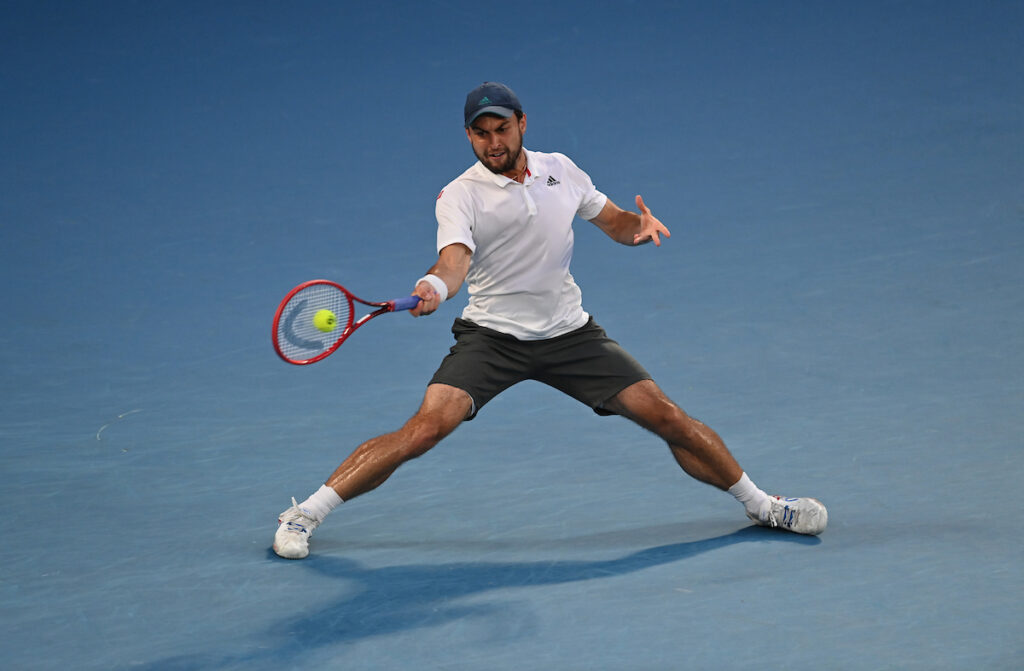 Two men who have had surprising runs to the semi-finals, but for very different reasons. Novak Djokovic, the world No 1 and eight-time champion, was the tournament favourite heading in, but the path that he has taken to get this far has been unexpected. The Serb, usually so clinical, has dropped sets in four of his five matches and appeared to be on the verge of retiring from the tournament after an injury scare during his third-round match with Taylor Fritz. He has been down many times since then, and the full impact of his injury is still unclear, but he is not yet out.
And then there's Aslan Karatsev's journey.
The 27-year-old Russian, ranked world No 114, had played just 13 tour level matches prior to the Australian Open, his record stood at 3-10, and he had never before qualified for a Grand Slam main draw.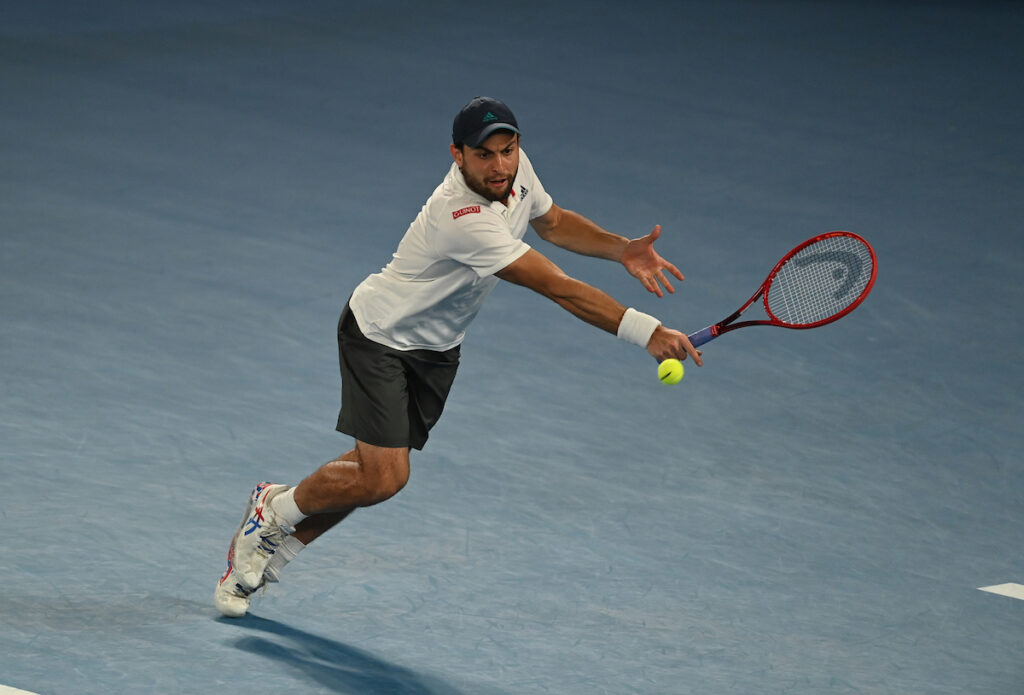 Karatsev was eased onto the big stage with a first-round match against 96th ranked Gianluca Mager, which he won in straight sets, and then he backed that up with a second-round demolition of Egor Gerasimov, losing just one game.
Impressive as that performance was, few expected the qualifier to get past 8th seed, Diego Schwartzman, in the next round. Yet, unperturbed by the occasion, Karatsev continued to play some blinding tennis, and held his nerve at the key moments. During the match, Karatsev converted 5/6 break point opportunities, whilst Schwartzman finished on a disappointing 1/11.
Auger-Aliassime went two sets to love up in the fourth-round, and again the fairy-tale appeared to be over but, incredibly, Karatsev did not fold and he came roaring back to cause yet another upset. In the quarter-finals, the Russian once more fell behind but managed to claw his way back into contention. The comeback was aided somewhat by an ailing Dimitrov, but Karatsev deserves the credit for not faltering with such a big prize on the line and powering through at the end.
Unsurprisingly, Djokovic and Karatsev have never played before. Even less surprising, perhaps, is that Djokovic is the heavy favourite, with some bookmakers offering odds as short as 1/20 on the world No 1 to progress, which, for a Grand Slam semi-final, is about as lopsided as it gets.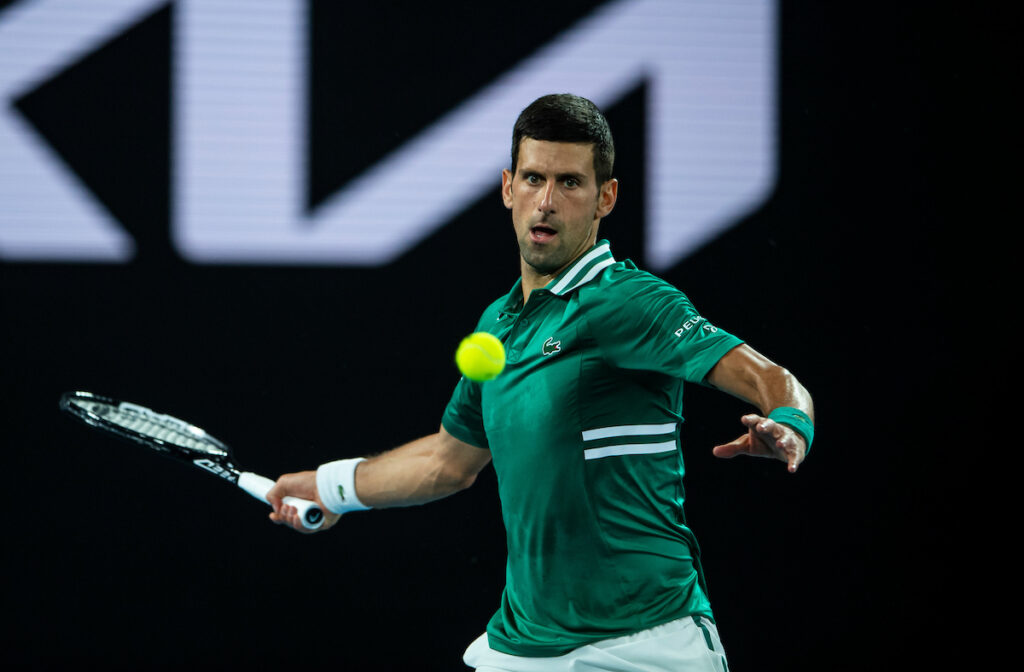 And it's hard to disagree with the odds-makers. Karatsev has had a mightily impressive run, but Djokovic is one of the all-time greats, and the idea of him losing to someone ranked outside the world's top 100 at this (or any) stage of a Grand Slam is near unthinkable. With Nadal out, Djokovic's chances of closing the majors gap to just two has improved considerably, and the Serb rarely falters when history is on the line.
Neither Medvedev nor Tsitsipas would be easy opponents in the final, but whoever makes it through from that half of the draw, Djokovic is bound to be there to meet them, and improve his record in Australian Open semi-finals to 9-0.
Prediction: Djokovic