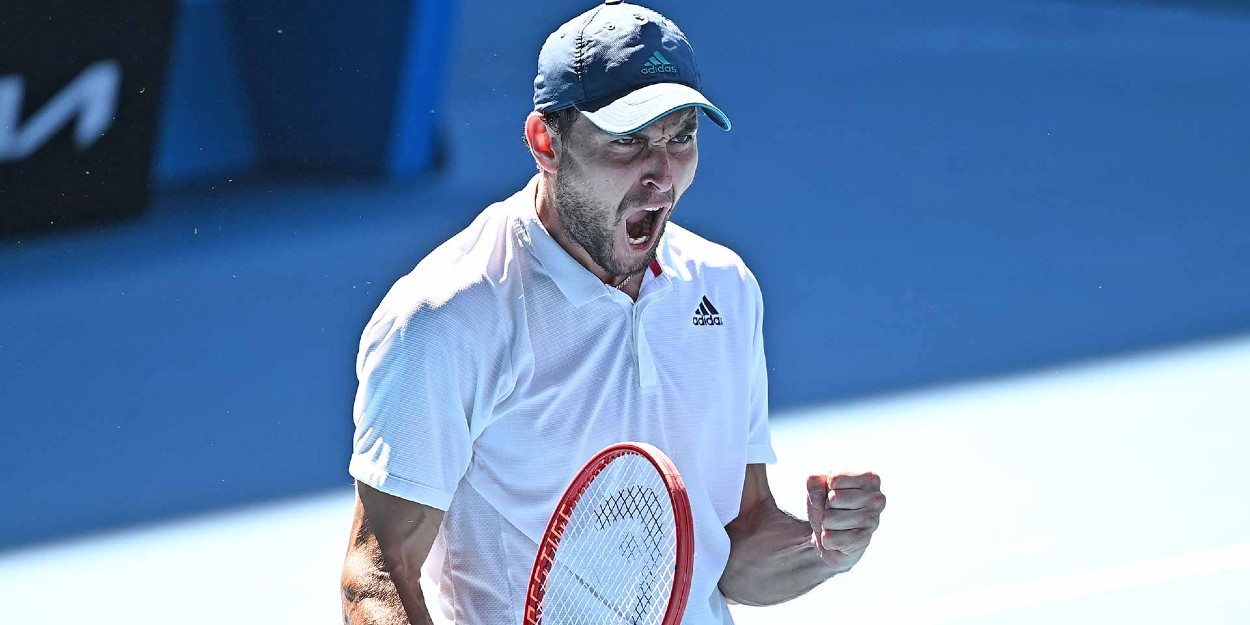 'Aslan Karatsev was behaving like Mario Balotelli,' says coach
The coach of Aslan Karatsev revealed how the Russian's unprofessional approach to tennis was ruining his career before his meteoric rise in 2021. 
The 27-year-old's coach, former player Yahor Yatsyk, said Karatsev had an attitude problem and likened him to football bad-boy Mario Balotelli.
Yatsyk said: "He was behaving for many years like a little child.
"He was unprofessional, late to training sometimes. Once he brought four racquets to training and three of them were broken.
"I didn't expect this for a player aged 24 or 25. If you know soccer a little bit, this is kind of behaving like Mario Balotelli."
Yatsyk said the Russian needed to be turned around if he was to achieve success and a career in the sport.
"He needed a tough approach, to be very honest, I said if he doesn't change he may as well finish with tennis," said Yatsyk.
"I used harsh words, I used tough words but in the end he had trust in me. He understood and listened. Many players wouldn't listen, they'd just change coach, but he did. He improved and now we see the result."
Aslan Karatsev has enjoyed the year of his life alongside Yatsyk, reaching the semi-final of the Australian Open as a qualifier before booking a place in his first ATP tour level final in Dubai.
The Russian, who is currently 13-2 for the year, praised his coach as the reason for his remarkable turnaround in 2021.
"I was moving I would say too much," said Karetsev.
"In the end I found a coach, as I said, his name, Yahor Yatsyk, and this is the right guy for me. He's helped me a lot, more mental part, and then of course there is the technical stuff, as well."