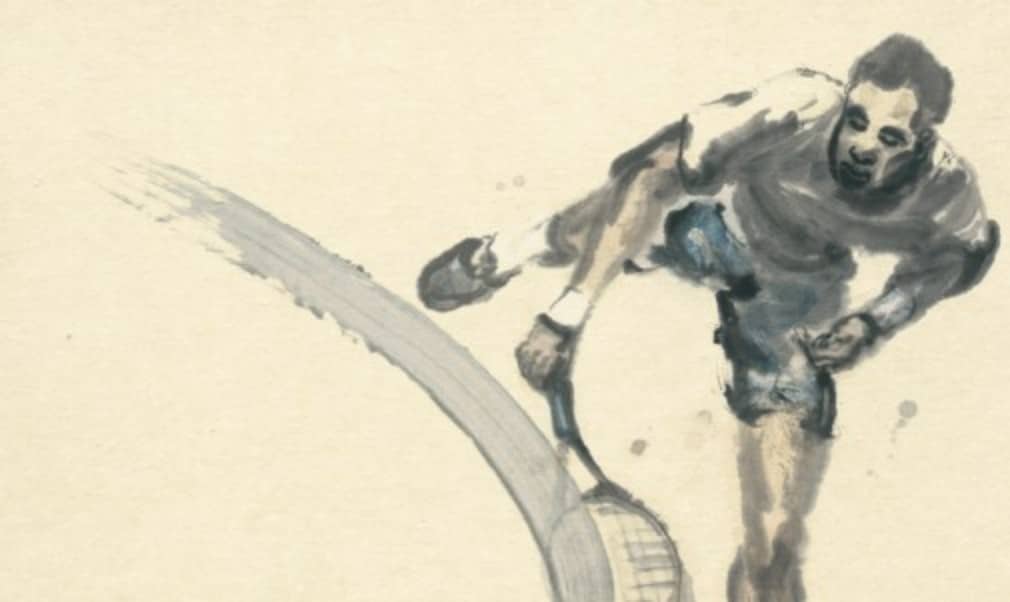 Asian Games
Originally published on 23/05/15
Ask anyone who knows a thing or two about Roland Garros and they might mention the orange clay – and the famous posters that are used to promote the annual Paris Grand Slam.
Chinese artist Du Zhenjun, who designed this year's poster, has lived in France since 1991, settling first in Bordeaux before relocating to the host city of the French Open.
"Paris was always a dream of mine," he said. He divides his time between France and China, and still has a workshop in Shanghai. More used to producing contemporary art, Du Zhenjun admitted: "I never thought that I would be chosen to design the poster. This was the first time that I had received a commission for something other than contemporary art. I create in a number of different fields including digital art, painting, photography and traditional Chinese design."
Zhenjun is mindful of the elements that characterise Roland Garros. "The red colour is very famous and when you talk about Roland Garros you think of the red courts," he explains. "Roland Garros has a French identity, it is a French brand but with an international flavour," he adds.
Zhenjun chose to focus on the tennis itself for the poster, with an image of a player serving. "The speed and the movement of the ball are symbolised by a line which actually forms the main element of the poster," the artist explains. "This painting also expresses something that is quite Asian, since the line traced through the centre of the work is part of the Zen aesthetics.
"I used a typically "I used a typically Chinese painting technique with ink," he says. "The poster is a mix of Asian and contemporary art, and I hope the public like it."
Zhenjun particularly liked the posters from 2013 and 2011, he revealed. "The artist who designed the poster with the tree and the balls (2011) – that was a good idea," he says. "There is another one that I really like too, a very simple one in yellow (2013)."
Li Na, who won her first Grand Slam at Roland Garros in 2011, said of Du Zhenjun's poster: "It will enable fans to learn more about China. For my understanding it feels like the Chinese ink wash painting. It's part of Chinese culture."
The two-time Grand Slam champion joked: "It is a pity that when I was a player I didn't have the time to take a good look at the poster every year." Zhenjun insists that China should be grateful to Li for changing the vision the country has of tennis. He believes she retired at the very top which helped her maintain and protect her image.