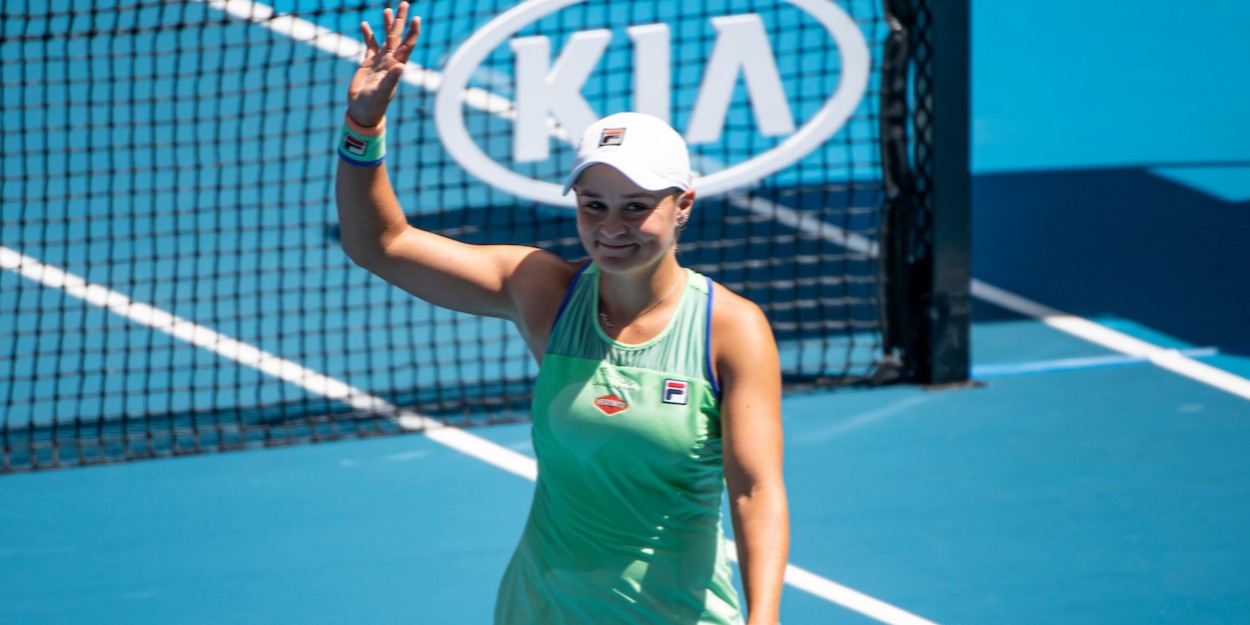 Ashleigh Barty is 'ready to play' and better than ever despite 11-month absence, says coach
World number one Ashleigh Barty is 'ready to play' right away despite a lengthy absence from tennis, says coach Craig Tyzzer.
Barty will come into the Australian open on the back of an 11-month lay-off due to the coronavirus crisis.
She has maintained her position at the top of the rankings during that time though because of a new temporary system the WTA put in place, and she's ready to get straight back to work when he home Slam starts next month.
"She's hit some pretty good form," Tyzzer told AAP of Ashleigh Barty on Wednesday. "We've played a lot of match play in the last few weeks so she's pretty ready to play. I'm really happy with how she's striking the ball,"
"Matches are completely different. No matter what you do, I don't think you can replicate practice matches.
"That's probably been the hardest thing for her. That's why some of the boys have tried to push her and put her in some tough situations."
Tyzzer also revealed Barty has made some technical changes to her game during the last year, and she is now able to strike the ball harder.
"We changed the gut in her racquet through the break as well because she just had so much time," he explained.
"We did try it once before and we just didn't have enough time and she couldn't find the feel with it.
"But it's added a bit more weight to her ball, so there's a bit more power coming out of her racquet.
"It's also better on her arm. She's had some issues with her arm and the gut is a bit softer in that sense.
"So I feel like we've done some things that have helped her improve her game and time will tell if we've got those right."