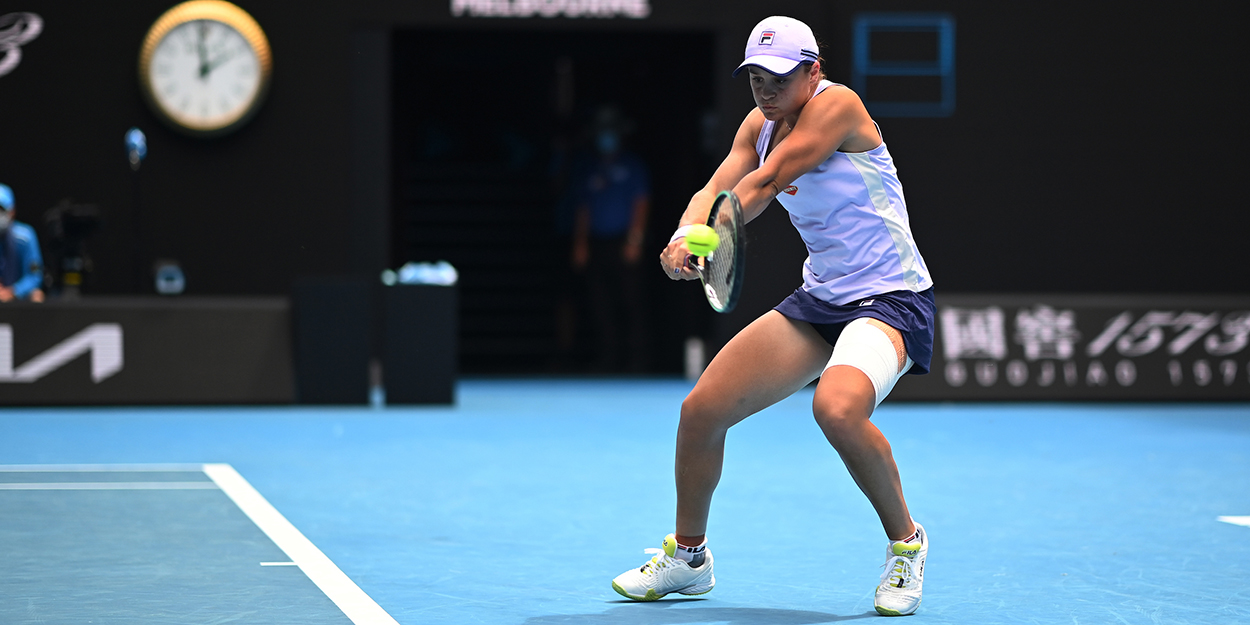 Ashleigh Barty dismisses injury concerns, saying leg concern 'is not affecting the way I play'
World number one Ashleigh Barty said she wasn't carrying an injury despite playing with a bandaged leg at the Australian Open.
Barty has been in scintillating form since she returned to tennis after a year out of the game due to coronavirus fears.
She continued that form by beating countrywoman Daria Gavrilova 6-1, 7-6 in the second round of the Australian Open, but it was the heavy strapping on her leg that caused the headlines.
"It's just a little bit of support, Ashleigh Barty told the press. "I played a lot of matches in the last 10 days after not playing for 12 months. It's more of an assistance than anything else.
"It came on early Tuesday, warming up for the [round-one] match. But, obviously it's not affecting the way that I can play in any way.
"It's just more giving the leg some assistance to make sure it doesn't get to a point where it's going to affect me."
Despite claiming the injury was not hampering her, Barty suffered a noticeable drop in the second set, eventually requiring a tiebreaker to win it even though she commanded a 5-2 lead.
"I just lost my way a little bit," she explained. "But in the end [I was] happy to be able to bring it back around in the tiebreak when I needed to and win some big points."