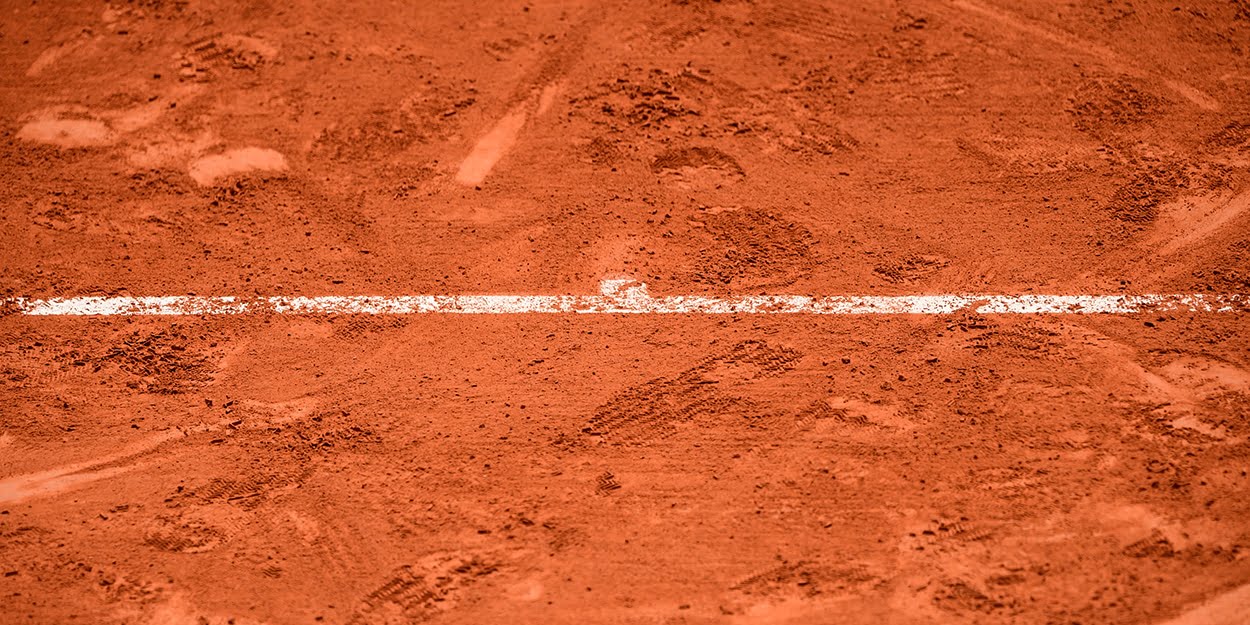 As tennis moves to clay is the difference really that big?
The common perception is that clay being the slowest of all tennis surfaces should favour the returner, but Tennishead wanted to substantiate the opinion which is why we set our resident 'stato' free to crunch the numbers
"The clay-court season is upon us and this brings changes to the dynamics of a tennis match. Clay courts are generally slower than grass and hard court surfaces. The ball bounces higher and some of the speed of a shot will be lost when the ball bounces on the opponent's side of the court. This court surface generally favours baseline players who hit ground strokes with heavy topspin. The clay surface also promotes consistency and strong defensive capabilities. All this gives the returner more of a chance.
"To compare return numbers across court surfaces we look back to the 2019 season, when we last had a full season that included some grass court events. If we look at the current ATP Top 50, we see that they return best on clay, winning 40% of return points in 2019, compared to 37% on hard court and 35% on grass. The slow and high bouncing nature of clay courts makes big serves slightly less effective. Returns have a better chance of establishing themselves in an opponent's service game.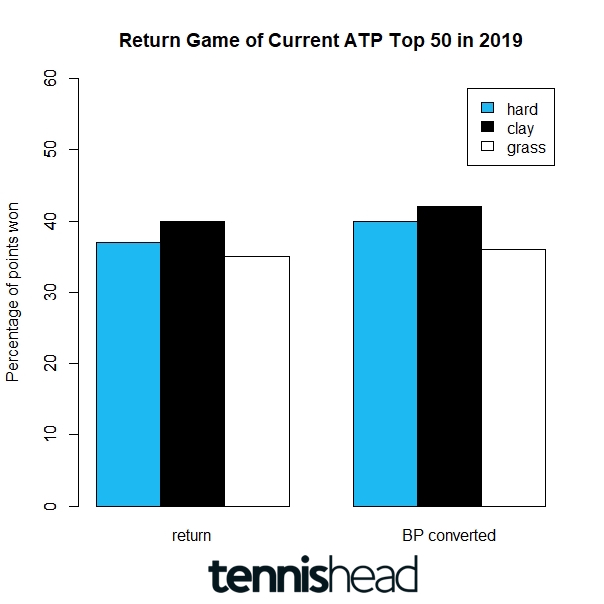 "The ATP 50 players are also most clinical on break points on clay, converting 42% of break point chances in 2019, compared to 40% and 36% of hard court and grass respectively. Players are able to make a higher percentage of returns. They can establish themselves in the point and will have a better chance of making a break point count.
"The clay-court season promises longer rallies and potentially longer service games. While big servers might not be looking forward to the clay season, this is where consistent baseliners shine."
Luka Elliott has a B Com in Economics & Statistics from the University of Cape Town where his thesis was titled "Engineering Features for Tennis Match Outcome Prediction in a Statistical Learning Framework". He now writes for Tennishead focussing on how statistics effect the outcome of ATP matches