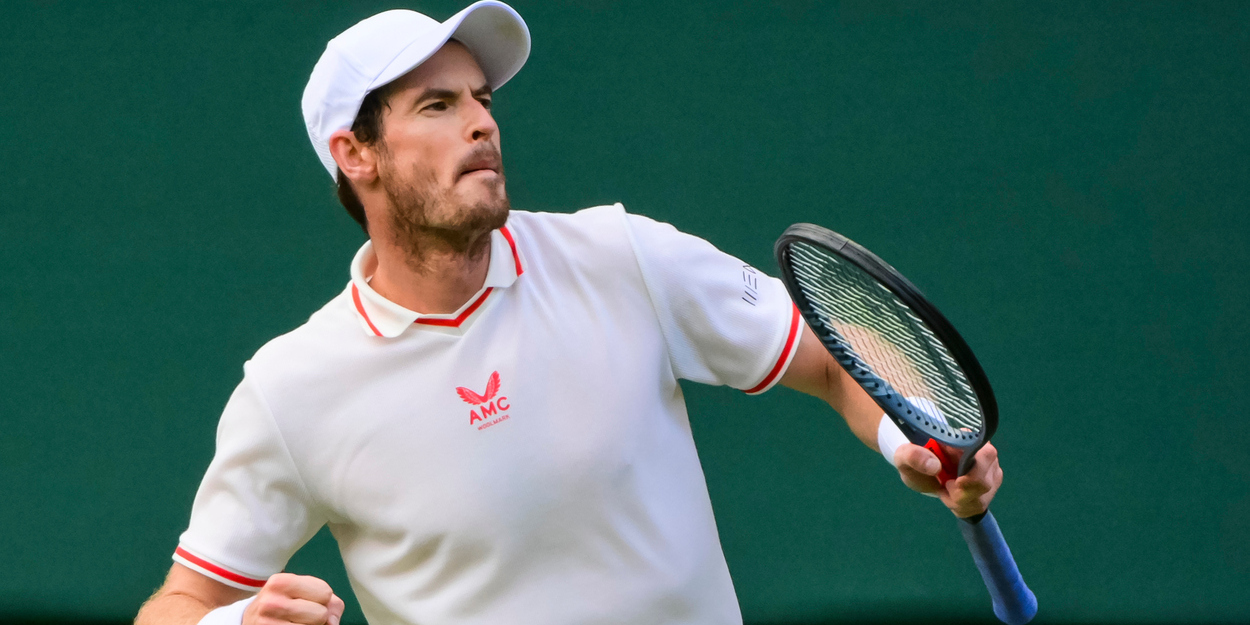 'Not many players would have won that fourth set', believes Andy Murray
Andy Murray has reflected on recovering to beat Nikoloz Basilashvili after losing the third set from a 5-0 advantage in his Wimbledon singles comeback.
The two-time Wimbledon champion admitted failing to win a set from that position was something that had never happened before in his career.
The current world No. 118 broke 24th seed Basilashvili three times to take a 5-0 third set lead – before losing seven straight games to drop the set.
The 34-year-old eventually prevailed 6-4, 6-3, 5-7, 6-3 in his first singles match at the All England Club since 2017.
"I think I played well, up until probably 5-3 in the third set. And then, yeah I mean – that's never happened to me before in my career," Murray said in his post-match press conference.
"Being three breaks of serve up and two sets to love up [and losing the set]. Never had that happened before, but they're the sort of things that can happen when you haven't played any matches.
"Things can get away from you a little bit quick. And then, like at the end of the third set, starting to feel a little bit of fatigue and questioning – 'if I end up losing this set, will I be okay to win in four sets or five sets?'
"Although I definitely should have finished it off sooner than what I did, I don't think there's that many players that won have won that fourth set."