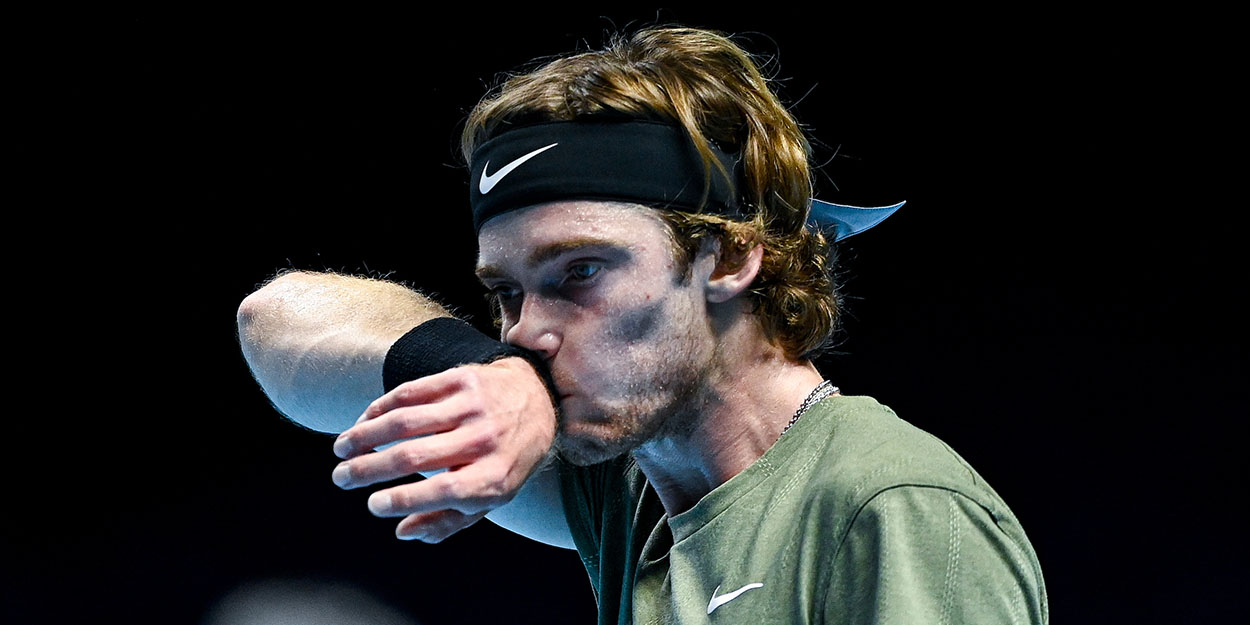 Andrey Rublev hits out at ATP rankings system, saying: 'I should be number four in the world'
Andrey Rublev has added his voice to the growing discontent over the current ATP rankings system that protects pre-pandemic points.
With international travel still not advised and some players concerned for their safety, the ATP have temporarily implemented a new system so players are not punished for not playing.
However, it has resulted in Roger Federer remaining in the top six despite mot playing a match for 400 days, while other players have struggled to make ant real progress.
Rublev is one of those, who has remained the world number eight for a while despite his fine recent form, and Alexander Zverev is another.
Last week, Zverev described the ATP rankings system as 'absurd,' and Andrey Rublev appears to agree.
"If we would have the normal system, I would be like number four in the world I think," Rublev said.
"So what do you think is better for me, to be number eight or number four?
"With the system that we're having now, for me, it's much tougher to be number four, so here is the answer."
If the old system was still in place, Rublev would actually be world number three now, not four.