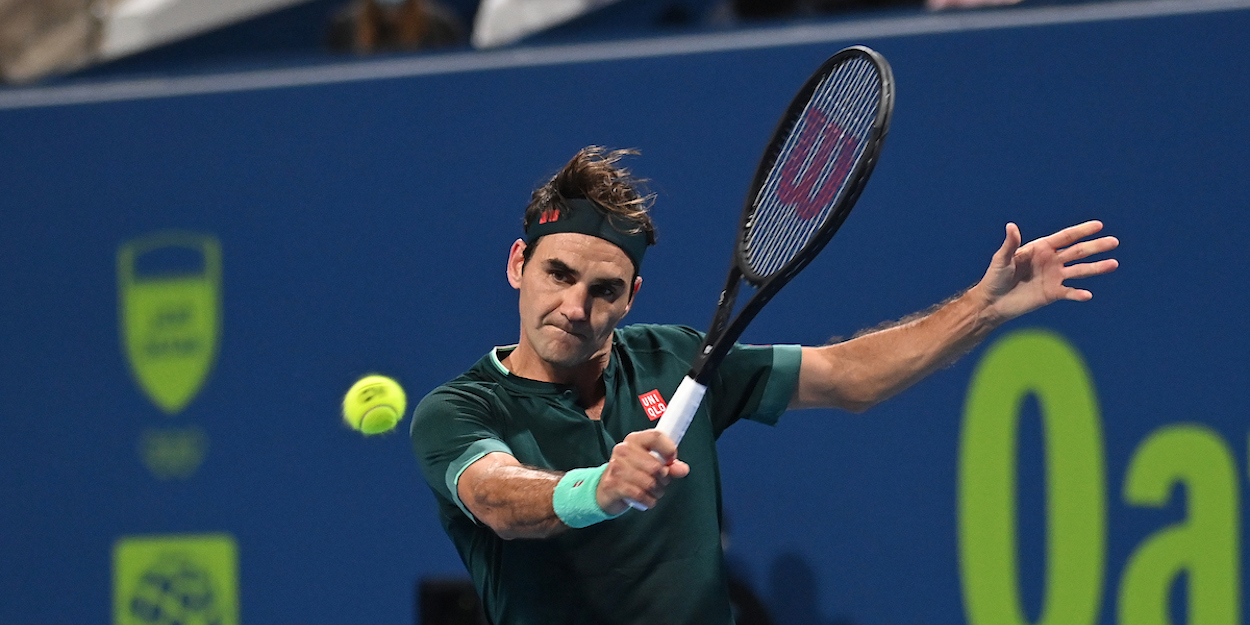 Analyst reveals data that proves Federer can win more Grand Slam titles after injury comeback
Roger Federer made his first step towards a return to the top of tennis when he overcame Britain's Dan Evans in an engaging 3-set battle in Doha and now Tennishead's resident stats expert has uncovered a reason to be cheerful for the Swiss maestro
"Roger Federer has been absent from the ATP Tour for 13 months and while expectations will be dampened, he can draw inspiration from some of the greatest injury comebacks men's tennis has ever seen. Rafael Nadal, Novak Djokovic, Juan Martín del Potro and Roger Federer himself have all faced significant injury setbacks at points in their careers, but all 4 of them have given us one of the greatest injury comebacks in the history of men's tennis.
"Nadal suffered a significant knee injury in 2012 and went on to win Roland Garros and the US Open in the following year. Federer's 2016 season was cut short by a knee injury and the following year he came back and won the Australian Open and Wimbledon, as well as several Masters 1000 titles. Djokovic had serious elbow issues in 2016 and 2017, yet somewhat out of nowhere he managed to win Wimbledon and the US Open in 2018. Del Potro has suffered the most from injuries and he did not play much in 2014 and 2015, as he had multiple wrist surgeries. But was able to fight back and won the silver medal at the 2016 Rio Olympics, defeating Djokovic and Nadal on the way. He also played a vital role in Argentina winning the Davis Cup title that year.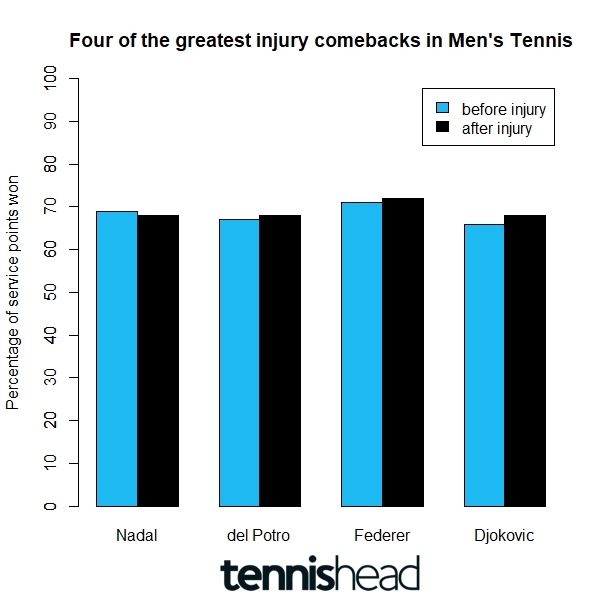 "What all 4 comebacks have in common is that the players were able to serve as effectively as they were prior to the injury. The percentage of points won on serve was slightly higher after coming back from injury for del Potro, Djokovic and Federer, while Nadal's percentage of points won on serve was 1% lower. A strong serve is crucial for the success of any tennis player and that these players were able to serve so well after returning from injury is quite impressive. This goes to show that it is possible to overcome such a serious injury.
"Federer has admitted that his focus is on winning Wimbledon. Not many will give him a good chance of achieving this goal given how long he has been away from the game. But it would be foolish to discount one of the game's greatest ever players."
Luka Elliott has a B Com in Economics and Statistics from the University of Cape Town. His thesis was titled "Engineering Features for Tennis Match Outcome Prediction in a Statistical Learning Framework". He now writes for Tennishead focussing on how statistics effect the outcome of ATP matches