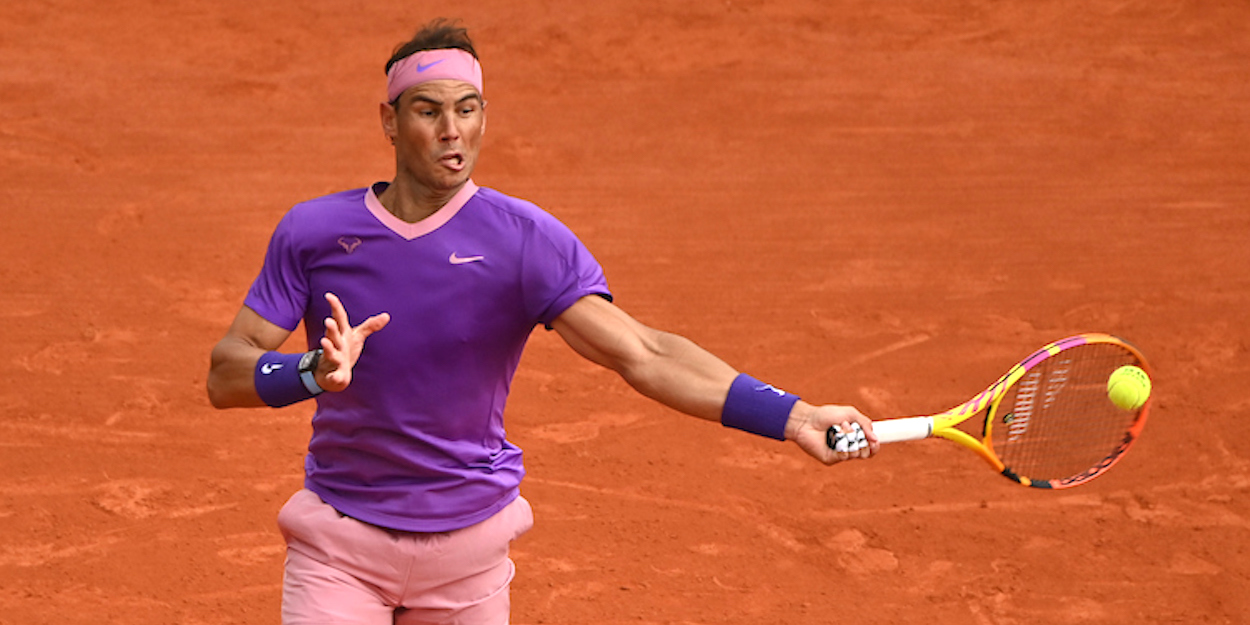 'A huge improvement' – Rafa Nadal identifies key areas behind Italian Open triumph
Rafael Nadal pointed to his forehand and serve as being the shots which improved most in his Rome title run, but said he can still do "a couple of things better".
The 20-time Grand Slam winner struck 26 forehand winners in his three-set Italian Open final victory over Novak Djokovic on Sunday.
The Spaniard also made 75% of his first serves – winning 65% of the points and hitting 3 aces.
"I think I have been playing better and better with my forehand in the past couple of weeks, getting [more] confident," Nadal said in a post-final interview.
"Today has been a positive day. That's a huge improvement for me, [a] very important shot. Especially on clay, it's give me confidence. I think my serve is working better, too. I think I had a great week. I played plenty of hours, so I feel good.
Drama in Rome! 😲

Rafa pulls off an incredible pass, despite taking a tumble…#IBI21 pic.twitter.com/FRVVHfxYAs

— Tennis TV (@TennisTV) May 16, 2021
"I feel tired, but [it's] a very satisfying victory. [I'll] take a couple of days off and then start working. I think I can work on a couple of things that I can do a little bit better.
"I think I have been improving this week, but I need to keep going with [those] improvements, because when you improve, you're able to do it every day for longer time. Then it [gives you] more confidence and you feel more confident to do it in the next tournament.
"I just need to keep going. I know what I need to work [on over] the next couple of weeks, and I'm going to do it. Work, relax mentally, and work the right way."
(Photo credit Ray Giubilo)