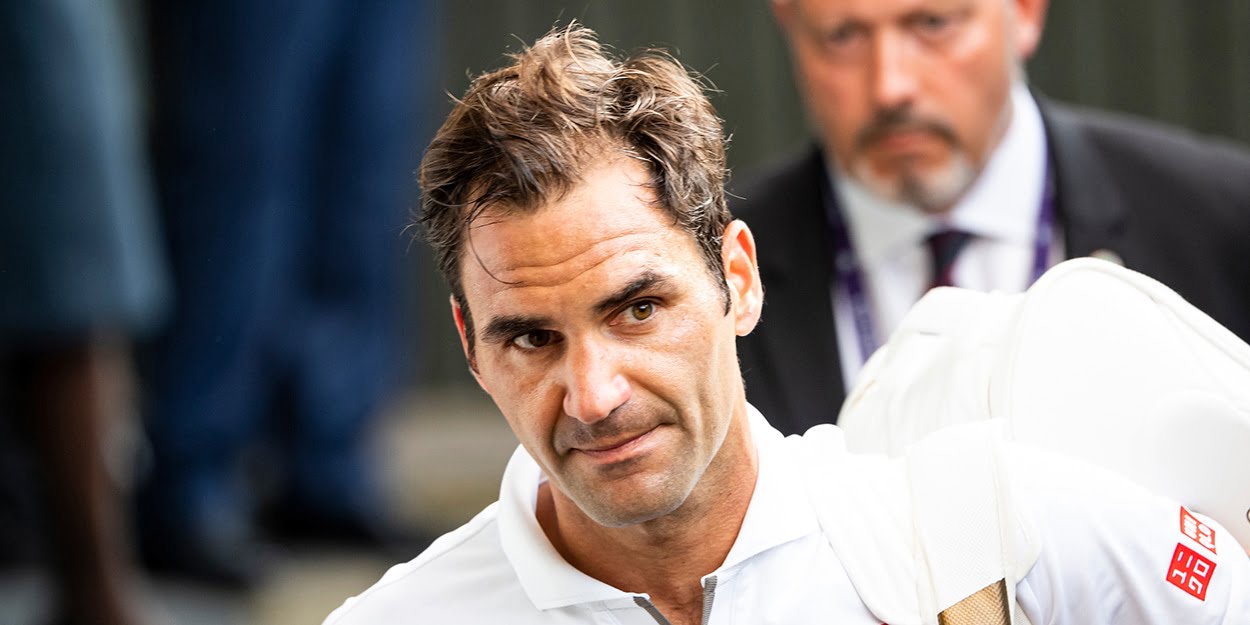 "A considerably more difficult task" Analyst highlights major challenge for Federer return compared to 2017
When comparing the chances for a succesful Federer injury comeback with his 2017 return to the sport he once dominated, our Tennishead expert says that a lot of variables have changed.
"In 2017 Federer gave tennis one of the greatest comebacks the sport has ever seen, yet this time around his task seems considerably more difficult. He is 4 years older and his injury absence has been much longer. But arguably the greatest difference to his previous comeback is the improved next generation of tennis stars. The Next Gen have been talked about for many years, yet in 2017 only Zverev and Dominic Thiem were well established at the top of men's tennis. In 2021 players such as Medvedev and Rublev are now also well established in the top 10 of the ATP Tour rankings and pose a much greater threat to Federer than they did 4 years ago.
"There are many ways that one can look to measure the strength of a tennis player and the rankings are often a good indicator. If you can consistently improve your ranking, this often means you are improving as a tennis player. This is exactly what Medvedev, Rublev, Tsitsipas, Berrettini and Shapovalov have been doing in recent years. At the end of 2017 only Rublev was inside the top 50 and Berrettini was even outside the top 100, ranked 135. Over the last four years all these young players have been able to steadily improve their ranking, with the only blip being Rublev in 2018. Fast forward to 2020 and only Shapovalov is ranked outside the top 10, at number 12. This shows that the next generation has been able to establish themselves in the last 4 years and now pose a much greater threat to the Big 3.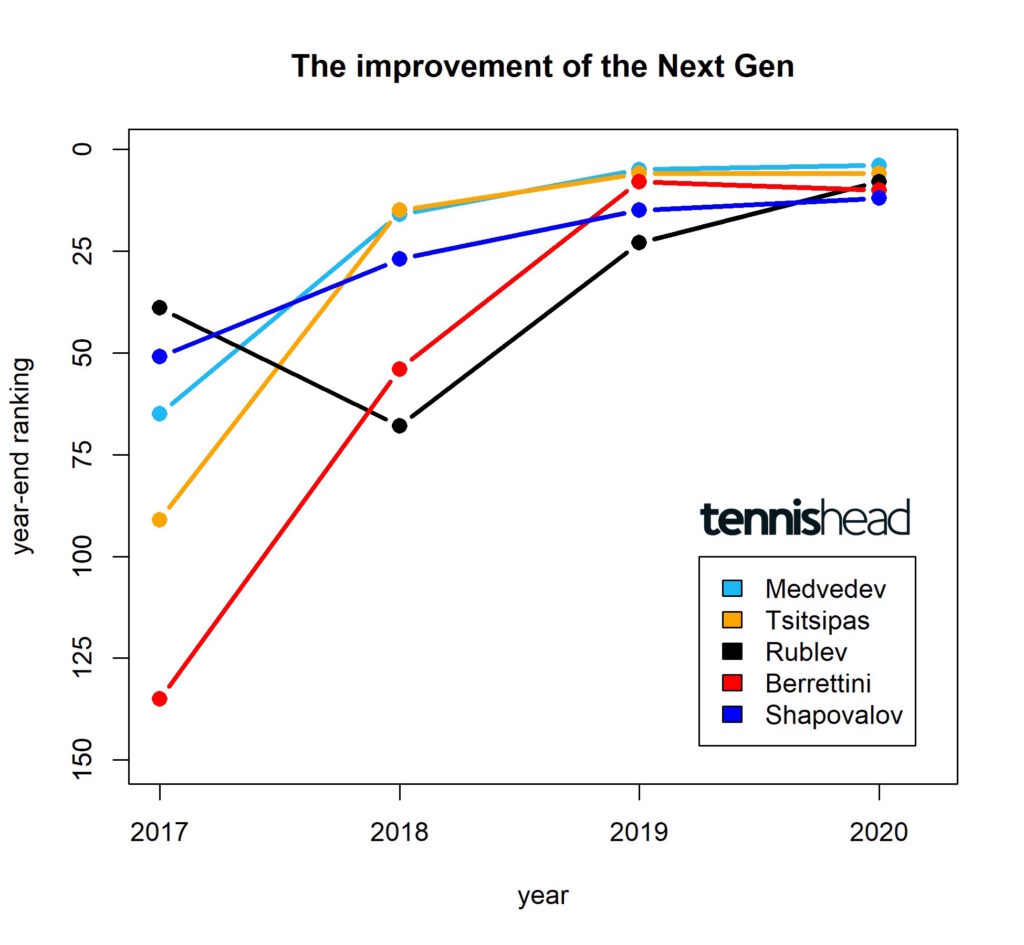 "Federer's toughest obstacle on his return will still be overcoming his greatest rivals, Novak Djokovic and Rafael Nadal. But this time around he will also have to find a way to deal with the considerable threat posed by players such as Medvedev, Rublev and Tsitsipas. Should Federer win a Grand Slam this year, it will arguably be a greater achievement than his previous comeback success."
Luka Elliott has a B Com in Economics and Statistics from the University of Cape Town. His thesis was titled "Engineering Features for Tennis Match Outcome Prediction in a Statistical Learning Framework". He now writes for Tennishead focussing on how statistics effect the outcome of ATP matches