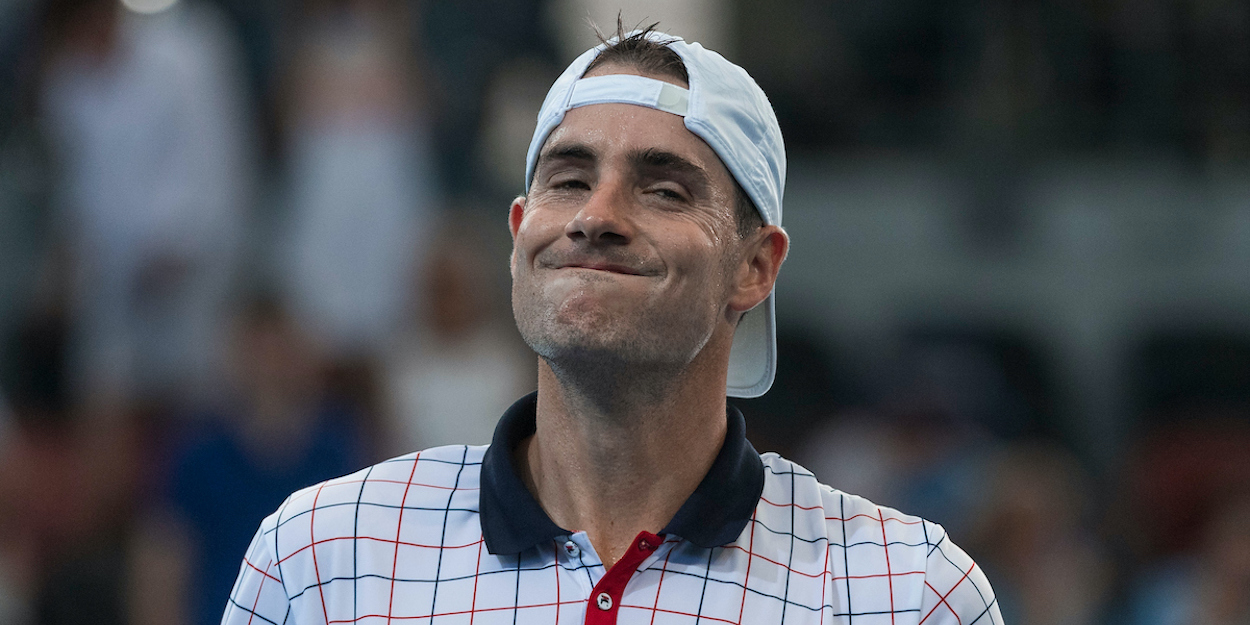 The 4 longest matches in Grand Slam tennis history including Djokovic vs Nadal
Not many Grand Slam tennis fans could forget the almost unbelievable marathon match between John Isner and Nicolas Mahut at Wimbledon back in 2010, but what are the longest matches throughout the history of all four of tennis's major tournaments?
With Roland Garros just around the corner, Tennishead looks at the longest match ever to be played on Parisian soil, whilst also delving into the history of the other three Grand Slams.
2012 Australian Open Final: Novak Djokovic def. Rafael Nadal 5-7 6-4 6-2 6-7(5) 7-5 in 5 hours 53 minutes
The epic final between Novak Djokovic and Rafael Nadal was the longest ever Australian Open encounter, and also the longest Grand Slam singles final in the Open Era, displacing the record previously set by Mats Wilander and Ivan Lendl in the 1988 US Open Final.
The match is regarded as one of the best of all time, with both players, who were number one and two seeds respectively, playing at the peak of their powers in Melbourne.
After a break each tying the opening set at five apiece, Nadal eventually gained the decisive break to take the opener 7-5. The second set followed an almost identical pattern, though this time Djokovic levelled the match with Nadal serving to stay in it at 5-4.
The third set was the shortest of the match, with Djokovic showing no signs of fatigue from his five-set semi-final against Andy Murray to break the Nadal serve twice. Despite the Serbian dropping just two points on serve, the set still lasted 45 minutes.
With Nadal bidding to stay in the match in the fourth, the pair could only be separated by a tiebreak, which the Spaniard eventually took 7-5 after reeling off four consecutive points. This set was one of the longest ever recorded at 1 hour 42 minutes.
In the decider, Nadal took the momentum of winning the fourth set with a break in the sixth game to take a 4-2 lead and put one hand on the trophy. However, Djokovic immediately broke back to level at 4-4 before making the decisive break of serve and wrapping up the match at 1:37am the following morning.
2004 French Open First Round: Fabrice Santoro def. Arnaud Clement 6-4 6-3 6-7(5) 3-6 16-14 in 6 hours 33 minutes
After more than six hours on court, Fabrice Santoro was lying prone on the red dirt after his exhaustive victory over Arnaud Clement, before weeping into his towel in front of the Suzanne Lenglen crowd.
The final score was astonishing enough, but until 2010, this match went down as the longest of any kind on record since 1968, eclipsing the famous 1982 Davis Cup battle between John McEnroe and Mats Wilander that lasted 6 hours and 22 minutes.
"It was a beautiful match," Santoro said. "It was a great match on a great court in Paris with probably the best crowd ever for us. But quite aside from the record, I'm happy to know that at the age I've reached I can still play tennis for six hours."
Clement, who was five years younger than Santoro aged 26, did not offer a firm handshake to his Davis Cup partner.
"Frankly, I don't give a damn," Clement said later. "What world record? Do I get a medal? If I'm not getting anything, frankly, I'm not interested. It doesn't count."
2010 Wimbledon First Round: John Isner def. Nicolas Mahut 6-4 3-6 6-7(7) 7-6(3) 70-68 in 11 hours 5 minutes
This match will forever live in the memory of tennis fans around the world.
The action lasted over three days, broke a host of tennis records and eventually finished with American star John Isner hitting a backhand, his 246th winner, passed Frenchman Nicolas Mahut.
Continuing at 59-59 on its third day, Court 18 had attracted a global audience before 6'10 Isner eventually took the longest tennis match on record in 11 hours and five minutes – a record that will surely never be broken.
In an Instagram post commemorating the 10-year-anniversary of the match, Isner wrote: "It's something that I get asked countless times about even to this day, and truthfully don't enjoy rehashing what we both went through. What started as your standard first-round match at a Grand Slam morphed into a spectacle that even stole headlines from the concurrent World Cup.
"Afterwards, I learned that on top of his incredible competitive spirit, Nico is one of the most genuine and kind people I've ever come across."
Happy birthday my friend… We should definitely take the time together to look back at this amazing story. #10yearsalready 🙈😉🥴@JohnIsner pic.twitter.com/OaxSArvF5k

— Nico Mahut (@nmahut) June 22, 2020
In total, there were just three service breaks in 183 games, totalling 980 points. There were 168 consecutive service games held between both players until Isner broke in the 183rd and final game of the match.
The fifth set alone, which lasted longer eight hours and 11 minutes, was longer than any previous match in tennis history, including the Santoro Clemen match at Roland Garros.
1992 US Open Semi-final: Stefan Edberg def. Michael Chang 6-7(3) 7-5 7-6(3) 5-7 6-4 in 5 hours 26 minutes
After a record 22 hours and 22 minutes on court, Edberg went on to claim his last Grand Slam title after defeating Pete Sampras in the final.
However, for all of Edberg's heroics, it was the semifinal against Chang, the longest match ever played at the US Open, that continues to be remembered as one of the greats in tournament history.
Across five hours and 26 minutes of scintillating action, neither man could take the ascendency, trading 23 breaks of serve before Chang reeled off five consecutive games from 5-5 in the fourth set.
Returning serve with a 3-0 fifth-set lead, Chang earned two break points to put one foot in the final.
However, as in his two previous matches, Edberg fought his way out of the corner. Still a break down at 2-4, the Swede star took 12 of the next 13 points, breaking twice to love to serve for the match at 5-4.
In keeping with the match, the final game did not come easy for Edberg. A last-gasp charge gave Chang a break point, but Edberg coolly saved it with a backhand-volley winner. Finally, an unreturned serve sealed the Swede's historic victory.
"It was really something today. I had chances. He had chances. It was incredible," said Edberg.