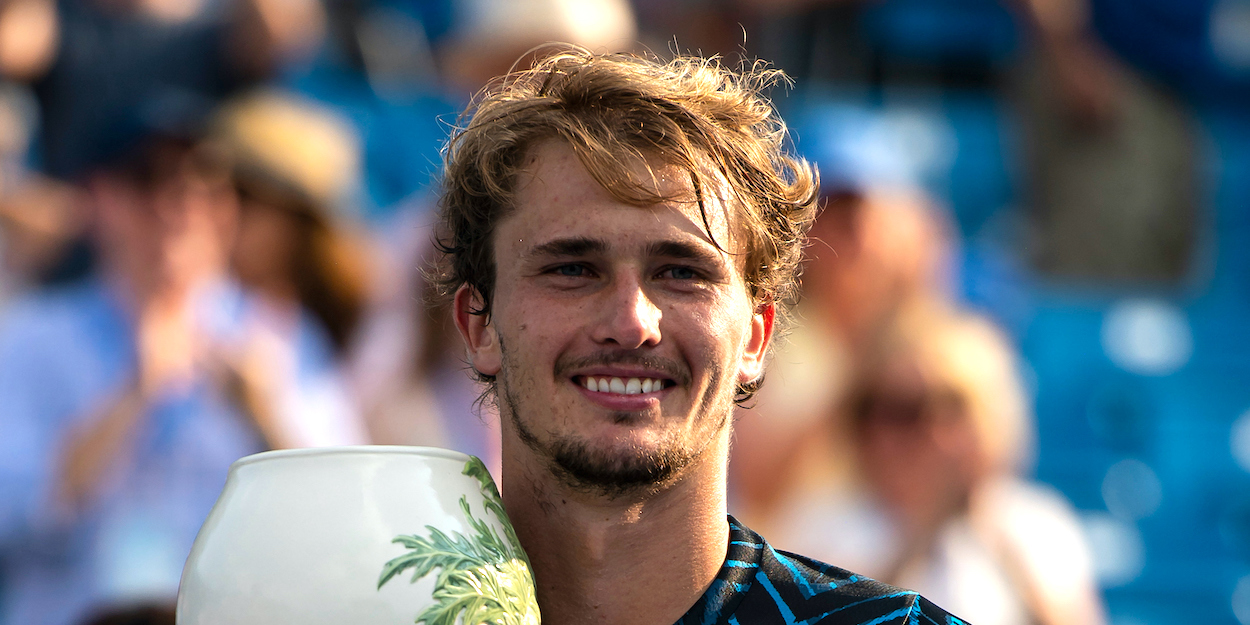 Alexander Zverev: 'I'm only player to beat Novak Djokovic in very big event in 2021'
Alexander Zverev believes it will be an "extremely difficult task" to stop "favourite" Novak Djokovic at the 2021 US Open.
The German also asserted that he was the first player to beat Djokovic on hard or grass courts in 2021, and the "only person" to down the Serbian in a "very big event".
World number four Zverev defeated Djokovic on hard courts in three sets in the semi-finals of the Olympic Games in Tokyo in July.
The pair could meet in the semi-finals in New York – with world number one Djokovic looking to complete a Calendar Grand Slam.
"If a guy wins three majors in the same year and then is at the US Open, you have to give him the favourite card. Because if not now, then when? He's won three majors," said Zverev in a press conference.
"To be honest, I think I was the first person to beat him on a hard court or grass court this season, and I was also the only person to beat him at a very, very big event this year.
"Everything else he's won. I mean yeah, he's the favourite. No question about that. But I think other guys are very hungry. I have been playing good. I've won two tournaments, I'm on a 12-match winning streak.
"I hope I can keep the level up and maybe even play better, because to beat Novak here is going to be an extremely difficult task."
Zverev defeated Sam Querrey in straight sets in the first round at Flushing Meadows. He will face Albert Ramos-Vinolas in the next round.
The 24-year-old added: "I mean, Sam is somebody that on a hard court is extremely dangerous. Especially on a fast surface. I think [at] Wimbledon he was in the semi-finals.
"So he was serving extremely well today. I'm happy to win in three sets, because a match like that can get out of your hands very quickly, and I'm happy to kind of have it under control."