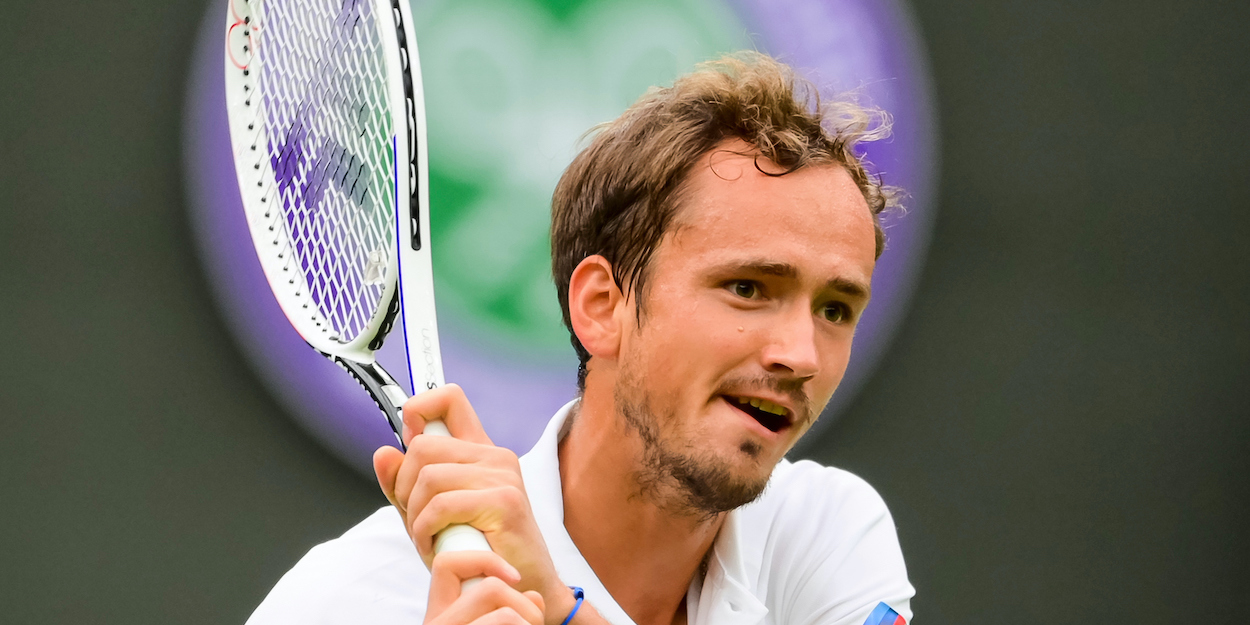 'Wimbledon will always be special to me' declares Medvedev after victory
Wimbledon holds a special place in the heart of Daniil Medvedev, the Russian admitted after progressing to the third round on Court One.
The world No. 2 dispatched Carlos Alcaraz in straights sets in a little over an hour and a half on-court.
Finishing matches off quickly will fair him well down the line if the two-time Slam finalist is to go deep at The Championships this year.
"Yeah I mean, the faster you go in a Grand Slam the better," Medvedev said in his on-court interview.
"Carlos [Alcaraz] is an amazing player and I was even surprised in a way in the first set because grass is definitely not his best surface but he was giving it all there.
"Of course, second and third set maybe the gap was too high but I'm sure sooner or later he's gonna be in the top-10 and maybe even higher."
Carlos Alcaraz has risen from world No. 490 to No. 75 in a little over 18 months since the start of 2020, and looks as though he will continue rising for the foreseeable future.
"I love grass," Medvedev went on to say about playing on the surface. "What Alcaraz did is pretty special, winning [a match] at the Australian Open, third round at Roland Garros, and a win here at Wimbledon.
"In my first four Grand Slams I had only one win and that was here at Wimbledon on Centre Court, which was pretty special. Wimbledon is always gonna be special for me."
That win came against Stan Wawrinka at the 2017 Championships.