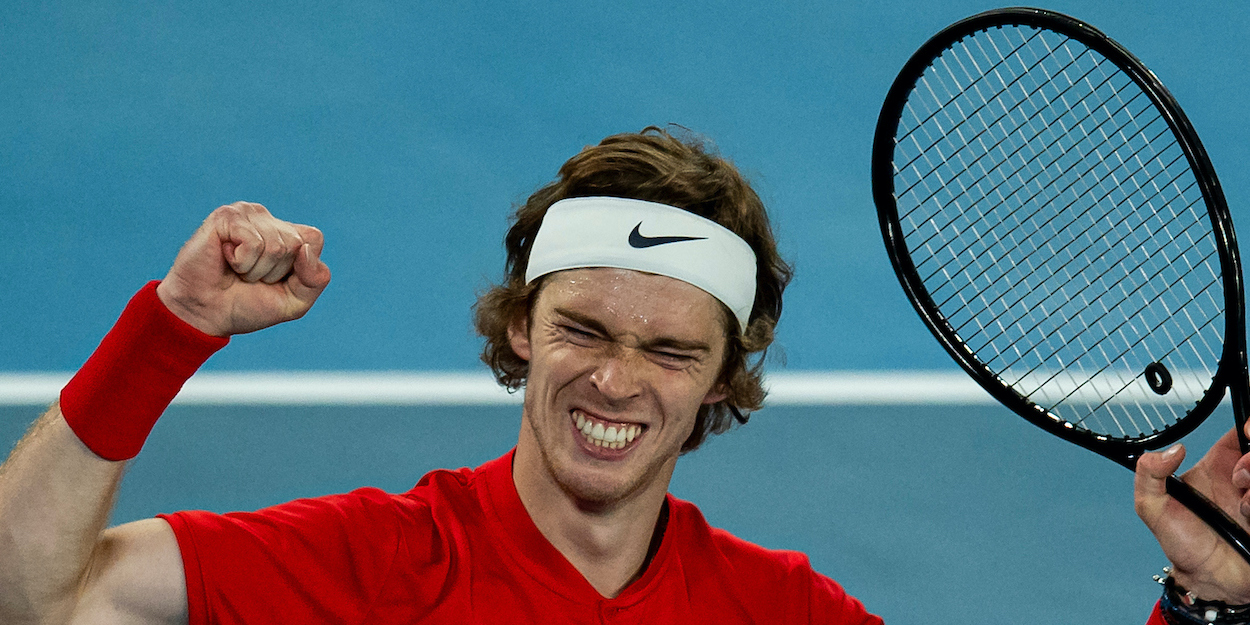 'We are very lucky,' Andrey Rublev is grateful that the tour is able to resume considering the global COVID situation
Andrey Rublev considers himself and other tennis players to be very fortunate to continue playing and earning in the uncertainty of the global pandemic. 
Andrey Rublev said that while tournament restrictions and 'bubbling' definitely need getting used to, it is not the biggest price to pay for the tour to carry on.
'It was comfortable in Australia,' the Russian told Championat.com. 'After a touch two-week quarantine in my room, I could go out into the city, eat and walk wherever I wanted, finally felt freedom.
'After the tournament I was in Moscow, where everything is also open, I managed to reboot.
'You [do] have to get used to tournament 'bubbles', but I'm happy that we can play at all!'
Many players have commented on their circumstances quarantining for tournaments since the tour returned. They include Stefanos Tsitsipas, Denis Shapovalov, Jo-Wilfried Tsonga and Benoit Paire, plus recently Dan Evans.
'It was hard when we lived without tournaments for five months,' Rublev continued. 'The whole sport stopped.
'[So many] people [around the world] have lost their jobs or had their salaries cut.
'We tennis players can move around the world, participate in tournaments, even when borders are closed. We are very lucky!'