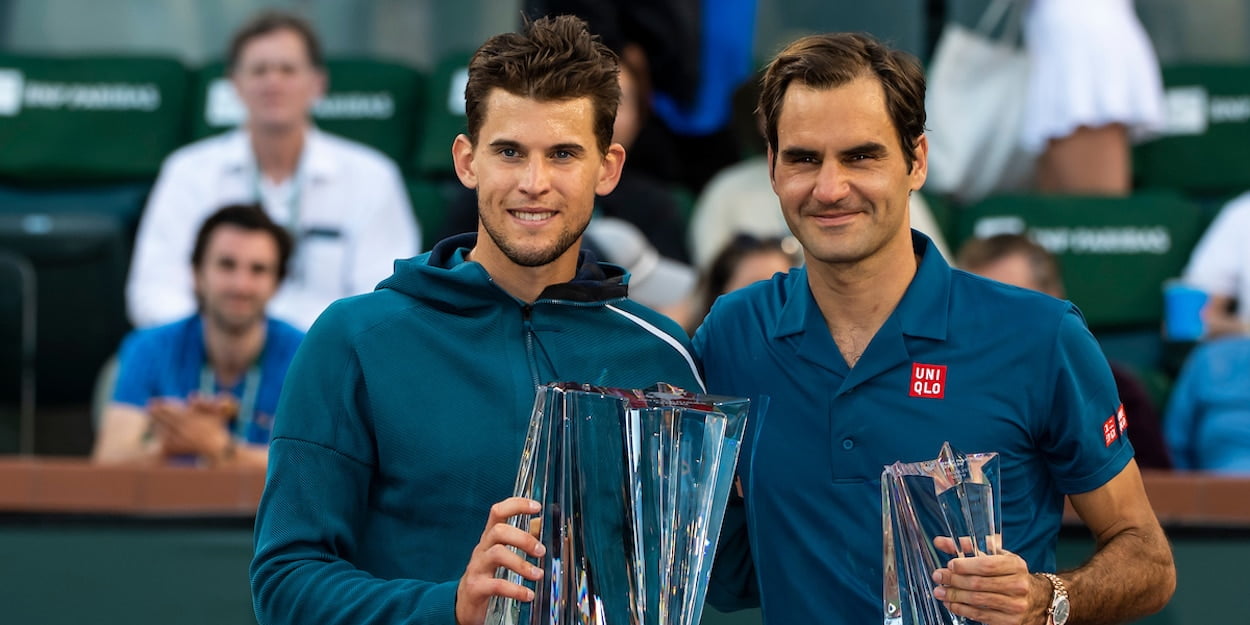 'We are rivals, but I still love watching Roger Federer play,' says Dominic Thiem
Dominic Thiem says he is still a 'big fan' of Roger Federer even though he considers him a rival these days.
Thiem won his maiden Grand Slam title at last year's US Open, and he has sat above Federer in the world rankings for the last year.
The Austrian will be the top seed for the Qatar Open this week, the tournament in which Federer is making his long-awaited return from a serious knee injury.
And while he is approaching it professionally, a part of him can't help but rejoice at the Swiss ace's return to the ATP Tour.
"We are rivals, and of course we want to beat each other in the tournament, [but] I still really love to watch him play tennis," Thiem said.
"[He] looks so nice, the way he plays, the way he approaches the game of tennis.
"On the one hand, I'm also a big fan of his still, and that's why I really love that he's back and that I can watch him again.
"That's what pretty much everybody is thinking, and I hope that he's coming back strong, as well."