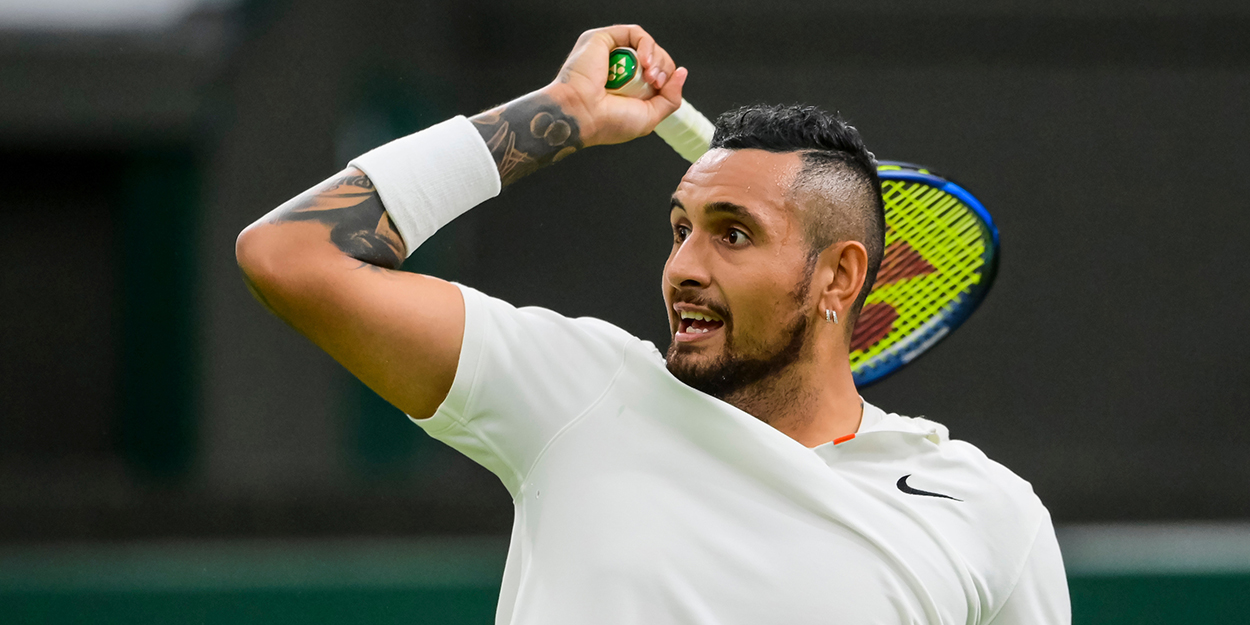 WATCH: Nick Kyrgios complains about Wimbledon court in bizarre moment
Nick Kyrgios was at the heart of a bizarre moment at Wimbledon as he spoke to courtside TV camera to complain about the court.
Kyrgios was playing his first round match against Ugo Humbert, which was suspended overnight at 6-4 4-6 3-6 6-1 3-3 due to the Wimbledon curfew.
There was a strange moment in the third set, though, when a disgruntled Kyrgios used the courtside camera to directly address those watching at home.
"For those of you guys at home right now, this should be fast," Kyrgios said. "It's grass court tennis.
Kyrgios during a changeover "Guys for you watching at home, it should be fast in here… they made it slow, its not grass anymore. It's a joke. Stop cutting it so fucking short…start watering it, make it a grass court again will you please? Thanks" #Wimbledon pic.twitter.com/xzp1IgM1i1

— WTA Tea (@WTATea) June 30, 2021
"This is slow. It's slow. They made it slow. It's not turf anymore, it's a joke."
Kyrgios is playing his first match for five months since being beaten at the Australian Open by Dominic Thiem.